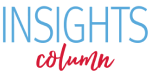 Health Coverage: Many Moms, Children, and Families May Still Be Eligible to Enroll
This month we celebrate Mother's Day. And here at Families USA, we can think of no better way to honor moms everywhere than by making sure moms, their children, and their families have access to affordable health coverage. This year, thanks to the Affordable Care Act (ACA), health coverage is available to more moms and the people they care about than ever before. Luckily, even though the Affordable Care Act's open enrollment period has ended, enrollment for Medicaid and CHIP doesn't end with open enrollment. That means eligible moms, dads, and their children can still sign up for coverage. That's a perfect reason to celebrate this Mother's Day!
The Best Mother's Day Gift for Mom: Healthy Children
Moms want their kids to be healthy, which makes Medicaid and CHIP enrollment a great gift. Together, Medicaid and CHIP already provide health coverage to more than 33 millionchildren up to the age of 19. However, many more children are currently eligible for Medicaid and CHIP but are not enrolled in the programs. When children and teens are enrolled in Medicaid and CHIP, they have access to regular checkups, shots, doctor and dentist visits, hospital care, mental health services, prescriptions, and more essential health care services.
In Many States, It is Easier Than Ever for the Whole Family to Get Coverage
In many states, changes to Medicaid (through the Affordable Care Act's expansion of the Medicaid program) make it easier than ever before for all adults to get health coverage. That means moms, dads, and the whole family. For example, in the more than 25 statesthat have expanded their Medicaid programs, a family of three making up to $27,310 may qualify for Medicaid in 2014.
Health coverage is just as important for parents as it is for children. When parents are insured and have access to health care they can be more productive at work. Compared with people who are uninsured, parents with Medicaid coverage report greater financial security. And when parents feel secure, they have more peace of mind, which can mean less stress at home—all of which is good for children. Additionally, parents with Medicaid coverage are more likely to enroll their children in Medicaid and CHIP so they can get the care they need, including important screenings and preventive care.
Medicaid and CHIP Provide Good Health Care
Moms know a good thing when they see it—and Medicaid and CHIP provide good health care. People with Medicaid often report higher levels of satisfaction with their care than people with private insurance. Additionally, studies have shown that Medicaid enrollees are able to get the care they need, when they need it.
Medicaid and CHIP Enrollment is Year Round
If you or someone you know might be eligible for Medicaid or CHIP, tell them to sign up. There is no deadline for enrollment in these programs and this year, thanks to the ACA, more moms and their families are eligible for health coverage than ever before. Why wait? Mom will appreciate it because health coverage and the benefits of having coverage last much longer than flowers and chocolate.