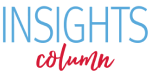 Health Care Voters Face Critical Choices in the States in 2018
The health care voter in 2018 will be weighing more than the fate of the Affordable Care Act in Congress. The outcome in many states will determine whether health care options are available for families and adults for years to come.
Voters will face ballots with referendums to expand health coverage, governors' races, and elections with party control of state legislatures hanging in the balance. The future of Medicaid programs has never been such a critical issue at the voting booth in so many states.
Medicaid Expansion Ballot Initiatives 
Expansion of Medicaid for families and adults will be determined in a number of states by votes for candidates or referendums. In three of the 17 states that have not expanded Medicaid (Idaho, Nebraska, and Utah), ballot initiatives will give voters the chance to get health care coverage for more people. In another five states (Florida, Georgia, Kansas, Tennessee, and Wisconsin), the governors' races that could determine expansion efforts are rated as toss-ups.
The ballot initiatives reflect the frustration voters feel after years of efforts to provide health care coverage have been stymied by legislatures or governors. The grassroots campaigns, Idahoans for Healthcare, Insure the Good Life, and Utah Decides Healthcare, come on the heels of Maine's successful referendum to expand Medicaid in 2017. Polling in each of the states shows a majority of voters support Medicaid expansion. Another referendum, the Healthy Montana initiative, would fund the state's current expansion with a tobacco tax and repeal a scheduled 2019 sunset of the expansion coverage.
Two-Thirds of Governors Mansions on the Ballot 
There are 36 governors' races in 2018, including 17 with open seats. Republicans currently hold 26 of the governorships on the ballot. Nine of the remaining posts are in the hands of Democrats, while Governor Bill Walker of Alaska is the only Independent seeking re-election.
Medicaid expansion is one of the key issues candidates are using to distinguish positions in the gubernatorial races. Former Nashville Mayor Karl Dean is emphasizing his supportin the race to replace term-limited Tennessee Governor Bill Haslam. "We have lost $4 billion that could have been used to give insurance to folks and access to healthcare. We had 11 rural hospitals close, and we've got to do better than that," Dean said at a campaign event in Johnson City in August.
In Kansas, a task force created by Governor Jeff Colyer voted to recommend the legislature expand the Medicaid program in 2019. But Colyer will not be on the ballot in November after losing the Republican primary to Secretary of State Kris Kobach. The GOP nominee has been clear that he opposes Medicaid expansion, but Democratic nominee Laura Kelly and independent candidate Greg Orman say they would support such a plan.
Similar choices face voters in Florida and Georgia, which like Tennessee and Kansas, will be electing new state executives in November. Wisconsin pits current Governor Scott Walker against Democratic nominee Tony Evers, the state's school superintendent. Evers supports expansion for BadgerCare, the state's Medicaid program. He faces Walker, who first won elections as the state's governor in 2010.
The Wisconsin race highlights another area health care could be affected by the elections is in the restrictions on the Medicaid eligibility. While Walker continues to oppose the expansion, he also supports Trump administration efforts to place barriers to eligibility through Medicaid waivers. The Badger State is one of several that have submitted proposals that impose restrictions including work requirements, drug testing, time limits, and lockouts. Work requirements and lockouts have been approved by the U.S. Health and Human Services Department in other states. The other governor's races that appear to be contested include the open seats in Maine, Michigan, and Ohio and the election in Arizona where Governor Doug Ducey is seeking a second term.
State Legislative Races Will Affect Health Care for Millions
Finally, party control of state legislatures will be critical to decisions about health care programs in 2019. Of the 99 state legislative chambers in the country (two in each state, except Nebraska, which has a unicameral legislature), 87 will be on the ballot in November. Republicans currently control 67 of the 99 chambers and control both chambers in 32 states, including strong majorities in the states that have not expanded Medicaid. However, the 2017 Virginia elections showed that support for health care expansion was a key factor in a wave of Democratic victories in the Old Dominion. Those wins reduced the GOP margin to one delegate in the State Assembly and paved the way for adoption of Medicaid Expansion this year.
Much of the attention on the 2018 elections has focused on Congressional races. The state elections, however, will have a direct impact on the health care coverage for millions of American families who rely on Medicaid and health insurance. These issues will be critical for health care voters.