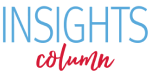 Yesterday morning, Families USA and SEIU hosted a health care forum at the NASCAR Hall of Fame in Charlotte. Leading health care visionaries and activists gathered to celebrate the historic victory of the Affordable Care Act and to discuss what's at stake for American families and their health care in this election. However, I would say it seemed more like a pep rally than a forum. A pep rally for all the advocates who worked tirelessly to pass the Affordable Care Act and for all of us who continue to fight to protect the progress we've made.
The theme of the event was both a look back at what we've accomplished and a reminder that the fight for health care justice is still not over. The morning was kicked off by Vicki Kennedy, the widow of the late Senator Ted Kennedy. She set the tone for the day by reminding us of her late husband's relentless commitment to bringing affordable, quality health care to all Americans: A commitment that he was unable to see through, but one that if he were alive today, he would still be fighting to protect.
The rest of the lineup included many of our health care heroes—from Leader Nancy Pelosi (D-CA) and Massachusetts Governor Deval Patrick to Sen. Tom Harkin (D-IA) and Rep. Xavier Becera (D-CA)—who all followed Vicki Kennedy's lead in thanking the advocates for their commitment, but reminding them, in the words of Sen. Harkin, "We fought like hell to get this bill and we're going to fight like hell to protect it."
Although the convention week has been full of inspiring moments, I feel yesterday morning's event was especially reaffirming for those of us who have committed ourselves to this cause. To know that these leaders and visionaries in the health care justice movement are still dedicated to protecting our health care rights makes me even more committed to moving forward.