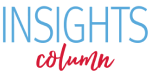 Since the Democrats kicked off their party convention, everyone has been talking about health care. From the House Democratic Women's Caucus promoting the protections that Affordable Care Act has afforded women, to Michelle Obama praising President Obama for his commitment to making sure everyone in America has access to affordable, quality health care—it's clear Democrats are dedicated to protecting our health care rights.
Two of the most moving moments of last night were the tribute to the late Senator Ted Kennedy and the story of how the Affordable Care Act has ensured the Lihn family that their daughter will get the care she needs for her heart condition.
The tribute to Kennedy focused on his many accomplishments during his career, especially his commitment to making sure everyone in America has access to quality, affordable health care. It was the cause of his life, and although he passed away before health care reform was passed, his legacy should inspire us to keep fighting to protect the progress we've made and continue moving forward with expanding health coverage.
We were also reminded of the people who have been helped by the Affordable Care Act. People like the Lihns and their daughter Zoe who was born with a congenital heart defect. By the time she was six months old she was already half way to her lifetime cap, with many more surgeries to come in the future. But thanks to the provision in the health care law that eliminates of lifetime caps on insurance plans, Zoe and her family can rest easy knowing the health care she needs to keep her alive will be there for her. As Stacy Lihn, Zoe's mother said, "To give my daughter the best chance at life, my family needs the Affordable Care Act to stay intact."
To have this many people, from the First Lady of the United States to a mother from Arizona, proudly and strongly voice their support for the Affordable Care Act makes me that much more dedicated to the important work of implementing it. I hope it does the same for you, too.