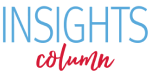 A new website offers a clickable interactive map with statistics about how the Affordable Care Act has and will affect the residents each state. The site, HealthCareandYou.org, is sponsored by national health care organizations such as AARP, American Cancer Society, and the American Medical Association. You can learn things about your state or click on a friend's to see what's happening there.
In a quick look at the site, we learned that in Florida, 142,992 Florida residents in the Medicare Part D doughnut hole received one-time rebates worth $250 to help pay for their prescriptions. In Nevada, 14,149 residents received those same rebates.
The site also features stories of people who are benefiting from the Affordable Care Act, such as Mary Jane, whose daughter suffers from severe allergies to certain medicines and foods. While her daughter currently has coverage under her plan, she no longer has to worry about what happens when her daughter is on her own. Thanks to the Affordable Care Act, in 2014, insurance companies will no longer be allowed to deny any American coverage because they have a pre-existing condition.
In an article for the New York Times, Anahad O'Connor wrote that HealthCareandYou.org is designed to dispel confusion over the Affordable Care Act by allowing people to access information that pertains to them. It also helps doctors and health care providers answer questions that patients frequently ask.  Eventually a chat feature will be added so users can ask specific questions and get an immediate response from the experts. The site is very helpful, so check it out! You might be surprised what you learn.