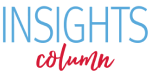 Please join us for Health Action 2014, where you will hear from experts about the political context that informs our work, learn to identify unanticipated challenges, and join us in turning our focus toward making the promise of the Affordable Care Act real for consumers across the nation.
At Health Action 2014, you will:
Get critical updates and insights from state and national leaders, including representatives of the Administration
Discuss what's at stake with Medicaid, including Medicaid expansion campaigns, the challenges of state Medicaid budgets, and Medicaid waivers and innovations
Learn more about emerging advocacy strategies for improving the health system through delivery and payment reform
Share field strategies, tactics, and best practices, and strengthen your advocacy skills
Network with state and local advocates from across the country
January 1 marks a major milestone in health care and economic justice, when millions of uninsured Americans will have health coverage for the first time. But this milestone and the passage of the Affordable Care Act serves only as a starting point.
That's why we are bringing together hundreds of advocates from across the country in January 2014 to re-energize and re-dedicate ourselves to improving and promoting the benefits of the Affordable Care Act. Conference sessions are also designed to anticipate the important work just around the corner, including future phases of health reform and health system improvement.
We have a full lineup of workshops and speakers that will cover topics on Medicaid expansion, health system improvement, outreach and enrollment, and health insurance marketplaces.
Register today, and join us Thursday, January 23, through Saturday, January 25, 2014, at the Hyatt Regency Washington on Capitol Hill in Washington, DC.
For more information, visit www.healthactionconference.org.