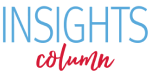 What do the national smoking cessation hotline, fresh vegetables for low-income urban neighborhoods, vaccinations for kids without insurance, and new residency positions for badly needed primary care physicians have in common?
If Republicans have their way, these efforts are all about to take a big hit.
You may have heard about recent attempts to keep interest rates on federal student loans from doubling this summer. President Obama went on late-night television to slow jam in favor of it, and even Romney supports it. But Republicans want to fund this effort by cutting $6 billion from the Prevention and Public Health Fund set up in the Affordable Care Act.
Like many important provisions of the law, the Prevention and Public Health Fund is already having a positive impact. It's providing training for new primary care doctors (we're currently 30,000 short) and doubling the number of smokers calling the national quit hotline. It's funding breast and cervical cancer screenings for hundreds of thousands of women, expanding opportunities for HIV/AIDS testing, and supporting suicide prevention. It's been used to fight obesity by creating a network of 600 healthy corner stores in Philadelphia and putting in sidewalks in Merced County, California, so kids can walk to school.
The fund works by providing grants to states and communities for these critical preventive efforts. One in six Americans already benefits from this work to promote better long-term health. Click here to see what the fund is doing in your state.
Preventing disease by fighting obesity and smoking, screening for cancer, making sure kids get vaccinations, and strengthening our primary care system saves money. Every dollar we put into proven community-based prevention programs yields $5.60 down the road.
There's a lot of talk right now in Washington about things we can't afford to do. With health care costs high and growing, we certainly can't afford to shortchange these critical preventive efforts.