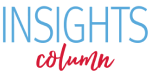 Earlier this week, the Department of Health and Human Services (HHS) decided to adopt all of the Institute of Medicine's (IOM) eight recommendations for fully covered preventive services. This step is a huge improvement for women's health—especially because of two services that are included that focus on maternal care. The first is screening for gestational diabetes, and the second is lactation counseling and equipment.
The benefit to increase access to gestational diabetes screening for pregnant women is critical to moms across the country. One in 10 pregnancies in the United States is affected by gestational diabetes—the highest rate in the world. Many pregnant women don't know they are at risk. Pregnant women with gestational diabetes are more likely to develop Type 2 diabetes and are more likely to have larger babies that must be delivered by a c-section. In addition, newborns with gestational diabetes are more likely to suffer from low blood sugar after birth. With screenings, this condition can be diagnosed early and measures can be taken to ensure that the health of both the mother and child are protected.
Thanks to this policy, new mothers will receive lactation counseling and support and can rent a breast pump, all free of charge. This is a big step toward ensuring that babies and new moms get off to a healthy start. Hundreds of studies have shown that both mothers and babies benefit enormously from breastfeeding. Breastfeeding lowers the risks of life-threatening diseases for the mother, including Type 2 diabetes, breast cancer, ovarian cancer, and possibly osteoporosis. And, newborns get the best nutrition possible from breast milk, which is easier for them to digest and helps build up their immune systems. With a strong immune system, breastfed babies are at a lower risk for childhood obesity, asthma, respiratory infections, Type 1 and 2 diabetes, childhood leukemia, and sudden infant death syndrome (SIDS). With more women breastfeeding, children will be healthier and consume fewer costly health care services including doctor visits and hospitalizations.
More than saving health care costs, breastfeeding also boosts the economy. Moms of breastfed babies miss fewer days of work taking care of sick kids, and breastfed kids miss less school, and are therefore more likely to do well.
We should all thank the Department of Health and Human Services for adopting benefits that will undoubtedly help many more newborns get a healthy start in life, reduce the risks of many life-threatening conditions for new mothers, and boost the economy. These two seemingly small benefits will go a long way toward improving health care for families across the country.