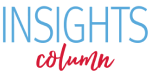 Free or Subsidized Health Coverage Available to Most Uninsured African Americans through Affordable Care Act
Last month, the Department of Health and Human Services (HHS) released a report  on the benefits of the Affordable Care Act (ACA) that gave more than 4 million uninsured African Americans one more reason to celebrate this holiday season. The report concluded that, of the 6.8 million uninsured African Americans who are eligible for coverage through the new health insurance marketplaces, more than 60 percent (about 4.3 million people) will likely qualify for either Medicaid, the Children's Health Insurance Program (CHIP), or financial assistance to help pay for their health insurance. What's more, if all states expand Medicaid, nearly 95 percent of uninsured African Americans might be eligible for either Medicaid, CHIP, or financial assistance—only one in 20 would have to pay full price for health insurance.
Roughly half of these 4.3 million people are expected to qualify for financial assistance to help pay for the private health plan they select in their state's marketplace. Most of this assistance will be in the form of premium tax credits, but some people with lower incomes will also get subsidies to help with copayments and deductibles.
The other half of these 4.3 million people will likely qualify for one of two government-sponsored programs that provide free or very low cost health coverage: Medicaid or CHIP.
It's important to remember that, whether people get health coverage through government programs or private insurance companies, all insurance reforms under the ACA will apply. That means everyone will be protected from rejections due to pre-existing conditions, out-of-pocket costs for preventive care, and yearly or lifetime caps on what the plan will pay.
This improvement in access to health coverage is a big deal for the African American community, whose members are not only less likely to be insured than white Americans, but also more likely to be sick and to suffer from complications due to illness. We know that some of the numbers (such as the fact that 20 percent of African Americans are uninsured, compared to 16 percent of the rest of the country) only tell us who has an insurance card in their pocket, and that getting access to the right care at the right time is more complicated.
Yet the disparity in access to health insurance is the root of challenges and struggles that have affected millions of African American families: too many babies who never grow up, too many kids struggling to breathe, too many missing limbs, and far too many premature funerals.
The statistics clearly show how serious health disparities in America are:
But for members of the African American community, these statistics are nothing more than numbers. It's the impact on our loved ones that defines the real cost of health disparities in this country.
This is why it matters that more than 60 percent of uninsured African Americans will qualify for help with the costs of health coverage. It signals how we start to fight back, as well as the work that lies ahead until 60 percent becomes 95 percent and then 100 percent. While insurance is not a magic bullet, it can be the key to opening the door to better access to quality care that can make a difference in health outcomes. And health insurance can keep you from financial ruin and premature death.
Insurance can be the difference between getting prenatal care or going without it. It means you can afford the inhalers that help your child breathe rather than living in fear of the next asthma attack–because in this country, asthma still kills children–especially brown and black ones. It can prevent heart attacks and stroke, and if necessary, provide life-saving treatment for when they strike. It allows you to get to the cancer quickly so you can get rid of it, and it helps the diabetic keep his leg.
But to reap those benefits, we have to make sure that every uninsured person who is eligible for new coverage signs up. Let's get everybody enrolled—especially that 60 percent of uninsured African Americans who can get help with the costs.