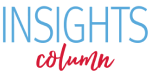 Four States to Decide About Medicaid Expansion During Midterm Elections
The fate of Medicaid expansion in Nebraska, Idaho, Utah, and Montana lies in the hands of voters with less than two weeks left until Election Day.  Advocates, volunteers, and grassroots organizers have put it all on the line to help their friends and neighbors to have a voice in the debate about the benefits of expanding health care coverage.
If successful, Utah's ballot initiative efforts would expand Medicaid coverage to an estimated 150,000 Utahans; Idaho would expand coverage to approximately 62,000 people, and an estimated 90,000 people would gain access to health coverage in Nebraska. Voters in Montana will also head to the polls to cast their votes on an initiative that would protect their Medicaid expansion, which is set to expire in 2019. Montanans will decide whether to protect access to health care coverage for nearly 100,000 vulnerable Montanans. Taken together, the lives of approximately 400,000 people could be impacted by the outcomes of four ballot measures that would provide health care coverage under Medicaid.
These Medicaid expansion ballot measures would allow adults who are making less than about $17,000 a year for a single adult, or less than about $29,000 for a family of three, to be able to see a doctor for a check-up, or to treat a disease, or to address a long-delayed physical or mental condition, without going into medical debt, or having to choose between buying food or life-saving healthcare. For many, it means having access to health care for the first time in their lives.
Expanding Medicaid Increases Families Financial Security
Medicaid expansion is a cornerstone to ensuring families across the country have financial security. Many people who work part-time or in low wage jobs are working in industries that are foundational to state economies such as food service, home care, and transportation. But those industries often do not provide health insurance to employees. Providing Medicaid coverage for workers in those fields assures a healthier workforce in the state. It also means that restaurant workers, home health aides, or truck drivers can work without worrying if an untreated illness will cause them to lose their job. Ensuring that working people have access to health care reduces the financial pressures of having to choose between health care, work, and buying groceries.
A growing body of evidence suggests that expanding Medicaid improves the affordability of care and financial security. Some studies have found that Medicaid expansion has substantially reduced the number of people with medical debt, reduced the probability of a new bankruptcy filing and has improved credit scores. And, Medicaid expansion has been accompanied by strong job growth in every state that has adopted it.
Expanding Medicaid Bolsters State Economies
According to the University of Nebraska, expanding Medicaid in Nebraska would sustain 10,000 jobs in the state's economy. A University of Idaho economist projects that expanding Medicaid would create 5,000 new jobs, and generate more than $20 million in new tax revenue annually in Idaho. According to the Utah Decides Healthcare campaign, expanding Medicaid in Utah would create 14,000 new jobs, generating $1.7 billion in economic activity in the state.
The federal government pays for 90 percent of the cost of Medicaid expansion, with states paying the remaining 10 percent. A growing body of national and state research has found that Medicaid expansion under the Affordable Care Act has realized budget savings, revenue gains and economic growth for state economies. For example, Louisiana's Medicaid expansion saved the state $199 million in Fiscal Year 2017, resulting from several factors including shifting existing Medicaid beneficiaries to a higher federal match rate for the expansion population and a decrease in state uncompensated care payments to hospitals due to a decrease in the state's uninsured population. Other studies show that expanding Medicaid can result in state savings by offsetting state costs in caring for untreated mental illness and substance use problems or spending on criminal justice stemming from the same untreated behavioral health conditions. For example, one study of Montana's Medicaid expansion found that because Medicaid plays a substantial role in financing substance use disorder treatment services — with that role growing under the expanded Medicaid program — federal Medicaid dollars have replaced state dollars that were previously used to fund services for uninsured Montanans with substance use disorders, thereby "freeing up" state dollars for other uses.
This Election Day offers the voters in these states a clear choice: better healthcare for hundreds of thousands, a healthier workforce, a stronger economy and a boost to state budgets. The people of Idaho, Nebraska, Montana, and Utah have an opportunity to improve the lives of their families, friends, and neighbors on November 6, 2018.