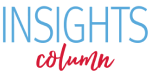 Last week, Federal Judge Roger Vinson, who ruled in January that the entire Affordable Care Act was unconstitutional, issued a stay of his own ruling. You might be wondering, what exactly does this mean?
In short, it means that the implementation of the Affordable Care Act at both the state and the federal level can move forward.
Judge Vinson, as you may remember, wrote that because he found the individual responsibility provision unconstitutional, the entire law must be thrown out with it. The reasoning behind this decision has been blasted by experts across the ideological spectrum. Nevertheless, some conservative governors and legislators have been hiding behind the judge's ruling claiming that they don't have to enforce the law and that the federal government shouldn't either. In order to ensure that Americans continue to receive the benefits of the Affordable Care Act, the Justice Department wrote to Judge Vinson in February asking him to clarify his remarks.
His statement today told the Obama administration that, for now, implementation may proceed.
Three federal judges have now ruled that the Affordable Care Act is constitutional. Even the one judge who shares Judge's Vinson's view on the individual responsibility provision held that the implementation of the rest of the law should continue. It would be bizarre and inappropriate for one judge to halt implementation of the entire law while appeals continue.
Judge Vinson did say, however, that the Justice Department must file an appeal of his original ruling in the next seven days, like it did in Virginia after Judge Henry E. Hudson declared the individual responsibility provision unconstitutional. The Justice Department is expected to do that in the next couple of days. Then, the next stop for the case is the 11th Circuit Court of Appeals in Atlanta.
This is a big win for Americans. Seniors and people with disabilities who are already receiving discounts on their prescription drugs will continue to get them. Young adults who graduate college and can't find a job in this tough job market can continue to stay on their parents' plan. And children, who have previously been denied coverage because they have a pre-existing condition can now rest assured that they will remain covered. Others with health problems can continue to be covered through the new Pre-existing Condition Insurance Programs.
There are so many benefits in place already helping families across the country. Ultimately, the Supreme Court will decide the constitutionality of the law—and chances are good that we will win. In the meantime, we all need to keep up the important work of making the promise of the law a reality.