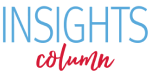 Fixing Latino Health Inequities is an Investment in Our Country's Future
Hispanic Heritage Month provides us an opportunity to recognize and lift up the achievements and contributions of the 57.5 million Latinos living in the United States. At the same time, it's important that we all understand the challenges that Latinos face so we can work together to address them, because their well-being and success are inextricably linked to the well-being, success, and future prosperity of the United States as a whole. For this reason, eliminating Latino health inequities must be prioritized as an investment in our nation's future. To shine a light on this issue, we have updated our Latino Health Inequities infographic.
Why Latino Health Inequities Matter
Latinos are central to the U.S.'s economic engine. Currently, nearly 27 million Latinos are in our workforce and have the highest labor participation rate of any racial or ethnic group tracked by the federal Bureau of Labor Statistics (BLS).  Furthermore, the BLS projects that Latinos, along with Asian Americans, are the groups that will contribute the most to workforce growth in the future. At the same time, the number of Latino small businesses owners is growing faster than any other group. Latino political power is also growing.  There are an estimated 27.6 million Latinos eligible to vote, and growing fast, with a Latino turning 18 about every 20 seconds.
Given the increasingly important role Latinos have in our nation's future, ensuring that they are able to achieve the best health possible is in all of our interests.  Unfortunately, Latinos, like other communities of color, are often more likely to struggle with a number of different health problems, and more likely to experience worse outcomes—compared to non-Hispanic Whites.
Key Inequities
Our infographic summarizes some of the key health inequities that affect Latino communities across the country, both in terms of higher risk of having a specific condition and in terms of the severity of the condition's impact in terms of complications and mortality. Some are based on data covering all Latino subpopulations (e.g. Mexican Americans, Cuban Americans, Puerto Ricans, etc.), and some affect particular groups.  For example, Latinos as a group are not only about 2/3 more likely than non-Hispanic Whites to have diabetes, and 2.5 times as likely to be undiagnosed, they are also 1/3 more likely to develop with end-stage kidney disease or die from diabetes.  On the other hand, while Latinos have generally lower rates of asthma than Whites, the asthma death rate for Latino children is more than 40 percent higher than that of their white counterparts.  Puerto Ricans specifically have much higher rates of this condition, with the adult rate being about 3/4 higher and the children's rate more than 80 percent higher.
Learn More
Latinos contend with several other health inequities, spanning from cervical cancer, to HIV, to liver disease, to higher rates of suicide attempts among high schoolers.  Find out more in our infographic!