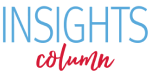 Federal Laws Prohibit Government from Using Health Insurance Application Information for Deportation
As the March 31 deadline approaches for enrolling in health insurance in the marketplace, we would like to address one concern that could be unnecessarily holding back hundreds of thousands of families: fear of deportation.
Many families are concerned that in an effort to do the right and responsible thing—enrolling their (eligible) family members in health coverage—they will inadvertently cause someone else in the family to get deported. These families are known as "mixed status" families because they include people with different immigration statuses.
There are, however, laws prohibiting the government from using health insurance applications to deport people. Most recently, the U.S. Immigration and Customs Enforcement agency (ICE) issued a memo, also published in Spanish, reiterating these federal regulations.
And, as recently as last week, President Obama addressed this point at a historic televised Latino town hall event at the Newseum in Washington, DC. When someone asked whether the President could confirm that signing up for health coverage would not lead to deportations, Obama answered, "Absolutely…none of the information that is provided in order for you to obtain health insurance is in any way transferred to immigration services."
Signing up for health insurance in the marketplace: The facts
Federal law allows you to omit the immigration status or social security number of family members who are not applying for coverage—even if the application asks for them. This includes parents who are applying to cover their children.
You do have to state the correct number of people in your family so you can get the correct amount of financial assistance to pay for your coverage, even if some of those members are undocumented and not applying for coverage.
If you get financial assistance in the form of tax credits or subsidies, the law requires you to file income taxes for that year, even if your income is low enough to otherwise not have to file. If the filer does not have a social security number, they must use an Individual Taxpayer Identification Number (ITIN.)
Applying for health insurance does not label you a "public charge" for immigration purposes, nor will it jeopardize your resident statuses or chances for citizenship.
Take advantage of bilingual resources to help families enroll in marketplace health coverage.
For frequently asked questions about mixed status families and the Affordable Care Act, visit http://www.nilc.org/aca_mixedstatusfams.html.
Affordable, high-quality health insurance is part of the foundation for a healthy and financially secure future for all families—including immigrant families. Some immigrant families may face language and cultural barriers to enrolling in health coverage.
Healthcare.gov offers a Spanish version of its website, www.cuidadodesalud.gov, which can help Spanish-speaking families apply for health insurance in their primary language.
Groups Mobilizing to Help Latinos Enroll before the March 31 Deadline
A coalition of national organizations including Enroll America, Planned Parenthood, Voto Latino, and the League of United Latin American Citizens (LULAC) has organized bilingual enrollment summits in a dozen cities across the nation, in which people can get assistance from certified helpers who speak Spanish. Click here to see if there is one near you.
Let's make sure we spread the message far and wide— enrolling your family in marketplace health coverage is important for all families, regardless of mixed immigration status.