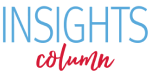 The federal government recently released a report with staggering conclusions. It shows that few families without health insurance have the financial resources to pay potential hospital bills. On average, uninsured families have the resources to pay the bills in full for only12 percent of the hospital stays that they may experience. Families USA's own study estimated that the uninsured received approximately $116 billion of care in 2008 and were able to pay for only 37 percent of this care out of their own pockets.
The report finds that hospitalization without health insurance is more likely to cause financial catastrophe than lacking car insurance or homeowner's insurance. Even though the risk of being in a car accident is higher than the risk of an uninsured person being hospitalized in a given year, the average bill for an uninsured person's hospital stay is more than two and a half times more than the average financial loss experienced because of a car accident. Sherry Glied, HHS assistant secretary for planning and evaluation, said, "Health insurance is critical in helping protect families from unexpected hospital costs … No family should bear the burden of being one illness or accident away from bankruptcy."
It is estimated that approximately 50 million Americans are uninsured, and each year, nearly 2 million of these uninsured Americans are hospitalized. Well over half of these hospital stays result in bills of more than $10,000, and most uninsured families are unable to pay for the full cost of the stay. A significant portion of this translates into higher costs for Americans with insurance and their employers.
HHS Secretary Kathleen Sebelius said that, "One of the most enduring myths in American health care is that people without health insurance can get care with little or no problem. Nothing could be farther from the truth." The reality is that families go without care or face health care bills that they know they can't pay. Further, Secretary Sebelius said, "When the uninsured cannot afford the care they receive, that cost must be absorbed by other payers." This report shows yet another reason why expanding access to health care under the Affordable Care Act is so important.