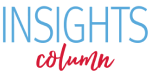 Families USA's 2014 Health Action Conference Will Discuss How to Improve Marketplaces for Consumers
Throughout the past six months, the health care advocacy community has focused on outreach and enrollment in the new health insurance marketplaces. This work will continue, but with the New Year, we welcome another exciting frontier for advocacy as marketplaces start to prepare for 2015 and the requirements for the health plans that they will sell in that year and beyond.
Families USA's annual Health Action Conference will give health care advocates across the country the chance to come together and discuss these and other issues about the future of health care reform.
Last year, Families USA published "Consumer-Friendly Standards for Qualified Health Plans in Exchanges: Examples from the States." This piece highlights how a health insurance marketplace can improve the quality and value of health plans by addressing issues like:
standardizing plan designs
provider network adequacy
making information on health plan quality accessible to consumers
continuity of care for people transitioning to new insurance plans
With the New Year comes a fresh opportunity to revisit these issues as states and the federal government move forward to contract with insurers to provide health plan options for consumers in 2015.
"Improving the Marketplace for Consumers" Will Address Key Issues in Moving Forward with Health Insurance Marketplaces
To help advocates think through the possibilities and concrete next steps for improving marketplaces and the plans they sell, Families USA's Health Action Conference will include a plenary session discussion, as well as several workshops, that will delve into these issues.
The plenary session, "Improving the Marketplace for Consumers," is scheduled for Thursday, January 23, at 4:30 pm at the Capitol Hill Hyatt Regency.
The panel will address issues regarding:
how to ensure that consumers have adequate provider networks available to them
the role of marketplaces in keeping premiums affordable
how marketplaces can drive improvements to the quality of health care and coverage
how to improve the consumer experience by ensuring access to the marketplaces in multiple languages, optimal website design, and manageable plan choices.
The panel will feature Sabrina Corlette of the Georgetown University Health Policy Institute, Cynthia Crone of the Arkansas Health Connector, and Anthony Wright of Health Access California.
Families USA's marketplace and Affordable Care Act expert Claire McAndrew will moderate the panel.
We look forward to continued work with health care advocates around the country to improve the consumer experience and build on the foundation of the Affordable Care Act's marketplaces.
Our Health Action Conference is a great resource for advocates looking to learn more about marketplaces and the policies that can improve the consumer marketplace experience. It also offers a unique opportunity to come together with fellow advocates and activists to share tips and stories. We look forward to seeing you there!