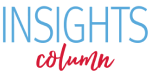 Enroll America Releases New Interactive Maps Showing the Number of People Lacking Health Insurance at a Local Level
New health coverage options under the Affordable Care Act promise to help millions of uninsured Americans. Currently, 48.6 million Americans are uninsured. But under the Affordable Care Act, 25.7 million Americans will qualify for new tax credits to help pay for health coverage and millions more will be eligible for coverage as states expand Medicaid in 2014.
Using data from the Department of Health and Human Services, Enroll America has released new interactive state maps that show just how many people will be eligible for these options in each community, as well as important information about the uninsured, such as income, age, and race and ethnicity. Each state map shows the number of uninsured in each community, highlighting the areas with the highest numbers of uninsured in dark red.
Income information is broken down according to the different types of help that people in the community can get to help them pay for health coverage starting in 2014. In most states that expand Medicaid, those with incomes at or below 138 percent of poverty ($32,500 for a family of four in 2013) will qualify for free coverage from Medicaid. Those who have incomes between 138 percent of poverty and 400 percent of poverty ($94,200 for a family of four in 2013) will qualify for tax credits to help them buy coverage in their new state health insurance marketplace.
This new tool is a great way to find out where the uninsured live in your area so that you can join the effort to help them enroll in new affordable health coverage options. To learn more or to volunteer, check out Enroll America's nationwide campaign: Get Covered America.