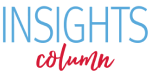 Early HIV Detection Saves Lives. Get Tested Now!
More than 10 years ago, a very close loved one told me that he was HIV positive. As you can imagine, it was shocking and devastating news. Shocking, because I never thought that HIV (Human Immunodeficiency Virus) would touch my life. It is much too common to think that it is something that affects only other people. Devastating, because the first words that popped into my mind were "AIDS,"  "INCURABLE," and "FATAL."  Just like that, in really big letters, heavy, painful, dripping in tears. To me, that news meant the beginning of the end of his life—an end that would be agonizing and come way too quickly.
Thank God, I was extremely mistaken.
Medical science has advanced to such an extent that for many people in the United States, HIV seems more like a chronic condition than a deadly disease. Detecting HIV early, and starting treatment quickly, can prevent it from turning into AIDS (Acquired Immunodeficiency Syndrome) for as long as decades. But if AIDS is discovered in its more advanced stages, that's a whole other story. It is much more difficult to treat, and much more fatal.
In the United States, more than 1.1 million people live with HIV, but about 1 out of 5 don't know they are infected. This statistic is unacceptable, especially for our community, because the consequences of not knowing are more than grave—they are fatal. Unfortunately, HIV and AIDS affect us Latinos disproportionately. According to the Centers for Disease Control (CDC), our HIV infection rate is almost three times higher than that of non-Hispanic white people, and our AIDS rate is a little more than triple. Even more reason to get tested and find out your HIV status.
June 27 is National HIV Testing Day. The National Prevention Task Force, a panel of medical experts, recommends that every adult between the ages of 15 and 65 get an HIV test. Thanks to the Affordable Care Act, most health insurance plans have to cover this, and many other preventive services, at no additional cost. To find a place near you to get a confidential test, visit http://hivtest.cdc.gov. Moreover, during this week, there will be many local events where free HIV tests will be offered. Take advantage of it and get tested now!
Thanks to early detection and modern medical treatments, that person who I love so much, who is so important in my life, is still healthy, working, and enjoying life. And I'm sure he will keep doing so for many years to come. I've seen it in action. Early detection does save lives.
This piece is the English version of this week's "Tu Salud en Tus Manos" column that is published in several Spanish language weeklies across the nation, including, Los Angeles's La Opinión, Las Vegas's El Tiempo, and Philadelphia's Impacto Latino.