Congressional Proposals to Cut Medicaid Would Harm Hardworking Families Relying on Key Services and Put Disabled People in Particular at Risk
*Medicaid cuts threaten coverage for millions of our nation's children and families*
Despite Medicaid's clear importance and popularity, some congressional leaders are threatening to cut Medicaid as part of any deal to address the nation's debt ceiling. These cuts, whether in the form of work reporting requirements, per capita caps or other structural changes to the program, are designed to save money by kicking people off their health coverage — preventing them from accessing the services they use and depend on every day. These cuts would harm millions of hardworking families relying on Medicaid, almost half of all the children in our nation (including children in the Children's Health Insurance Program), mothers caring for their children between shifts at low-wage jobs, and caregivers who spend hours each week caring for a loved one or neighbor.
In particular, proposed cuts to Medicaid under the guise of so-called work reporting requirements would do exactly the opposite of what they purportedly accomplish. Instead of ensuring that people enrolled in Medicaid are working, these requirements would create mountains of paperwork and onerous bureaucracy for hardworking people — with the predictable result of people losing their health coverage in the shuffle.
See the full Analysis and Infographic below.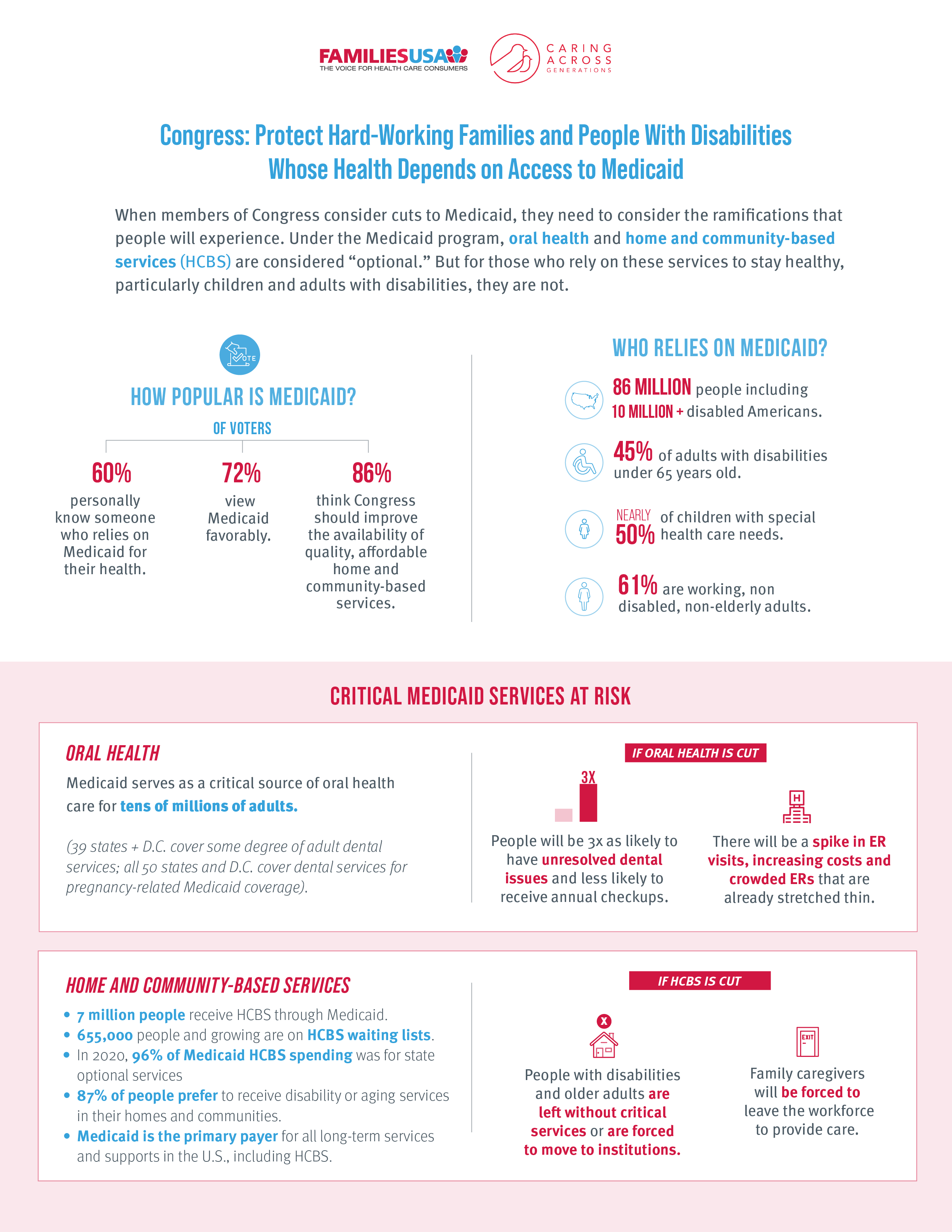 Click the download buttons below to view the Analysis and Infographic.