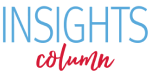 Jimmy Ledesma's sister and two brothers all died from diabetes. He did not realize that he too was suffering from the disease until he collapsed at work one day—and could not stand up. He had trouble affording treatment and worried about how he was going to stay healthy, until he found Clinica Family Health Services.
Clinica Family Health Services, which is based in Colorado, has four clinics that provide medical homes for low-income and uninsured patients. Serving 1,800 diabetics, the clinics allow patients to not only see doctors, but fill prescriptions and even see a dentist—services that have been a godsend for someone like Jimmy who stopped doing his own blood tests because he could not afford to buy the test strips.
But the clinics go beyond just providing basic medical care, for example, they actively track their patients through the use of electronic medical records, making sure that patients with diabetes are getting regular blood pressure and blood sugar tests. The clinics check to see if diabetes is affecting patients' feet or eyes, and patients can participate in group counseling to learn how to live with their illness. If the patient's records show that he or she hasn't shown up for counseling, the clinic finds them—ensuring they receive continuous care.
All of this adds up to savings. Lots of savings. According to the American Diabetes Association,
[t]he national cost of diabetes in the U.S. in 2007 exceed[ed] $174 billion. This estimate includes $116 billion in excess medical expenditures attributed to diabetes, as well as $58 billion in reduced national productivity.
Out of these costs, the largest component of medical expenditures attributed to diabetes is hospital inpatient care, which means hospital stays due to complications from diabetes-related illnesses. By providing diabetes patients with accessible, affordable, and quality treatment for their diabetes, Clinica is helping reduce the number of diabetes-related hospital stays. This, in turn, reduces costs associated with diabetes care.
And now, with the help of the Affordable Care Act and a grant for almost $4 million, Clinica has been able to offer more services to even more patients. They hope to apply for another federal grant in the future to open another center, but with opponents of health reform determined to repeal the law at every turn, Clinica and the patients who rely on its services daily, will have to wait and see just what their future holds.
One thing is for sure, the future looks bright for those who have benefited from the services that Clinica provides, and the dedicated staff will keep working to ensure they stay happy and healthy.
To see the full story, please visit: http://www.pbs.org/newshour/bb/health/jan-june11/diabetes_02-15.html.