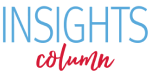 The Department of Health and Human Services (HHS) has been making some important investments in the health of Americans. A few weeks ago, we told you that the HHS allocated $137 million to improve public health by helping Americans quit smoking and by reducing the spread of diseases across the country through the development and distribution of immunizations. And just last week, HHS announced they will be spending $700 million to strengthen community health centers and create jobs!
For 19 million Americans, community health centers are the primary source of health care. Every single day, doctors, nurse practitioners, and physician's assistants see patients regardless of their ability to pay. These centers serve as a vital lifeline for lower-income Americans, who depend on them for things like diabetes screenings, annual check-ups, and substance abuse counseling as well as necessary treatment when they are sick. They provide important public and community health services designed to improve health at the community level, like health promoters, patient navigators, and transportation services for people who have no other way to get the care they need. They are on the front lines of addressing the nation's primary care shortage, and because they have extensive experience effectively serving communities that face multiple barriers to health care, are critical in efforts to reduce health and health care disparities. Without community health centers, many low-income people would literally have nowhere else to go.
A small portion of the $700 million will go toward assisting health centers with immediate facility needs, like renovation and construction projects. The bulk of the money will go toward expanding community health center's capacity to better serve patients and toward hiring additional staff, including medical personnel. To learn more about how investing in community health center creates jobs, click here.
Already, community health centers employ 131,000 people across the country. With additional funding, health centers will not only be able to serve more people – making communities healthier – but they'll also be able to hire people from the very communities they serve.
And it doesn't stop there.
Over the next five years, HHS will allocate an additional $11 billion to community health centers so that they can remain strong, hire a sufficient health workers to deal with increasing demand, improve and expand services, and keep doing what they do best: improve their of patients' health regardless of their ability to pay.
More community health centers mean more jobs, more healthy outcomes, and stronger communities.