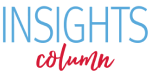 Celebrate Two Years of Health Care Protections! Join our Tweet Storm this Friday!
Thanks to the Affordable Care Act, people across the country will never again have to worry about being denied health coverage because of a pre-existing condition, being dropped from coverage because they got sick, or paying extraordinary out-of-pocket medical expenses.
But these critical benefits are being ignored by state officials who are using taxpayer dollars to challenge the law in court for political gain.
On Monday, the Supreme Court will hear arguments on the law, with a ruling expected by the end of June. We're confident the Court will uphold the Affordable Care Act, but we can't take this challenge lightly.
That's why on Friday, March 23 – in honor of the two-year anniversary of the Affordable Care Act – we're partnering with Mom's Rising, the National Council of La Raza, and Young Invincibles on a Tweet storm to show the justices that Americans support the law and want to see it upheld.
Getting involved is easy to do, just share your thoughts on how the Affordable Care Act is making a difference for your family and include the hashtag #HCRatStake. Or, feel free to use our sample tweets below.
Thanks for your help and we look forward to tweet-storming with you this Friday!
Sample Tweets:
#HCRatStake: Today we celebrate 2 years of success w/ #ACA. Make sure we can celebrate year 3. RT to tell #SCOTUS to uphold #hcr
If #SCOTUS strikes down #ACA – insurers can say 'no' to coverage if you have a pre-existing condition. #HCRatStake
If #SCOTUS strikes down #ACA – women will lose access to no-cost birth control. #HCRatStake #itworks
If you're on #Medicare and #SCOTUS strikes down #ACA – you could end up paying more for prescription drugs. #doughnuthole #HCRatStake
No #ACA means lifetime caps, dropped coverage if you're sick, & no protections for pre-ex conditions. #HCRatStake
#ACA is about making sure people can get the care they need when they need it. RT 2 tell #SCOTUS uphold #hcr #HCRatStake
If #SCOTUS strikes down #ACA – young adults won't be able to stay on their parent's plan until age 26. #HCRatStake #itworks
No #ACA means higher premiums, more uninsured, fewer protections, & HIGHER deficit. #HCRatStake #itworks
No #ACA: unjust health disparities will continue to grow. RT 2 tell #SCOTUS uphold #hcr #itworks #HCRatStake
We agree with Joe Biden! It's a #BigEffinDeal. Tell#SCOTUS to uphold #HCR #HCRatStake