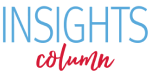 "Of all the forms of inequality, injustice in healthcare is the most shocking and inhumane." – Dr. Martin Luther King, Jr.
As African American History Month comes to a close, we reflect on Dr. King's words and the progress that has been made on the backs of those who came before us.
Despite the gains we've made since the 1960s, there is still more work to do. One in five African Americans lacks health insurance, our communities suffer from high rates of chronic diseases such as diabetes and asthma, and many live in communities with limited access to healthy affordable food and safe green spaces to play.
The good news is that, in March of 2010, we took a huge step to address the injustice that Dr. King spoke about.
The new health law is making a difference in the lives of African Americans and moving us closer to a society where all children have an equal opportunity to be healthy. To this end, the Affordable Care Act will expand health coverage to 34 million people. Right now, young adults who are under the age of 26 can stay on their parents' insurance, and children cannot be denied health coverage due to a pre-existing condition. The Affordable Care Act also takes steps to prevent our communities from getting sick in the first place through increased funding to community health centers, full coverage of preventive services like mammograms and birth control under new health plans, and grants to help communities address the root causes of health disparities.
Unfortunately, there are some who want to play politics and risk the health of our communities for political gain.
In the months ahead, draw from the strength and spirit of those who came before us and fought for a nation that is more just and equal. During the dedication of Dr. King's memorial, President Obama reminded us that progress did not come from words alone—it came from action. Extraordinary action from ordinary people.