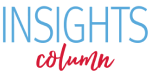 We're barely through the second day of the Democratic National Convention, and I can say with confidence that support for Obamacare (Affordable Care Act) is through the roof!
The convention started yesterday with CarolinaFest, a full day festival in downtown Charlotte that honors working families who are the backbone of our economy. Families USA was fortunate enough to have a booth in the heart of the festival, where we had a chance to talk to Americans of all walks of life. Not only were our "I am the heart of ObamaCare" buttons a big success—they were gone in less than three hours—but it was clear that protecting the health care law, Medicare, and Medicaid was high on everyone's list of priorities.
Why? Simply put, everyone we talked to recognized the importance of providing access to affordable, quality health care to all Americans, and the need to make sure funding for vital social programs like Medicare and Medicaid are put before preserving tax cuts for the richest 2 percent. And, for many, what's at stake is not just some budget fight in Washington, D.C.; it's a fight to make sure they can keep or finally have access to health coverage. It's a fight between being sick or being healthy, between saving money or going bankrupt over one illness.
I spoke to several people who had already been helped by the health care law, or who were anxiously awaiting full implementation in 2014. One woman I spoke with had been a quadriplegic just six months earlier, but because she was able to get onto her state's Pre-existing Condition Insurance Plan (PCIP), she was able to receive the treatment she needed to restore her mobility. But her fight isn't over. She still needs to get costly infusions every month to keep her immune system in check. For her, 2014 is when things will finally return to normal, because she will no longer be denied health insurance due to her pre-existing condition, and she'll finally be able to maintain the health coverage she desperately needs just to lead a normal life.
All of these people and the millions more Americans who already benefit or stand to benefit from these vital programs and insurance reforms are why we need to keep fighting. We need to speak out and remind our leaders that it's our health at stake.
Make sure to follow us this week at the Democratic National Convention, or watch the action yourself, and listen to what your leaders are saying about health care. It's our health care at stake; make your voice count.