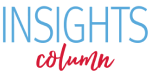 On May 24, the Department of Health and Human Services (HHS) released its next iteration of a national testing strategy for COVID-19, the COVID-19 Strategic Testing Plan. Unfortunately, what this plan lacks is an actual national testing strategy and the leadership governors have been asking for[1],[2] to curb the pandemic before a vaccine is ready and available.
As governors are working through strategies to both reopen their economies and protect the public's health, now is the time for the federal government to provide guidance and strategy to help them make those tough decisions. Instead, the plan lacks:
The coordination at the federal level that would drive both a targeted and flexible strategy across the country.
The national bargaining power for testing supplies and materials, ultimately pitting states against each other.
The funding necessary for states to adequately stand up and implement effective and accessible testing for their residents.
The lack of national leadership is all the more baffling because we have the tools and the talent to do better. In fact, the United States has one of the most powerful tools to protect the nation's health: the Centers for Disease Control and Prevention (CDC). The CDC is the premier epidemiological organization in the world and has led efforts to fight disease and protect communities for more than 70 years. Two recent examples are the leadership the CDC demonstrated within the U.S. and internationally during the historic Ebola outbreak in West Africa and the mosquito-borne Zika virus. But by all accounts, the CDC appears to have been sidelined during this crisis.
Taking a step back, it's clear that the CDC has stumbled during its response to the coronavirus pandemic. Notably, their work early on to implement widespread testing had to be completely revamped when it was discovered that tests from the CDC were faulty.[3] There are serious issues with the CDC's data[4] that need to be corrected immediately. And recently, the agency put out a report on disaggregated COVID-19 testing data without any data analysis, which is a stark contrast to the detail-oriented and data-driven reports we are used to from the CDC.
We don't claim to understand this dramatic shift in the once-powerful agency's role, especially during this global pandemic – the worst we've seen in a century. However, after reaching 100,000 deaths[5] in the United States and seeing a staggered, patchwork approach to reopening within and among states, it's clear that we sorely need the leadership generally demonstrated by CDC.
A New Vision
We've pushed for additional funding for states to implement strategies to test, trace, and quarantine individuals, however, that work will likely continue to fall short without national leadership. Moving forward, we urge the administration to:
Lead a National Testing Strategy and Coordination Effort: The CDC, in coordination with FEMA and other federal agencies, should fulfill its traditional role of developing a national, coordinated strategy for COVID-19 and clear, directed and frequently communicated guidance to help states safely reopen their economies while protecting the public's health.
Develop and Implement a National Purchasing and Dissemination Strategy: Without help purchasing and disseminating tests and medical supplies, states will be forced to continue to figure out creative ways to obtain what they need to respond to COVID-19. As presented, the COVID-19 Strategic Testing Plan puts the logistical and financial burden entirely on states, leading to unnecessary competition and increased fiscal hardship for state budgets that are already deeply suffering from decreased tax revenue and increased spending to fight COVID-19.[6] Instead, there should be a national purchasing strategy for needed testing and medical supplies, and allocation of those resources should be based on data and state-specific needs.
Set Clear, Science-Based National Benchmarks for Reopening that Align with Best Practices Emerging from the U.S. and Other Countries: Help states expand testing to achieve the WHO's recommended positivity rate of no more than 5% for 14 days to ensure that enough testing is happening nationally to safely reopen. As of June 11, 2020, 19 states did not meet that definition.[7]
Collect and Disseminate Accurate Data to Inform Policy: The CDC should continue to report data on its website and quickly remedy the aggregated data issues. It should also spearhead work with other federal agencies to ensure data are stratified by race and ethnicity for COVID-19 testing and treatment, at a minimum, for all six Office of Management and Budget race and ethnicity categories, including Native Hawaiians and Pacific Islanders.[8]
Support States to Move from Testing to Contact Tracing and Quarantining: Testing is helpful only if there is a clear path for the next steps after a positive test. As states and localities stand up contact tracing efforts and social supports for individuals to isolate and quarantine, they could benefit from national leadership on effective strategies, trainings and reliable guidelines on best practices.
Despite the CDC's faults, now is not a time to sideline its best and brightest. Now is the time to show leadership, to build a coordinated national vision and plan. We call on the administration to provide states with the guidance they are looking for and the funding to support the comprehensive, coordinated efforts needed to end this pandemic.
---
[1] National Governors Association, Top State Priorities in Response to COVID-19," Memorandum, March 26, 2020, https://www.nga.org/wp-content/uploads/2020/04/NGA-Memo-Top-Five-State-Priorities-3.26.2020-002.pdf.
[2] National Governors Association, Capacity for COVID-19 Testing — Current Status and Considerations, Memorandum, May 14, 2020, https://www.nga.org/wp-content/uploads/2020/04/Testing-Memo-Update-5-13-20.pdf.
[3] Sheila Kaplan, "C.D.C. Labs Were Contaminated, Delaying Coronavirus Testing, Officials Say," New York Times, April 18, 2020, https://www.nytimes.com/2020/04/18/health/cdc-coronavirus-lab-contamination-testing.html.
[4] Michelle R. Smith, "CDC, States' Reporting of Virus Test Data Causes Confusion," Associated Press, May, 24, 2020, https://apnews.com/35eb04e1bd10c2eb6b0a3677d3ec131b.
[5] Centers for Disease Control and Prevention, United State Coronavirus (COVID-19) Death Toll Surpasses 100,000, Media Statement, May 28, 2020, https://www.cdc.gov/media/releases/2020/s0528-coronavirus-death-toll.html.
[6] Brian Sigritz, "April Tax Collections Plummet from Tax Deadline Shifts and Fallout of COVID-19," Budget Blog, National Association of State Budget Officers, May 19, 2020, http://budgetblog.nasbo.org/blogs/brian-sigritz/2020/05/19/april-tax-collections-plummet-from-tax-deadline-sh?CommunityKey=eca4d2c7-296d-4ab5-aeab-2024a4e7b0b8&tab=&CLK=57d48cba-b7ea-41af-a527-f8078eb256c3.
[7] Johns Hopkins University of Medicine, Coronavirus Resource Center. "Which U.S. States Meet WHO Recommended Testing Criteria?" Last updated June 11, 2020: https://coronavirus.jhu.edu/testing/testing-positivity
[8] Hewitt, Amber et. al. "The Fierce Urgency of Now: Federal and State Policy Recommendations to Address Health Inequities in the Era of COVID-19." May 2020. https://www.familiesusa.org/wp-content/uploads/2020/05/HE_COVID-and-Equity_Report_Final.pdf