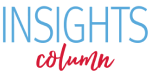 California's Health Insurance Marketplace Releases Lower-than-Expected Premium Rates
Last Week, Covered California, the health insurance marketplace that California is establishing under the Affordable Care Act, released premium rates for 2014 health insurance plans. Before the release, rumors of "rate shock" were swirling, with predictions of much higher insurance premiums filling the headlines. Now that the rates are out, only opponents of the health care law are experiencing shock. Covered California revealed that, for people of all ages, rates in the marketplace will be much lower than anticipated.
In the current health insurance market, insurance companies in most states charge older and sicker adults much more for coverage than younger and healthier adults. Starting in 2014, the Affordable Care Act forbids insurers from charging people higher premiums based on their health status and places limits on how much insurers can charge older Americans. Many Obamacare opponents argue that these new protections will drastically drive up costs for everyone. But California's experience shows that health coverage can be both fair and affordable. Covered California is increasing market competition and decreasing costs for consumers. As described in the marketplace's recent press statement:
The rates submitted to Covered California for the 2014 individual market ranged from two percent above to 29 percent below the 2013 average premium for small employer plans in California's most populous regions. This is impressive since the 2014 products include doctor visits, prescriptions, hospital stays and more essential benefits; protecting consumers from the "gimmicks and gotchas" of many insurance policies.
In March, a report prepared for the California marketplace estimated that 40-year-olds in the state would pay $450 a month for a "silver plan" (a policy that provides mid-level coverage). However, the newly released data from Covered California show that the most affordable silver plan for a 40-year-old in the marketplace will have an average cost of $276 a month. Congressional analysis also highlights reduced rates for marketplace plans in other states such as Oregon, Washington, and Vermont.
In addition, the new health insurance marketplaces will allow consumers to make more financially conscious decisions about their health coverage. Under the Affordable Care Act, marketplaces must provide clear, easy-to-understand health plan information so that consumers can make apples-to-apples comparisons of their coverage options. Consumers can see up front how much each plan costs and what benefits are included. With this information, shoppers will know if one insurer charges higher premiums for the same type of coverage that other companies provide at a lower cost. Consumers can then vote with their feet and enroll in the plan that offers better value. This will encourage insurers to keep premiums at a reasonable level in order to remain competitive and increase their market share.
Covered California's release doesn't show the rate shock that opponents were predicting. Instead, it shows what some are calling "reverse rate shock"—and this comes as good news for health care consumers. The new marketplaces will finally provide consumers with competitively priced insurance plans, saving them money and making quality care more accessible.