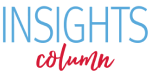 California Takes Steps to Move Its Health Care System Toward Health Equity and Social Justice
Over the last two years, consumer advocates, community leaders, insurers, providers, community-based organizations, and other key stakeholders in California developed specific policy recommendations to reduce disparities and improve equity by changing the state's health care delivery and payment systems. These recommendations come at a critical moment as states and the federal government grapple with how to center equity in the health care system and advance racial justice.
The recommendations put forth by the California Pan-Ethnic Health Network (CPEHN) should serve as a blueprint for how other state policymakers, the Biden administration, and the 117th Congress can root out systemic racism in health care that directly affects Black, Indigenous, and people of color. Implementing these recommendations can also advance meaningful equity reforms for LGBTQ communities, people with disabilities, and other populations who are most often marginalized, reducing disparities and improving individual and population health and wellness.
CPEHN, with funding from the California HealthCare Foundation and with the participation of a wide array of California stakeholders, as well as Families USA, released a report late last year that advocated for comprehensive recommendations that ranged from conventional health policy interventions to more fundamental social and health workforce reforms. These recommendations were part of a first-in-the-nation state health equity planning document, Centering Equity in Health care and Delivery System Reform: A Guide for California Policymakers. The report includes 21 policy recommendations for improving equity across the following six strategies:
Center Equity in Quality and Payment
Engage Patients, Families, and Caregivers
Strengthen Culturally and Linguistically Appropriate Care
Improve and Integrate Physical, Behavioral, and Oral Health Care
Hold Health Plans and Systems Accountable
Improve Social Determinants of Health
California developed priorities based on CPEHN recommendations

Following the release of CPEHN's policy recommendations, Governor Newsom of California included two key equity priorities in the state's 2021 budget, which was released in January.
Establish a standard set of quality measures, including equity benchmark standards, to hold health plans and behavioral health plans accountable for the care they provide. As CPEHN describes in its report, California recently shifted payment for behavioral health care in Medicaid from county agencies to Medicaid managed care plans for most Medicaid beneficiaries, which has led to a significant drop in access to behavioral health care. That drop exacerbates longstanding inadequate access to mental health and substance use treatment in low-income communities in California and across the U.S.
Improve equity throughout California's Medicaid-managed care plan re-procurement process, including changing health plan contract language to focus on health disparities and cultural and language competency. California's Medicaid managed care program operates through a mix of county-run managed care plans and commercial plans that are competitively re-procured periodically. The state's managed care procurements have long involved relatively little competition in terms of innovative care management or quality performance, particularly compared to procurements in other states.
These are significant steps and a welcome sign that CPEHN's comprehensive, multi-stakeholder recommendations are getting real traction. But these steps are just a start, and they will require a sustained, multi-year advocacy effort.
Transformations require sustained effort and action
The CPEHN report envisions a profoundly transformed health care system in California. These transformations are achievable, but they will require continued annual legislative and administrative action. Efforts will need to ensure that:
Disparities are closely tracked, and health care payments significantly incentivize reductions in disparities.
Health care provider and plan operations and governance are suffused with robust community and patient engagement.
Long-term changes to the health care workforce are combined with short-term tracking of data on health care provider diversity to dramatically increase access to racially, ethnically and linguistically concordant providers.
California follows the examples of states like Massachusetts and Oregon to financially and operationally integrate physical, behavioral and oral health at the county and local levels in the Medi-Cal program.
Health plans and providers move from fee-for-service payment or simple sub-capitation arrangements to more accountable forms of payment in which quality and improved equity are central. Ultimately, this more accountable payment platform can fundamentally shift health care resources to low-income communities.
California ensures the health care system addresses the social determinants of health. This can be achieved through new managed care plan contracting, and through substantial new reforms and investments to address persistent poverty and income inequality; lack of affordable housing; under-investment in education; over-investment in policing, criminalization, and mass incarceration; rural needs; and environmental justice.
As efforts to address and improve equity unfold, a serious challenge for California, and for other states, is that disparities in population health are inextricably linked to a legacy of systemic racism and a health care system that operates almost everywhere as a revenue-maximizing business. These two challenges, while formidable, can be overcome with a strong and steady approach to reform. California has begun this process. Families USA has laid out approaches that other states have taken, and their possible national implications, in a recent Health Affairs article, "To Advance Health Equity, Federal Policy Makers Should Build On Lessons From State Medicaid Experiments." The key takeaway is that there are a number of ripe policy opportunities at the state and federal levels to advance a more equitable health care system that policymakers can move forward, right now.
California is making real progress in identifying barriers and proposing solutions that would ensure a more equitable health care system. Other states, the Biden administration and Congress should leverage the recommendations from California to accelerate efforts to achieve racial justice and center equity in the U.S. health care system.