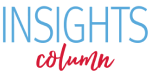 Budget Diagnosis, Part 3: Women's Health and the Budget
This is the third in Budget Diagnosis, a series on the coming major decisions in Congress that could affect your health care. This series explains, simply, what advocates need to know, features special guests writing about different groups and populations that will be especially vulnerable, and provides you with updates from D.C. This post is a guest blog by Karen Davenport from the National Women's Law Center. Check out our first two posts here. Coming up in the next post, we'll hear why seniors shouldn't pay the price for tax cuts for the rich.
As policymakers seek to avert the automatic spending cuts and tax increases that will otherwise take place on January 1, 2013, what do they need to know about women's health and the federal budget?  And what do American women need to know to protect their health as these talks proceed?
First, they should know that public health insurance programs—notably Medicaid and Medicare —provide comprehensive health coverage to approximately 40 million women. Medicaid and Medicare benefits cannot be touched by the automatic spending cuts that would occur should we fall over the so-called fiscal cliff, but we can expect proposals that would cut hundreds of billions of dollars out of these programs should policymakers decide to not only avoid the fiscal cliff  but also reach a grand bargain on deficit reduction. Medicaid and Medicare cuts on this scale—Senator Durbin has already proposed a savings target of $400 billion for Medicare alone—would leave women with Medicaid and Medicare coverage staring into an abyss of higher cost-sharing, uncovered services, and severely limited eligibility for coverage.
Second, American women and the policymakers who represent them should remember that Medicaid, Medicare, and other federally funded health care investments pay for services critical to women's health and well-being, not to mention the health and well-being of their families. These services include:
services and supports that enable people with long-term care needs to continue living in their own homes;
prenatal care that ensures a woman has a healthy pregnancy and a healthy baby;
medications like beta blockers, blood thinners, and ACE inhibitors to treat heart disease, the leading cause of death among women;
birth control that enables women to protect their health, plan their pregnancies, and improve their lives; and
screening and treatment for breast and cervical cancer.
Federal funding—through programs like the Maternal and Child Health Block Grant, the Title X Family Planning Program and the National Breast and Cervical Cancer Early Detection Program as well as Medicaid and Medicare coverage —is a mainstay of women's health care. Cuts to these programs would either leave states holding the bag, or leave millions of women and their families without the care they need.
Finally, they should know that roughly 17 million women will enjoy new health coverage as the health care law takes effect, including 10 million who will get new help purchasing comprehensive health insurance in a reformed health care market. Any effort to scale back the Affordable Care Act in budget negotiations will betray this promise to American women.
Much is at stake as the Obama Administration and Congress work to agree on a thoughtful combination of new revenues and spending cuts that will enable the nation to avoid the automatic cuts and tax increases scheduled for January 1, 2013. But American women, and the policymakers who represent them, should be wary of any deal that threatens women's health. Steep cuts to Medicaid, Medicare, and other federal health care programs would threaten coverage and access to critical health services for millions of women. The recent election demonstrated that the public cares about women's health—so policymakers should not jeopardize it now.
Karen Davenport is the Director of Health Policy at the National Women's law center. To find out more information, please visit, www.nwlc.org.