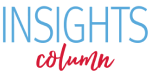 Budget Diagnosis, Part 2: Be an Authority on Health Care and the Fiscal Cliff
This is the second in Budget Diagnosis, a series on the coming major decisions in Congress that could affect your health care. This series explains, simply, what advocates need to know, features special guests writing about different groups and populations that will be especially vulnerable, and provides you with updates from D.C. Check out our first post here. Coming up in the next post, we'll hear why advocates for the health of women and families should be concerned about this fiscal fight.
Budget Diagnosis, Part 2: Be an Authority on Health Care and the Fiscal Cliff
Washington is always a whirlwind of rumor, intrigue, and rhetoric. Mix in an epic budget battle and a high stakes deadline, and you have a forecast for confusion. We're here to cut through that confusion and give you the skinny on health care and the fiscal cliff.
As we explained, Congress will be focused on little else other than the fiscal cliff for at least the next two months. Sifting through the inundation of political spin, what does someone who cares about Medicaid, Medicare, or the benefits in the Affordable Care Act (ACA) actually need to know about the decisions that must be made before the end of the year?
First, it's important to what these negotiations are about. Here are the three key facts about the decisions our leaders will be making:
The "fiscal cliff" is a series of spending cuts and tax increases that will occur at the beginning of January unless Congress acts. Medicaid and Medicare benefits will not be affected, thanks to the work of health care advocates, like you, in 2011.
Members of Congress want to avoid these events, finding cuts and revenues from other areas instead. Many also want a grand bargain around deficit reduction.
Conservatives want to cut health benefits in such a deal. They would like to cap Medicaid, turn Medicare into a voucher, and repeal or delay the benefits of the Affordable Care Act.
Second, it's important to know what must be protected in these negotiations: the health care consumer. Here are four key points about protecting our health care safety net from deep cuts or fundamental restructuring:
Proposals that cut Medicaid could hit middle-class families who rely on Medicaid to relieve the burden of long-term care costs for their elderly parents or disabled dependants. It is a lean program with little fat to cut and any cuts will mean less care for children, seniors, people with disabilities, and low-income adults. Similarly, half of Medicare recipients earn less than $22,000 a year and cannot take on more of the burden.
As the election results made clear, the Affordable Care Act is here to stay. Efforts to delay or weaken it will prevent millions of currently uninsured people from gaining health insurance.
Any deal must include new revenues. Those who are paying fewer taxes than is fair should be first in line to contribute to deficit reduction. Health care benefits should be the last thing on the list of things to cut.
We should not embrace a terrible deal simply to reach a deal. While the consequences of the fiscal cliff should absolutely be avoided, our health care should not be sacrificed instead.
As you discuss the fiscal cliff with family, friends, and as you engage the Congressional leaders in your state, use this information to advocate for protecting health care consumers in the budget battles ahead.