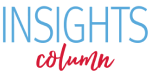 Breaking: HHS Announces September 5 Deadline for Immigration Document Submission in Order to Avoid Marketplace Health Insurance Termination
September 5, 2014 is the deadline to send documents to the marketplace for people with inconsistencies in the documents that they submitted to verify immigration and citizenship status. Those who miss the deadline will lose their health coverage and have to pay back any federal financial help they received.
The Department of Health and Human Services (HHS) announced yesterday that it is sending letters this week to roughly 310,000 enrollees in the federal health insurance marketplace whose reported citizenship or immigration status does not match federal databases.
While most people who experienced this issue have been able to resolve this mismatch, there are many who have not responded to HHS' several requests for supporting documents, according to the agency.  These individuals must submit their documents by September 5 to avoid losing their health coverage on September 30. HHS also states that these individuals will need to pay back the amount of any federal financial assistance they may have previously received to help pay for their health insurance.
It's important to remember that receiving a letter from HHS does not necessarily mean that there is a problem with an individual's eligibility—the letter is a request to furnish additional information in order to verify citizenship and/or immigration status—but it cannot be ignored.
Advocates and enrollment helpers should quickly spread the message that enrollees should watch their mail for a letter from HHS and carefully follow the directions to submit their documents by September 5. Notification letters will only be written in English and Spanish, so it is especially important that advocates and helpers in other communities get involved in sharing this information and helping enrollees submit the required documents to keep their coverage.
Enrollees can visit www.healthcare.gov to log in to their accounts, or call 800-318-2596 for assistance. They can also find help locally through www.localhelp.healthcare.gov.