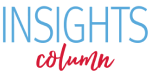 Biographies for Health Action 2020 Health Advocate of the Year Awards

Robyn Merrill, Executive Director of Maine Equal Justice.
A 2008 graduate of the University of Maine School of law, Merrill also has a master's degree in social work from the University of New England. At Maine Equal Justice since 2009, Merrill directs the organization in its mission to find solutions to poverty and improve the lives of people with low income. Maine Equal Justice is a nonprofit legal aid provider founded in 1996 that represents the interests of people in economic need before the courts, governmental agencies, and the legislature. Maine Equal Justice conducts policy research and analysis, advocates with federal and state policymakers, provides direct legal services and offers education and training both to community members and the health and social service providers who assist them. Robyn and Maine Equal Justice led the charge, working in coalition with hundreds of organizations and individuals, to expand Medicaid in Maine and provide health coverage for over 70,000 Mainers.
Stacey Pogue, Senior Policy Analyst, Center for Public Policy Priorities.
Stacey Pogue has been a health policy expert at CPPP since 2008, focusing on the Affordable Care Act, private health insurance standards, and women's health. Lawmakers from both parties hailed her research and advocacy that helped lead to the 2019 passage of one of the nation's strongest protections against surprise medical billing. She has twice been selected to serve as a consumer representative to the National Association of Insurance Commissioners. She is one of Texas' leading consumer advocacy voices on private health insurance and consumer protections. Stacey previously worked on health policy with the Texas Medicaid agency and the Texas Department of Insurance. Stacey holds degrees from Texas A&M University and the LBJ School of Public Affairs at UT Austin.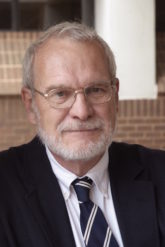 Timothy Stoltzfus Jost, J.D., emeritus professor at the Washington and Lee University School of Law.
He is a co-author of a casebook, Health Law, used widely throughout the United States in teaching health law and now in its eighth edition. He has written numerous monographs on legal issues in health care reform for national organizations and until 2018 blogged regularly for Health Affairs, where he is a contributing editor, on regulatory issues. He is a member of the National Academy of Medicine and is widely quoted in the media on health reform issues.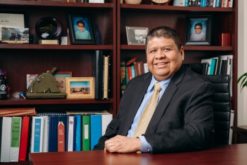 Walter Murillo, Chief Executive Officer, NATIVE HEALTH.
Walter Murillo, a member of the Choctaw Nation of Oklahoma, has been at NATIVE HEALTH for over 21 years. He has been the Chief Executive Officer since 2010 and prior to that was the Chief Financial Officer from 2000 to 2010. Walter currently oversees 185 employees, four clinic locations and two additional WIC locations, over 47 programs, and a budget of over $18 million. He is currently on the Board of the Arizona Alliance of Community Health Centers and the National Council of Urban Indian Health and serves on many committees and in leadership roles. Under Walter's leadership and direction, the agency has grown from 70 employees to over 180, three additional sites, and funding from $8 million to over $18 million. He has increased funding streams from a majority of funding from the Indian Health Service and other Health and Human Services Divisions to third party revenue, donations, and other private and public grants, thus decreasing dependence on federal grants. He is known throughout the American Indian community as a pioneer and champion. Walter has a Bachelor's of Science in Engineering. He has lived in Phoenix since 1981 and is married with two sons.