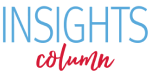 Families USA released a report last week that found more than 64.8 million people in the United States have been diagnosed with a pre-existing condition. And of those 64.8 million people, nearly 30 percent are women. To many individuals, these are shocking numbers. However, thanks to the Affordable Care Act, being a woman just got a little easier. New plans and plans that are renewed starting August 1 will cover women's preventive health care services with no cost-sharing or co-pays.
What's in it for women? A lot. Women will now be able to receive well-woman visits, cervical cancer screenings, birth control, and much more. To increase support for the health care law and inform women everywhere, advocacy groups, such as Raising Women's Voices (RWV) and National Women's Law Center (NWLC), have started the "Countdown to Coverage" campaign. These organizations andHealthcare.gov provide women with the news and resources they need to learn about the new benefits.
So far, the Affordable Care Act has helped millions. And starting August 1, it will help millions more women. Unfortunately, many women do not know the new great benefits they will receive. To help us spread the word, use the hashtags #worrynomore and #Aug1. Or follow our twitter storm on August 1!