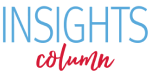 The next couple of months are going to be pretty busy for Congress as they work to reach a budget resolution and avert a government shutdown. Like a broken record, opponents of health care are pushing to cut vital programs—like Medicaid, Medicare, and the Affordable Care Act—in order to reduce spending, while still trying to ignore the option of increasing revenues.
How do the American people feel about all of this? Well, it turns out they're not so keen on the idea of cutting important health care programs and are in favor of moving forward on the implementation of the Affordable Care Act. Surprising? Not really.
According to a new opinion survey conducted by the Kaiser Family Foundation, Harvard School of Public Health, and Robert Wood Johnson Foundation, there is strong support for moving forward on implementing state insurance marketplaces (often called "exchanges"), expanding state Medicaid programs, and protecting Medicare from major cuts or changes.
The survey found that 55 percent of the public wants a state insurance marketplace to be a "top priority" for their governor and legislature. In addition, a majority of Americans (52 percent) want their state to expand their Medicaid program. And in terms of budget negotiations, Americans strongly oppose major funding cuts to important programs like Medicare, with six in ten (58 percent) opposing any cuts.
And there's reason for this support—these programs work and they help people.
State insurance marketplaces will finally make obtaining insurance in the private market a possibility for millions of people who have been priced out or just plain shut out of the system for too long. The Medicaid expansion will bring federal dollars into cash-strapped states and provide access to health care for millions of people who have been going without. And Medicare has provided quality and affordable health care to seniors and people with disabilities since its creation in 1965. Why ruin a good thing?
Simply put, some politicians are more concerned with winning political battles than doing what's best for the American people. And over the next few months they will be making major decisions that could very likely affect your neighbor's health care, your grandparents' health care, and your own health care.
It's up to us to make sure our representatives in Congress know what's important to us, and maybe, just maybe, they'll do what's right for the health and happiness of the American people.