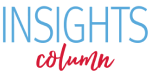 Advocates Call to Action: Honor Moms this Mother's Day by Urging Congress to Address the Maternal Health Crisis
As our nation emerges from the COVID-19 crisis, there is no denying that the pandemic has had a devastating effect on the health and economic landscape of the United States. While COVID-19 has affected every age group and demographic across the nation, the economic and health impact of COVID-19 has fallen particularly hard on women of color. Recent evidence suggests that the syndemic of COVID-19 and systemic racism has exacerbated racial maternal health disparities — and specifically worsened Black maternal health. As we honor moms on Mother's Day in the midst of this public health crisis, it is time for lawmakers to take deliberate action to address the health disparities that are responsible for poor maternal health outcomes and preventable deaths of Black and Brown moms.
The evidence is clear that women of color have long experienced worse maternal health outcomes than White women. Before the COVID-19 pandemic, the U.S. maternal mortality rate was the highest of any high-resource nation despite far higher spending on maternity care than any other country. Black mothers were three to four times more likely to die from pregnancy-related causes than White mothers. The U.S. is one of just two countries where maternal deaths are actually increasing. Every year in the U.S., approximately 700 women die of complications related to pregnancy and childbirth. Even more alarming, Black and Indigenous women are more than twice as likely as White women to die from complications of pregnancy and childbirth. The Centers for Disease Control and Prevention has also found that three in five of those deaths are preventable. Beyond mortality, nearly 50,000 women per year experience severe maternal morbidities including hemorrhage, and one in 10 pregnant women in the U.S. experience depression or anxiety after childbirth. Despite these alarming statistics, mothers around the country lack support and treatment services  to face these challenges. The rate of maternal death has more than doubled in the past two decades, and maternal morbidity is increasing at an even faster rate. Because maternal health is a key indicator of a country's overall health system, the rapid rise of maternal mortality and morbidity signifies that the U.S. health system is broken and failing to meet the needs of women and families.
Families USA urges Congress to prioritize the health and well-being of moms and families.
Families USA has a long history of advocacy on behalf of children, moms, and families. From the Medicaid expansions of the 1990s to the enactment of the Children's Health Insurance Program in 1997, 2007, and 2017, and our recent advocacy for requiring one year of postpartum Medicaid coverage, Families USA recognizes the importance of investing in policies that support maternal health. As a matter of principle, we believe every family and every family member deserves access to high-quality, affordable health care and the supports and services they need to stay healthy and to provide their children a healthy childhood.
In support of these principles, Families USA's maternal and child health policy agenda for the 117th Congress includes a broad range of policy recommendations to ensure that mothers, children, and families are able to get the care they need to be healthy parents and raise healthy children. From affordable, continuous, and easily accessed coverage to services that support the health care and social needs of families, Families USA urges Congress to prioritize the needs of moms, children, and families on Mother's Day and all year long.
What can state advocates do to honor moms on Mother's Day? Urge Congress to pass the Black Maternal Health Momnibus Act and the 12 individual bills that comprise it along with other critical maternal health priorities.
As we honor the important role that moms play in the health of our families, our communities, our economy, and our nation, we urge advocates across the nation to contact their senators and representatives and urge their immediate support for legislation to address the health disparities and systemic inequities in our health care systems that have long contributed to the poor outcomes and deaths of women of color. In particular, we urge you to ask your senators and members of Congress to co-sponsor legislation introduced by Representative Lauren Underwood (D-IL), Representative Alma Adams (D-NC), and Senator Cory Booker (D-NJ), the Black Maternal Health Momnibus Act of 2021 (S. 346/H.R. 959), a series of 12 pieces of legislation that address every dimension of the maternal health crisis in the U.S. The legislation includes policy solutions spanning health care access and coverage, data collection, workforce development, and payment issues.
Families USA calls your attention to three of our leading maternal and child health priorities:
Ensuring women have access to Medicaid throughout pregnancy and for at least 12 months postpartum: Congress must permanently extend Medicaid coverage for all women for at least 12 months after giving birth, with increased Federal Medical Assistance Percentage at 100% for the first five years, reduced to 90% thereafter (relevant legislation: HR 4996)
Expanding the culturally responsive workforce: Congress must expand Medicaid to ensure coverage for services provided by community-based doulas, perinatal community health workers, and other peer support service providers. (Relevant legislation: Title XIX of Social Security Act; S 1343; S 1600; HR 2602; HR 2751; HR 3344; HR 6142)
Increasing access to community-based services and supports to help women thrive in their lived environment:
Congress must promote and fund community-based, community-led perinatal care programs, particularly those led by Black and Indigenous women that have shown promising outcomes on reducing racial and ethnic disparities.
Congress must make home visiting a mandatory Medicaid benefit.
Note: This post was adapted from a blog post Families USA submitted to the National Community Reinvestment Coalition for its Women in Crisis series, COVID-19 Deepens Maternal Health Disparities Among Women of Color.