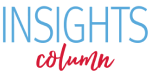 Act Now! Putting Health Care Reform Dollars to Work in Our Neighborhoods
The Affordable Care Act includes considerable funding to enable real people to improve the health of their communities—and the deadline to apply is just around the corner. The Affordable Care Act set aside more than $100 million in Community Transformation Grants that are now available for states, local governments, tribes, territories, and nonprofits to create or enhance projects that will, in HHS Secretary Kathleen Sebelius's words, "empower local communities with resources, information, and flexibility to help make their residents healthier."
These grants will support prevention programs in up to 75 communities across the country over the next five years. This program is one of the key elements of the health care law that goes beyond insurance reform—which helps you to get access to care once you are sick—to improving your health status so you don't end up at the doctor's office in the first place. What is truly groundbreaking about these grants is that they put the power and federal resources in the hands of those who best understand their community. This insider, on the ground, knowledge and experience should greatly increase the effectiveness of health improvement projects because they are by the people, for the people.
Communities of color, which are disproportionately affected by preventable diseases, such as diabetes and asthma, and are arguably the most likely to need the types of neighborhood level interventions supported by these funds, could potentially gain immensely from these grants. Whether it is an African American community in Detroit that lacks a grocery store that sells fresh food, a barrio in the southwest fighting a diabetes epidemic, a small town in rural Mississippi that struggles with high childhood obesity rates, or a northeastern urban neighborhood that doesn't have a safe place to exercise, communities across the nation have an opportunity to get funding to make their neighborhood a healthier place. As more communities become healthier, overall health care costs will decrease, and we will get closer to our ultimate goal: a sustainable health care system.
According to HealthCare.gov, Community Transformation Grants will focus on the five priority areas: 1) tobacco-free living, 2) active living and healthy eating, 3) evidence-based quality clinical and other preventive services, 4) social and emotional wellness, and 5) healthy and safe physical environments. In addition, they will support two categories of activities:  building community capacity and implementing evidence-based and practice-based programs to achieve these changes.
It is imperative that local, minority-serving organizations apply for these grants to ensure that people of color reap its benefits. Letters of intent to apply for the funding are due June 6, 2011. Don't let this opportunity to make a concrete difference in your community's health pass you by.
For more information about how to apply for community transformation grants, click here.