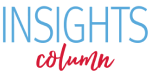 Last month, the Institute of Medicine (IOM) recommended that a range of benefits essential to women's health be included as preventive benefits and therefore offered free of charge in all new health plans.
We're happy to report that the Department of Health and Human Services (HHS) has taken up all of the IOM's recommendations. The new guidelines will take effect in August 2012 and will ensure that women around the country can receive a variety of preventive services at no additional cost.
While the Affordable Care Act already mandates that things like cervical screenings and mammograms must be provided free of charge, a host of other services unique to women's health needs will now be included.
Here's a list of the benefits that the Obama Administration has decided will be offered at no additional cost:
Annual well-women preventive care visits to enable women to receive the preventive screenings and services they and their doctors determine are necessary to maintain their health.
Screenings for gestational diabetes to ensure early detection and treatment that will improve health outcomes of mothers and babies affected by this condition.
HPV DNA testing for women 30 and older to allow women to receive testing every three years that has been proven to reduce the prevalence of cervical cancer.
STD counseling and HIV screening and counseling that has been shown to reduce risky behavior in sexually active women.
Contraceptive counseling and contraceptives to allow women to speak to their doctor about the best method for them and get FDA-approved contraception free of charge.
Breastfeeding support, supplies, and counseling provides pregnant and post-partum women with lactation counseling to facilitate breastfeeding and no cost breast pump rentals, which will help to ensure the lasting health of both the mother and the baby.
Domestic Violence screening and counseling will help professionals detect and intervene in cases of domestic abuse.
We applaud HHS for adopting these recommendations, as they'll help women around the country protect their physical and emotional health as well as their pocketbooks. This decision empowers women to be proactive about taking care of themselves without worrying about financial barriers, which will in turn produce healthier outcomes.
That's what we'd call a win-win.