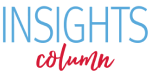 Mother's day is this Sunday and, unlike previous years, you don't have to spend an arm and a leg to get your Mom a great gift.
Our friends at Mom's Rising have created an awesome video that lets you insert your mother's name in a movie trailer that praises her for all she's done over the years.
Check it out below and send it to your mother today! Trust us, it's way better than flowers.