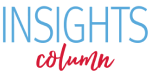 A Culture of Racial Discrimination Is Incompatible with a Culture of Health
Racial discrimination in the United States is pervasive and affects health outcomes and access to health care on multiple levels—from the interpersonal, to the institutional, to deeper structural divides. Such ingrained racism creates significant barriers for people of color, making it harder for them to get equal access to jobs, housing, education, and health care services.
Families USA shined a spotlight on these issues earlier this year at our annual Health Action Conference. At one of the event's most popular sessions, a panel of experts discussed the impact of racism and discrimination in health and health care.
Panelists were: Dr. Camara Jones, Satcher Health Leadership Institute, Morehouse School of Medicine; Dr. David Williams, Harvard T.H. Chan School of Public Health; Dr. Marshall Chin, Finding Answers, University of Chicago; Andrea Ducas, Robert Wood Johnson Foundation; Dr. Tekisha Everette, Health Equity Solutions, Inc.; AJ Jones II, W.K. Kellogg Foundation; and Ed Tepporn, Asian Pacific Islander American Health Forum.
Health Action 2018: Racial Discrimination and Health Care Panel
David Williams discussed a study demonstrating the racial disparities in neighborhood poverty levels. The study found that a low-income white child, on average, lives in a neighborhood with a poverty rate of 13.6 percent, while the average middle-income African-American child lives in a neighborhood with a poverty rate of 21.1 percent.
In other words, the worst-off white family will tend to live in a higher-income neighborhood than a middle-class African-American family. Williams introduced this study by noting that residential segregation is "the secret source that drives racial inequality."
It affects the ability of children of color to get a quality education and seek employment opportunities, he explained. Residential segregation also has negative impacts on health outcomes. Williams went on to say that the ZIP code "shapes all of the opportunities that drive health in the U.S."
Discrimination and racism affect how patients of color are treated
Systemic inequities based on race, ethnicity, and gender seep into health care and affect the way that members of certain communities are treated when seeking medical services. For instance, a study quoted during the panel found that more than half of Hispanics who were treated at UCLA did not receive pain medication when being treated for a broken bone, in comparison to only one-quarter of white patients with the same complaint. The biggest predictor for not receiving pain medication at this hospital was simply being Hispanic.
This is not an isolated incident: A recent survey conducted by NPR, the Harvard T.H. Chan School of Public Health, and the Robert Wood Johnson Foundation demonstrated the pervasiveness of discrimination in people's lives. It found that many women, people of color, and LGBTQ people report experiencing discrimination when seeking medical care.
For example, 32 percent of African Americans reported experiencing discrimination when going to a doctor or health clinic, as did 25 percent of Latina women. The same survey revealed that a significant proportion of people have avoided seeking medical care altogether out of concern that they would suffer discrimination, including 22 percent of African Americans and 15 percent of Native Americans.
The health impact of racism
Panelists contextualized these findings by describing the short- and long-term physical impact of experiencing discrimination as a serious stressor to the body that can literally lower one's life expectancy. Research has shown that experiencing repeated instances of discrimination and racism can cause people to live in a constant state of stress, wherein blood pressure and heart rate are elevated, a condition that is also known as the fight-or-flight response.
This constant stress has implications for mental health, and also has serious consequences for physical health. Stress triggers cortisol production in the brain which, when it is overproduced, has negative impacts on physical health. Studies have shown that African-American and Latino people in the U.S. have significantly higher rates of cortisol production than white people, and linked the overproduction to the experience of racism.
These disparities are also found in cardiovascular health. According to a study conducted in 2009, African-American women have significantly higher mortality rates from coronary artery disease and hypertension than white women—rates that are 69 percent and 352 percent higher, respectively. Additionally, African-American women are three-to-four times more likely to die due to complications during childbirth than white women.
We need to work to change this
A culture of discrimination is incompatible with a culture of health. Given our nation's demographic shifts, with people of color becoming a majority population within the next 25 years, achieving the best possible health and health care for everyone in the United States requires addressing these inequities. It's time we work to transform our health system.
In order for these health system transformation efforts to be truly effective and representative of the communities they serve, more diverse voices need to join the conversation about improving the health system, making it truly meet the needs of marginalized communities.
One way Families USA is tackling the legacy of racism and the health disparities associated with it is through our Health Equity Initiative. To learn more, view the webpage describing our Health Equity Task Force for Delivery and Payment Transformation.