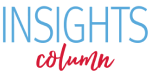 A Call to Action to Address Structural Racism and Health Inequities: Insights on Recent Acts of Police Violence
Families USA stands in solidarity with our fellow advocates and activists fighting for racial justice on the frontlines. The recent killings of Black individuals in America, including Breonna Taylor, George Floyd, Ahmaud Arbery, Tony McDade, and David McAtee, are stains on our nation perpetuated by racism–this country's most insidious virus.
We acknowledge that recent incidents of violence are not isolated incidents and do not exist in a vacuum. We stand with the families who have lost loved ones due to police brutality. We validate the feelings of anger, rage, sadness, and frustration felt by many who have been historically ignored and excluded. We affirm the lives of Black people, including Black women, Black queer and transgender people, Black people living with disabilities, and Black people who are undocumented. We reject the dehumanization of Black lives and we are committed to addressing the root causes of injustices, particularly injustices in health care.
Black communities have sustained generations of institutional racism and violence, and the trauma of recent murders are further compounded by a legacy of inequities within our health care system manifested by disparities in COVID-19 outcomes for Black, Latino, and indigenous communities. The roots of structural racism not only characterize Blacks' often racially-based encounters with law enforcement, but they strangle and obstruct their access to affordable, quality healthcare and financial security. Structural racism also plays a role in creating the community conditions that drive health and well-being outcomes. Furthermore, the lack of universal care, opposition to unlock the power of Medicaid, and inability to end high prescription drug costs are examples of structural violence – mechanisms that cause harm and prevent people from achieving good health.
Families USA is building a body of work to address these systemic issues. For example, the "The Fierce Urgency of Now," is the title of Families USA's new report on health inequities in the era of COVID-19. It is also a call to action for the administration, our elected leaders, and our neighbors across the country.
We demand that Congress, as it legislates on various dimensions of the nation's healthcare system, prioritizes the need to root out racism from the health care system, so that we can achieve greater health equity and for the system to work for all families, not only a few.