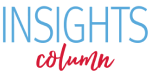 The 6th Circuit Court of the United States ruled today that the individual responsibility provision of the Affordable Care Act is constitutional.
In their decision, the court writes "We find that the minimum coverage provision is a valid exercise of legislative power by Congress under the Commerce Clause and therefore AFFIRM the decision of the district court."
The court found that the provision DOES regulate economic activity and "that Congress had a rational basis to believe has substantial effects on interstate commerce."
A panel of federal judges heard oral arguments earlier this month after the Thomas More Law Center appealed the decision by a district court that rejected the legal challenges to the Affordable Care Act.
For the full text of the opinion, you can click here.