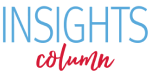 Living 14 hours away from home, I find myself nostalgic for my childhood days in Mississippi, particularly in the summertime. As we approach July, I often reflect on hanging out with friends and family while indulging in watermelon, homemade ice cream, and the best barbeque you've ever tasted. As much as I enjoyed summer get-togethers as a kid, I always noticed more of a twinkle in my parents' and grandparents' eyes than my own. As I got older, I began to understand why. The family reunions, 4th of July barbeques, and summer gatherings were not just "get-togethers" as I understood them. For older and elderly family members, they were times to reflect on memories that they cherished throughout their lives. My mom always says, "Having all the family together is special, and we must cherish those times. We must look out for one another." Many of the women in my family seem to have this same attitude; they care about the children, any financial hardships, and the health of each family member.
Often not perceived as table talk, health continues to be discussed more and more at my family's kitchen table. Many family members understand the importance of a healthy lifestyle and the importance of prevention and taking advantage of preventive services. Sadly, we frequently hear about elderly family members becoming sick; this may be true for your family as well. As we come together with our families for the 4th of July, family vacations, and family reunions, let's talk about the significance of our health.
In my family, I see many suffer from preventable diseases. Heart disease, high cholesterol, and prostate cancer are prevalent in my family. However, these diseases are often prolonged because many family members say they cannot afford to see a doctor every time they are sick. Now, thanks to the Affordable Care Act, Medicare beneficiaries can get free screenings for conditions such as cancer and diabetes, as well as free annual check-ups. I also must remind family members that new health insurance plans will cover many preventive services for free, meaning that you wouldn't have to pay a copayment or co-insurance or meet your deductible.
Again, this may not be typical family gathering talk. However, the more we talk to friends and family about how to remain healthy, the longer we can continue gathering for family celebrations. I ask others to join me in looking out for their family's health this summer and holiday season. Spread the word about benefits of the health reform law!
The government lists the free screenings and services available for Medicare beneficiaries on their healthcare website. You can learn more about what's covered here. You can also learn about the preventive benefits covered by insurance plans here.