Health Equity Academy in System Transformation Fellows Class of 2023
AJ Bostic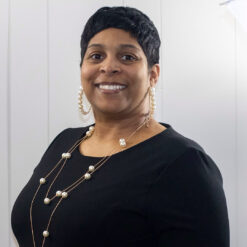 AJ Bostic was born and raised in St. Louis, Missouri. She has over 20 years of experience in the mental health field, advocacy, policy and grass-roots lobbying at the federal, state and local level. In solo private practice, supporting individuals and families through all pregnancy experiences and outcomes. AJ is a Licensed Professional Counselor certified and specializing in Perinatal Mental Health (PMH-C), a Certified Doula, Maternal Mental Health Consultant and Doula Educator/Trainer. AJ is actively involved in her community. She is an active member of Delta Sigma Theta Sorority, Inc.- St. Louis Alumnae Chapter. A volunteer and advocate for Maternal Mental Health with the Maternal Mental Health Leadership Alliance. A member of the MO Momnibus Steering Committee and policy workgroup. The Alliance Liaison for the Perinatal Mental Health Alliance for POC and a Board Member for the Postpartum Support International (PSI) MO Chapter. Serving as a member of Mom Congress.
Andrea Krotzer (she/her)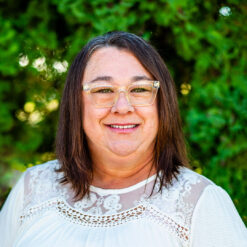 Andrea is the Vice President of Training and a Master CHW Trainer at Everyday Life. She has a strong passion for humanity and loves to see the success in others. She is a wife and mother of 4. Her passions include music, outdoor activities and seeing her children thrive. Andrea is also a NACHW CHW leader, APHA member and ally. She has a strong voice for rural disconnected communities, and those struggling with mental health. She loves being a CHW because she can help others find a way, their way and it gives her a sense of peace knowing she was there for someone in a way no one else was.
Averjill Rookwood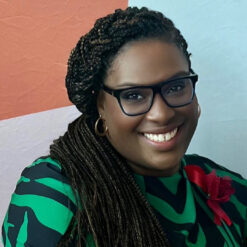 Averjill Rookwood is a doula and benefits strategist, merging over two decades of leadership experience in national hospital systems and Fortune 100 companies with a passion for fertility, birth, and postpartum doula care. Her private practice, The Corporate Doula, and joint venture, A&A Doula Consulting, are testament to her commitment to compassionate, culturally aware, and evidence-based care. Beyond her direct doula work, Averjill plays a pivotal role in improving maternal and infant health at the community level. She has participated in Medicaid doula program development and nurtured partnerships with and state and regional grant-funded doula initiatives. With her expertise in program assessment, policy development, and project implementation, Averjill assists health care facilities in their path towards earning a Doula Friendly™ Designation. Averjill regards her work as an honor and brings relentless drive to her endeavors, continually striving to elevate the standard of doula care.
Ben Barber (he/him)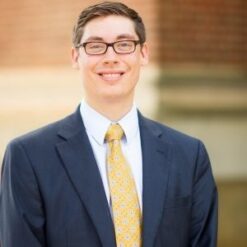 Ben Barber believes everyone should have equitable access to high-quality health care. His work reflects this mission. As Policy Director for Virginia Health Catalyst, he develops short- and long-term policy initiatives to improve health and advance equity in Virginia. As President-Elect of the Virginia Public Health Association, he manages multiple projects to strengthen public health practice, foster health equity, and promote sound public health policy. And as a public health professor, he teaches the next generation of public health professionals. Outside of work, Ben enjoys spending time with his wife, daughter, and dog. That, and a good book.
Brianna Hanson (she/her)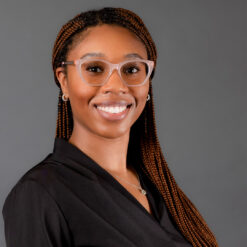 Brianna Hanson is a Program Officer at New Jersey Health Care Quality Institute with a passion for health equity. She works to galvanize and engage leaders, decision makers, and organizations to drive policies and programs that improve health care safety, quality, and accessibility. Prior to joining the Quality Institute, Brianna worked as an epidemiologist supporting New York State Wastewater Surveillance Network. She brings her experience in Access Management to her policy work as she regularly saw patients struggle with access and affordability in the emergency department. Brianna's experiences also include project management and literature reviews for OPEN Health, and quality control to ensure compliance in Continuing Medical Education. Brianna has long supported mission-focused organizations and previously worked in areas supporting survivors of human trafficking and those fighting hunger and poverty. Brianna earned a Master of Public Health, Health Systems and Policy, from Rutgers School of Public Health and a Bachelor of Science, Public Policy, at Rutgers University Edward J. Bloustein School of Planning and Public Policy.
Deanna Williams (she/her)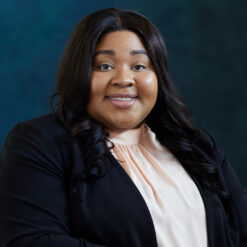 Deanna earned her B.S. in Psychology and minor in Sociology at Georgia Southern University. Following her passion to help others she began her career at the Department of Family of Children Services and later passed CMS training to become a certified Medicare counselor for the State of Georgia. Choosing to become an advocate for change Deanna joined Georgians For a Healthy Future. She shares a similar vision of a day in which all Georgians have access to affordable quality healthcare. Deanna is the Health Insurance Navigator with Georgians for a Healthy Future. GHF is a non-profit organization committed to advocating for a healthy future for all Georgians. In this role, she provided enrollment assistance and outreach throughout the state. Deanna uses her experience from working with community health workers and consumers to contribute to policy change. This is why she is committed to helping underserved communities to get covered and stay covered.
Eve Boyle (she/her)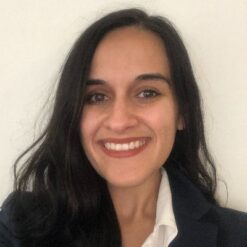 Eve Boyle received her Ph.D. in human paleobiology (biological anthropology) from The George Washington University in 2019. Dr. Boyle aims to engage in initiatives that advance equity & have global impact on the STEMM research, education, and policy ecosystems. She was a postdoctoral fellow at Howard University from 2019 to 2020 and served as an AAAS Science & Technology Policy Fellow at the National Science Foundation from 2020 to 2022. She returned to Howard in 2022 and is currently the Associate Director of Training and Engagement Strategy for the Centers of Excellence, which is a health equity initiative funded by the District of Columbia. The Centers of Excellence work to reduce health disparities and increase healthcare access across five priority areas: behavioral health, oral health, sickle cell disease, trauma and violence prevention, and women's health. In April 2023, Dr. Boyle spearheaded Howard's first ever commemoration of Black Maternal Health Week.
Holly Hsu (she/her)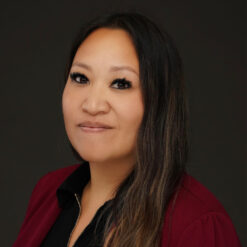 Holly Hsu is a dedicated professional with a deep commitment to serving vulnerable populations with a passion for social justice and a heart for helping others. Currently, Holly serves as an Associate Director of Housing at Homeless Prenatal Program. Holly's expertise lies in developing and implementing comprehensive programs that address the unique needs of this population. She works closely with her team to ensure that these women receive the necessary care, including access to safe housing, healthcare services, counseling, and life skills training. Her compassionate and empathetic approach has earned her the trust and respect of both clients and colleagues.Holly is a strong advocate for policy changes that address the root causes of homelessness and improve the lives of marginalized individuals. Through her work, Holly strives to empower homeless pregnant and postpartum women, helping them regain stability and build a brighter future for themselves and their children. Holly holds a bachelor's degree in psychology and hopes to pursue her Master's in the near future.
Hunter Nelson (she/her)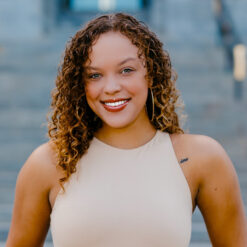 Hunter works as a Policy Analyst at the Colorado Children's Campaign. In this role, she assists in the management of coalitions, maintains relationships with key stakeholders, conducts relevant data collection and analysis, and coordinates policy advocacy strategies to advance the health and well-being of Colorado children and families. She is passionate about social justice, health and racial equity, and expanding access to care for underserved communities. Before coming to the Children's Campaign, Hunter served as the Volunteer and Data Specialist for Child Advocates – Denver CASA, interned with the Bell Policy Center, and worked as a research assistant at the University of Denver's Graduate School of Social Work. She has also worked with multiple organizations serving individuals and families experiencing homelessness across Metro Denver. She holds a Bachelor of Science in Anthropology from Arizona State University and a Master of Social Work degree from the University of Denver.
Jatesha "Jaye" Madden-Wilson (she/her)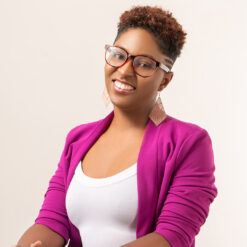 Jatesha "Jaye" Madden-Wilson is a multi-faceted Social Entrepreneur, Maternal Health Innovator and Published Author. Jaye has created big strides in advocacy as a public speaker and maternal health advocate in the state, national and international level with and for moms, women and birthing people across race, ethnicity, culture and language. She has created and contributed to strategic planning and implementation methods that have set precedence in Maternal Health Equity. In the last 5 years, Jaye has built an international presence for Melinated Moms by expanding her reach utilizing the virtual space during our most vulnerable period of COVID. She continues to utilize her vast network of organizations, governmental agencies, philanthropic and national partnerships to amplify the need for equity for women who look like her. Her proudest achievement is the ability to create a legacy through Melinated Moms with her 2 young daughters.
Lisa Brown (she/her)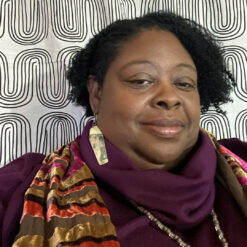 Lisa is Co-Founder and Deputy Executive Director of Birth Sisters of Charlottesville, a community-based doula organization and collective serving the Charlottesville, Virginia area. She currently serves on the Virginia State Doula Taskforce. She participated in the State Implementation Group for the progression of the Medicaid Doula Reimbursement in Virginia. She is part of MAPP2Health Leadership Council for the Blue Ridge Health District. Her local work includes collaborating to create Listening to the Living, a collective impact project on maternal health. This project included the Blue Ridge Health District, Birth Sisters of Charlottesville, and the Virginia State Title V Director as one of seven teams selected nationally by CityMatCH for the Alignment for Action Learning Collaborative funded by HRSA. The cooperative project team is charged with developing local action plans to address racial disparity in maternal health and birth outcomes. She advocates for accessible birth and postpartum care, with maternal mental health priorities rooted in reproductive justice. She advocates for safe respectful maternal healthcare. She is excited to be a part of this fellowship and to learn more about innovative approaches to impacting health equity policies.
Mahak Kalra (she/her)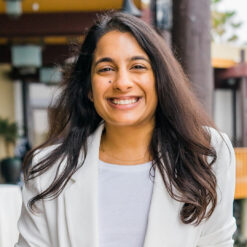 Mahak Kalra is the National Director of Policy for Centering Healthcare Institute (CHI). Mahak is responsible for developing and implementing CHI's policy strategy at the state and federal levels. Also, she will serve as an advisor, policy and budget analyst, advocate, and strategist who works with states, policymakers, practice sites, employers, payers, and other stakeholders to support the sustainability of the Centering model and anchor Centering as the emerging value-based payment model. Prior to joining CHI, Mahak served as a chief policy and advocacy officer for a statewide child advocacy organization that advanced a range of strategic child well-being policies at the local, state, and federal level. Additionally, she has over 10 years of experience in designing and executing advocacy campaigns, unifying stakeholders across the state to improve child well-being outcomes, and influencing key decision maker conversations, and lobbying.
Ranya Alboslani (she/her)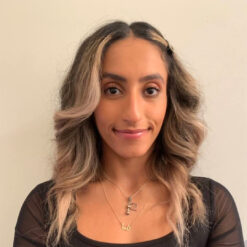 Ranya Alboslani is getting her Master's in Social Work at the University of Connecticut, previous to that she graduated with her undergrad with a major in Human Development and Family Science. Ranya has always been interested in human rights and advocating for her community. Coming from an immigrant family and living in a city populated by many immigrants, she understood the hardship of communication and the need for resources in her community. She has a background in program and planning for education initiatives at United Way of Northeastern CT, where she helped run a program for children whose literacy levels were underdeveloped. Ranya also has always been passionate about healthcare rights and has secured a position with the Universal Healthcare Foundation of CT this fall. She is excited to work with her colleagues on immigrant and maternal healthcare rights.
Robin Marty (she/her)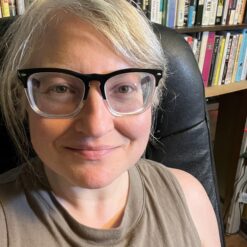 Robin Marty is the Director of Operations for the West Alabama Women's Center, a free and sliding-scale reproductive healthcare center in Tuscaloosa, Alabama. A former freelance reporter, she is also the author of the books "Handbook for a Post-Roe America," "The New Handbook for a Post-Roe America," and co-author of "The End of Roe v. Wade." Robin has been covering the state-based actions to limit reproductive health access since 2009, and her work is frequently published in Time Magazine, NBC, The Guardian, Politico and other news outlets. She is a regular contributor on Ali Veslhi on MSNBC.
Sara Barber (she/her)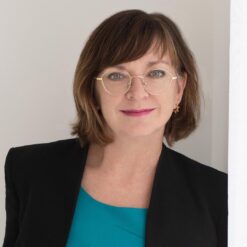 Sara Barber is the Executive Director of the South Carolina Coalition Against Domestic Violence and Sexual Assault (SCCADVASA) and has spent over two decades working in this field. She currently serves on the South Carolina Maternal Morbidity and Mortality Review Committee as the Domestic Violence Specialist and speaks to the critical needs of survivors on many other interdisciplinary committees. She chaired the Public Policy Committee of the National Network to End Domestic Violence (NNEDV) and currently serves on NNEDV's Board of Directors. She completed a master's degree in criminology and criminal justice at the University of South Carolina and has published research on the effects of increased supervision on offender program completion outcomes and collaborated on studies researching gender differences in client evaluation tools, the parenting attitudes of participants in a domestic violence intervention program, and the effectiveness of prevention and treatment of substance abuse for survivors.
Scott Stewart (he/him)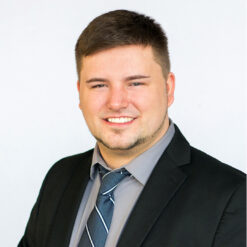 Scott Stewart is passionate and committed to advancing equitable solutions and fighting to eliminate systemic barriers to social issues. Scott has over a decade of experience working with nonprofits and social issues focused on health and wellness, civic engagement, entrepreneurship, sexual violence, etc. Scott currently serves as the Director of Strategic Initiatives for Honor Community Health, a nonprofit health center in Oakland County, MI, and as a consultant for the School-Community Health Alliance of Michigan, focused on advancing policies supporting children's health. Scott dedicates his time to a variety of causes, including as Chairperson for Break Away, on the Board of Directors for Avalon Healing Center and Michigan Nonprofit Association, and as an elected member of the Pontiac Charter Revision Commission. Scott was recently recognized as one of Oakland County's 40 Under 40 due to his commitment to improving his local community.
Stephanie Aristide (she/her)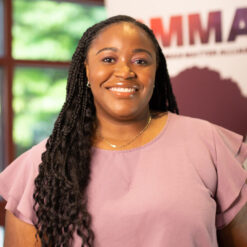 Stephanie received her Master of Public Health with a concentration in Maternal and Child Health from Florida International University. She has experience working with the National MCH Workforce Development Center as a Title V intern and a Fellow with the Association of State Public Health Nutritionists (ASPHN) program completing public health research, program planning, and data collection. Stephanie's professional goals are to implement sustainable changes within health policy to improve quality care within the healthcare system and women's reproductive health. Stephanie the Policy & Advocacy Associate with Black Mamas Matter Alliance. In her role she supports BMMA's current policy and advocacy portfolio with a focus on the state of Georgia and other southeastern state stakeholders including partner engagement. She tracks state legislation, and industry policies related to Black Maternal Health, assist with the coordination of programmatic activities such as the Black Maternal Health Week Campaign (BMHW), and the Black Maternal Health Conference and Training Institute (BMHC).
T.J. Clarke (he/him)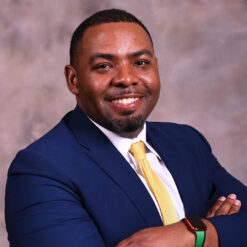 T.J. Clarke II, MBA, is the Executive Director at The Connecticut Oral Health Initiative, Inc., (COHI). T.J. has over twenty years of experience as a public servant and nonprofit leader and has distinguished himself as a nationally recognized leader with a strong background in public health, legislative advocacy, public policy, community engagement, and government relations. COHI is a statewide policy and advocacy organization that dedicates its time solely to strengthening and safeguarding equitable access to quality, affordable and equitable oral health services for all Connecticut residents. He earned a Master's Degree in Business Administration and a certificate in Public Leadership from the University of San Francisco. T.J. is a member of Kappa Alpha Psi Fraternity, Inc., NAACP, and serves on the board of directors for the New England Rural Health Association, Urban Community Alliance, Upper Albany Main Street and The Citadel of Love, Inc.
Taylor Givens-Dunn (she/her)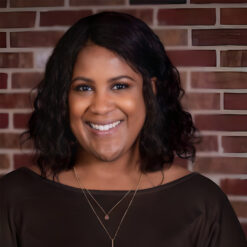 Taylor is a social worker, a policy advocate, an experienced antiracist strategist, and a yoga teacher. She ardently believes that justice, repair, and accountability are fundamental to our deepest works of transformation. She's built a career rooted in community engagement, legislative advocacy, social change, and embodiment. Taylor has a wealth of experience in care-centered approaches and healing modalities. While her work has been in child welfare, juvenile justice, and reproductive justice, the passion that has driven that work is advancing a holistic framework towards justice and collective healing. More than ever, she shamelessly allows herself to rest, to take care of herself, and to feel the expansiveness of all the feels.
Tee Joseph (they/them)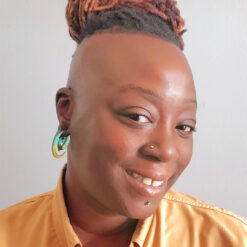 Tee identifies as non-binary, originally from the United Kingdom, they moved to NY at 16 and have been a resident of South Carolina since 2005. They are a former county Paramedic, an entrepreneur, a certified CHW, Center for Community Health Alignment Ambassador, diversity & inclusion facilitator, founder of a non-profit, community advocate and Life Coach. Their non-profit organization Transgender Awareness Alliance focuses on providing aid, resources and advocacy for the transgender community. Their continued focus is to champion the right of the marginalized, to freedom of expression, and the right to live their life, their way without harming others.
Vanessa Zapata (she/her)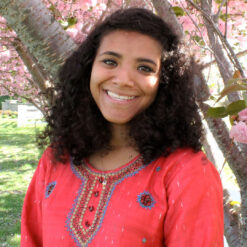 Vanessa is a staff attorney at the Tennessee Justice Center and the incoming Director of Health Policy and Equity. Vanessa's public benefits practice is focused on anti-hunger and healthcare. In her current role she provides direct legal services to individual Tennesseans. She also supports TJC's impact litigation and advocacy work to make system wide changes across the state. Vanessa also helps to maintain and develop TJC's casework management system. Vanessa has a B.A. from Mount Holyoke College and a J.D. from Vanderbilt University Law School.