Fourth Class of Fellows Graduates from the National Academy for Health Equity in System Transformation
Ruqayya Ahmad
Ruqayya Ahmad (she/her) is a Peter Harbage Policy Fellow with the California Pan-Ethnic Health Network, where she works primarily on behavioral and oral health equity issues to expand access to and quality of care for BIPOC communities. Growing up, she witnessed firsthand the challenges within the health care safety net, and understands the significance of reimagining our healthcare systems to ensure they work better for marginalized communities. Before joining CPEHN, Ruqayya worked at the federal level with then-Senator Kamala Harris' office to resolve constituents' issues with various federal agencies.
She also has experience at the local level, working with the Los Angeles County Department of Public Health, where she was responsible for a data-intensive project contributing to the County's Vision Zero initiative to reduce the number of traffic-related deaths to zero by 2035. She holds a Master of Public Policy from the Ford School of Public Policy at the University of Michigan, and a B.A. in International Studies from the University of California, Irvine.
Twitter: @ruqayyya
Amani Echols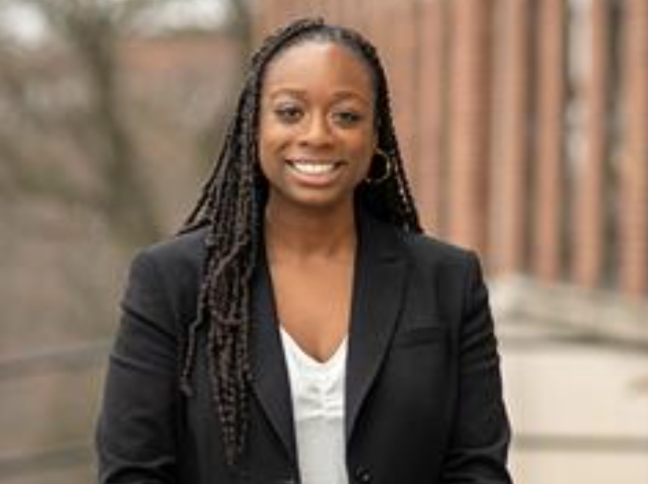 Amani Echols (She/Her) is the Behavioral Health Policy Fellow on the Health Systems Transformation Team at the Association of Maternal & Child Health Programs. There, Amani builds capacity for Title V leaders and their state and local partners to advance policy that supports people's mental health and substance use disorder needs during the perinatal period. Amani recently completed her Master of Public Health in Health Management and Policy from the University of Michigan. Amani has over six years of maternal and child health experience, predominately in her home state of Michigan. Within her work, Amani incorporates reproductive justice, human rights, and targeted universalism principles into health systems and policy reforms to equitably allocate resources vital to health and redress inequities. Outside work, Amani completed a pregnancy loss and abortion doula training and currently volunteers as a Case Manager at the DC Abortion Fund.

LinkedIn: https://www.linkedin.com/in/amaniechols/
Danielle Kilchenstein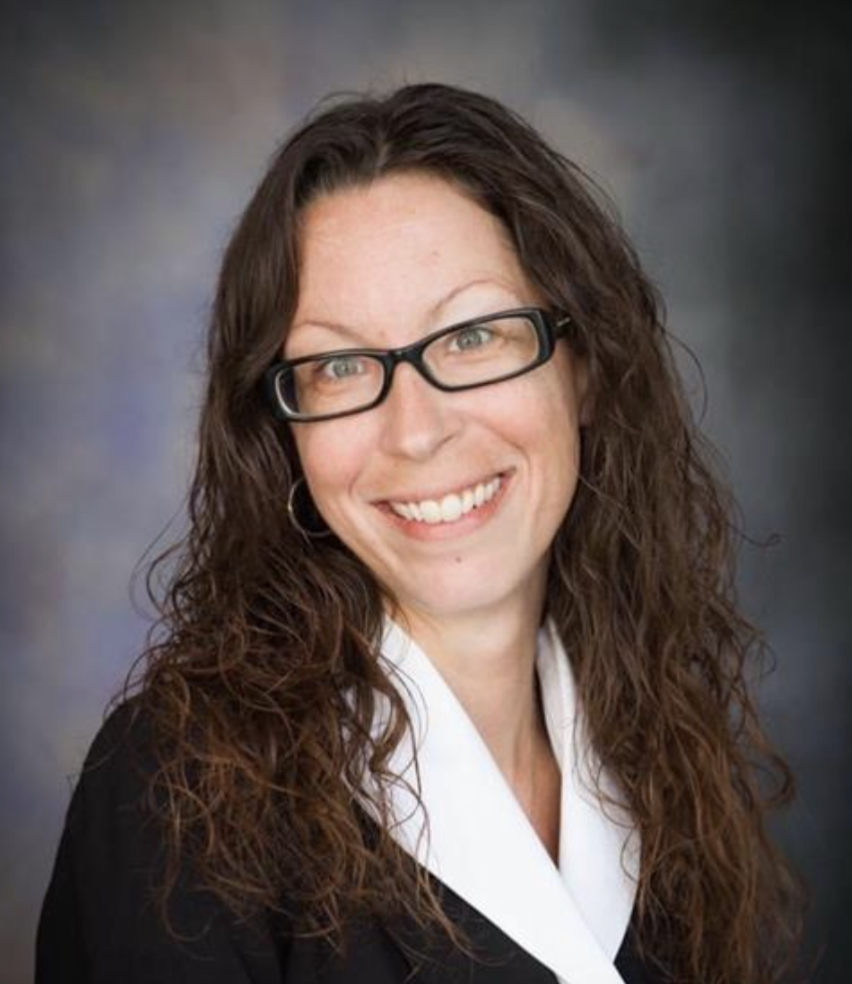 Dr. Danielle Kilchenstein (she, her) is the Executive Director of Government Relations for Inland Southern California United Way. With a focus on local and statewide policy and advocacy, Dr. Kilchenstein utilizes her passion for health justice to eliminate disparities for marginalized communities. Her work aims to improve health, housing, education, and financial stability outcomes through policy and system change. Dr. Kilchenstein has experience with health advocacy organizations including United Way and the American Academy of Pediatrics and is a Board member for the Children's Health Initiative and Maternal Health Network. Dr. Kilchenstein earned her Master's degree in Public Policy from Duquesne University and her Doctorate in Public Health from Loma Linda University. Dr. Kilchenstein's research examined the impact of the Affordable Care Act on equitable coverage and access to care and was published in the Journal of Diversity and Equality in Health and Care and the Cureus Journal of Medical Science.

Twitter: @dkilchenstein (personal); @InlandSoCalUW (work)
Larry Woodard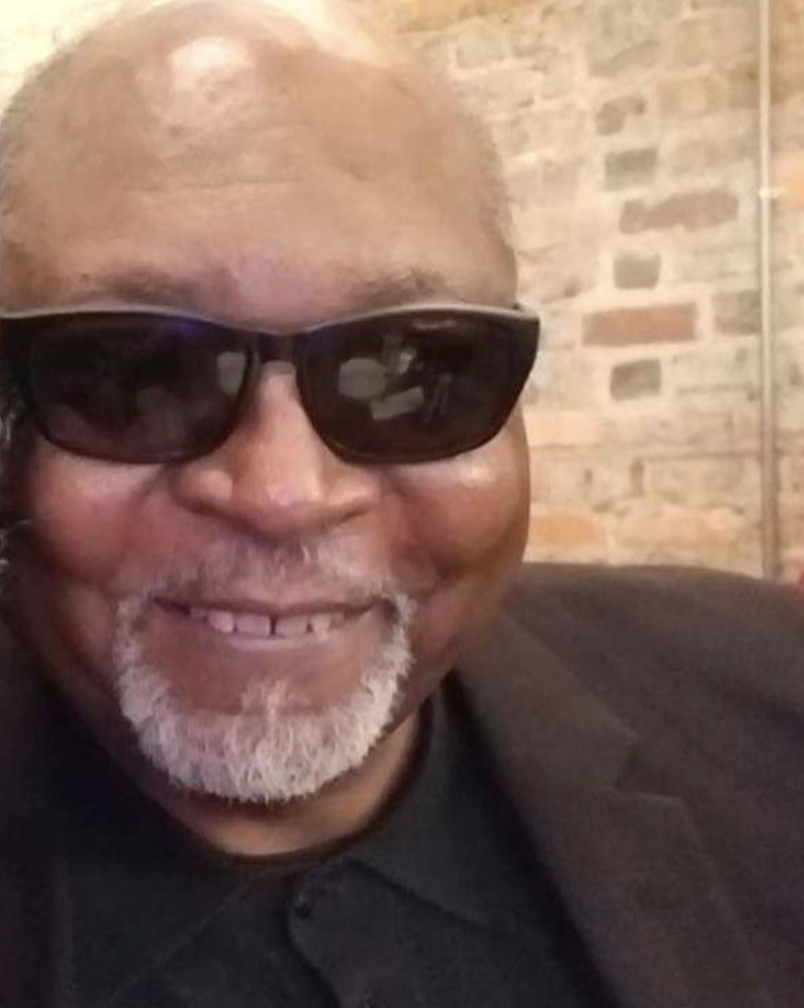 Larry Woodard lives in Raleigh, N.C… he has been visually impaired for 15 years, diagnosed with glaucoma, and blind/hard of hearing for the last eight years. During that time, he actively participated in many training and educational programs involving vision loss, advocacy, and inequity. His recent vision loss profoundly impacted his development and interests and influenced his decision to advocate for others in similar situations. Due to his experiences with visual impairment, he has prioritized learning and sharing that which may help others who are visually impaired or not through advocacy, education, community outreach, and research. His goal is to improve those who are visually impaired/blind progress with a better quality of life.
Currently, he serves as the Vice President of the Wake County Council of the Blind and served on the Board of Directors of the N.C. affiliate of the American Council of the Blind. Mr. Woodard regularly presents vision loss adjustment to Duke University Medical School students, faculty, and physicians. He completed the Prevent Blindness Advocacy program and has presented at various conferences, WHO, state and federal legislators, summits, and other venues. Mr. Woodard holds a B.S. degree from Elizabeth City State University M.A. in clinical psychology at North Carolina Central University with a research interest in adventitious blindness and its psychosocial impact on African Americans' progression and social adjustment. The Masters's in Health Services Administration from Central Michigan University, Graduate certificate in genetics studies from Stanford University. He has worked as Director of Education and training at the North Carolina Governor's Institute; there, he created a college mentorship program for students studying behavioral health that was recognized as a best innovative program by the Annapolis Coalition and Harvard University. Mr. Woodard also worked as a Senior Regional trainer, NCDHHS, and District Administrator for Durham County Courts.
Rebecca Desir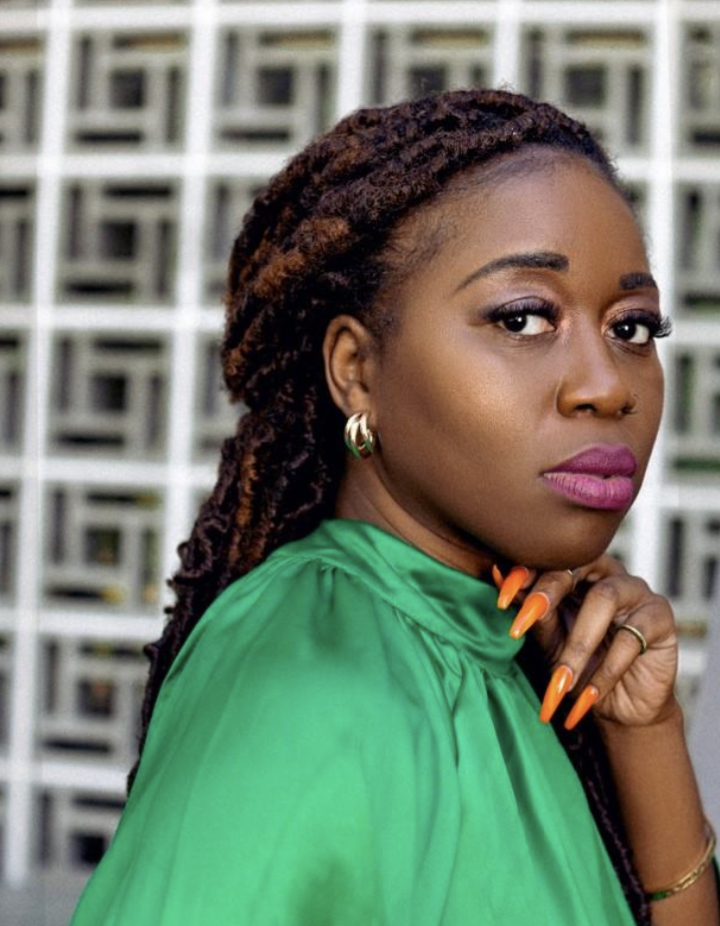 Rebecca Desir, MPH is a native of Ft Lauderdale Florida, born to Haitian immigrants. In 2013, she graduated with her bachelor's degree in Exercise Science + Health Promotion from Florida Atlantic University. She later graduated with her master's degree in Public Health from Florida International University. She currently works as a Program Manager for one of the largest faith-based health systems in the nation. Her passion for addressing health equity in Black communities led her to starting her own nonprofit organization, Black Health Commission (@BlackHealthCommission). She serves as a board member for The LGBTQ+ Center Orlando. In her free time, she enjoys photography, attending music concerts/festivals, and hosting game nights at her home.

Instagram: @BlackHealthCommission
LinkedIn: https://www.linkedin.com/in/rebeccadesir/
Rachel Stuhler Sarnowski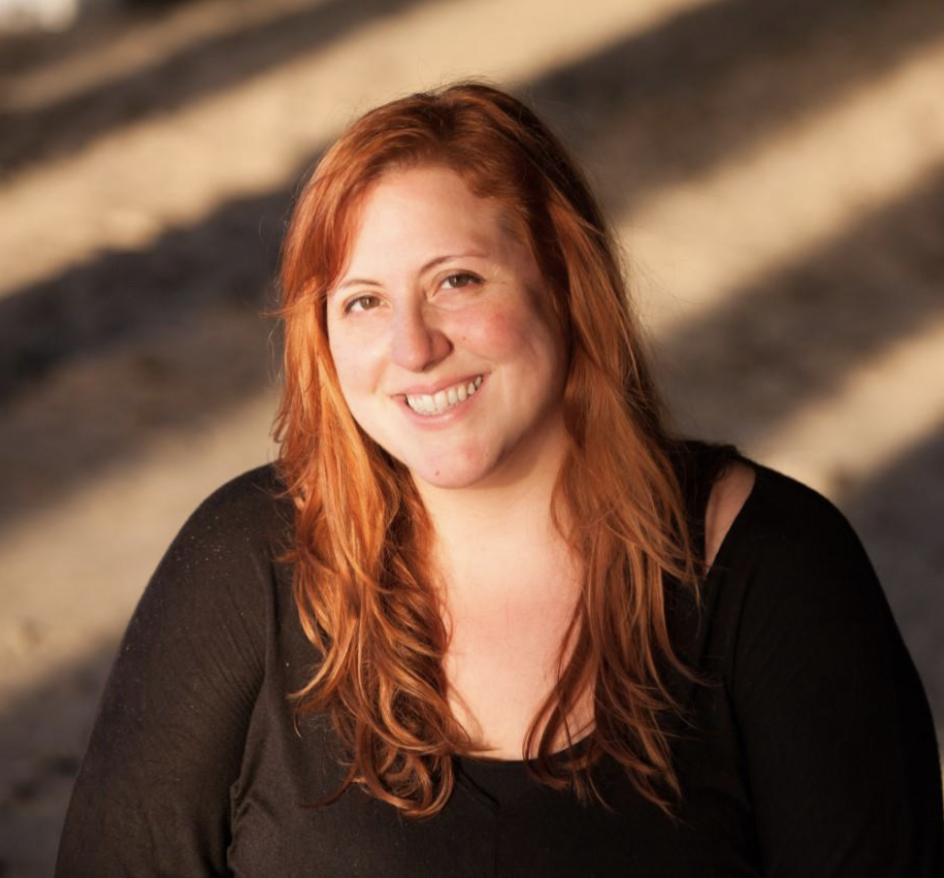 Rachel Stuhler Sarnowski is the writer of more than a dozen original television movies and author of the novel "Absolutely True Lies" from Simon & Schuster/Touchstone. Her byline has appeared in publications from Cosmopolitan to Newsweek to Gannett Newspapers. Rachel is a fierce advocate for maternal health and health equity, lobbying Congress and state legislatures, as well as working directly with hospital systems to improve the quality of care. Rachel currently lives in Minnesota with her husband and two young sons.
Twitter, Instagram, TikTok: @rachelstuhler
Erica Li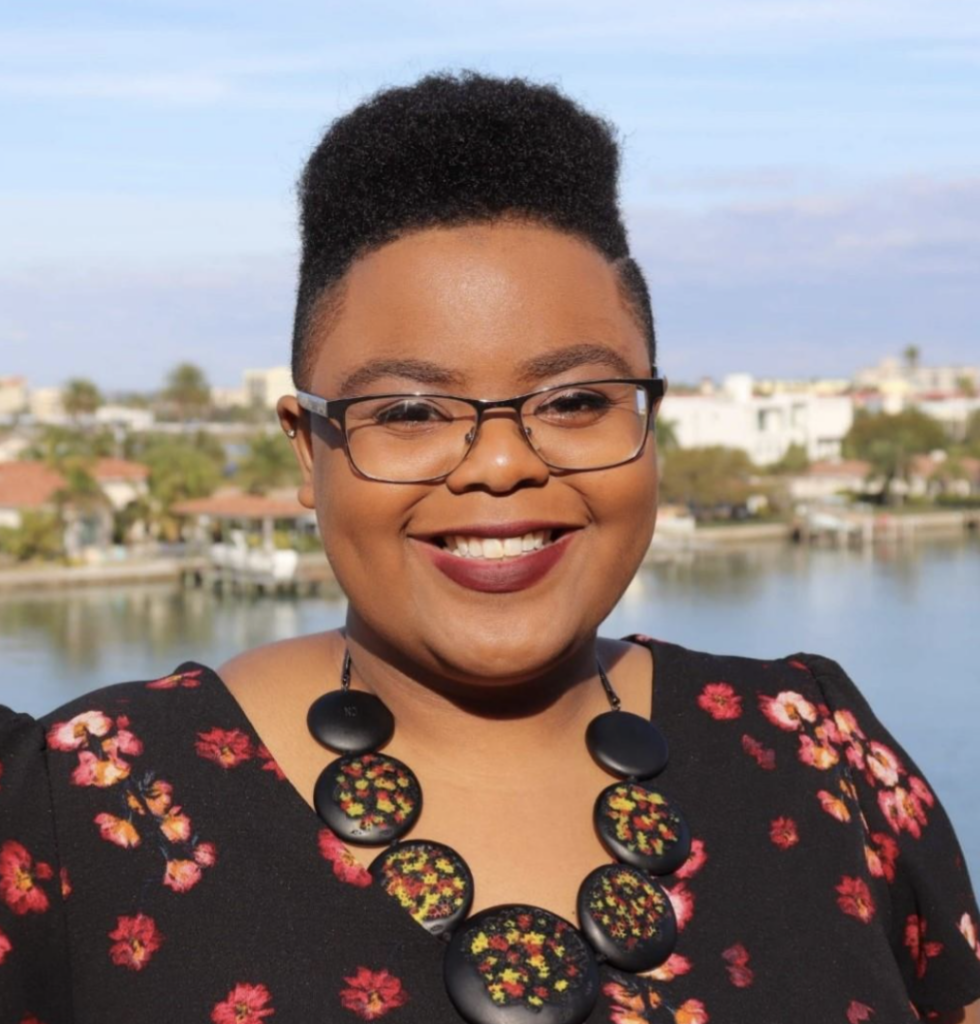 Erica Monet Li is a Public Health Professional who specializes in Social, Behavioral and Health Education Sciences with a concentration in Health Equity. Her passions align at the intersection of society and health improvement. She works to mobilize communities and create strategic partnerships for innovative solutions to our nation's most complex public health and equity issues. Li currently serves as the Equity Operations Manager at the Tampa Bay Healthcare Collaborative, an organization that fosters community collaborations for helping the underserved. She brings skills of leadership, community development and education, research and program planning to oversee the daily operations of several of the collaborative's programs.
Li's previous work included capacity building for collaborative health efforts in Atlanta, Georgia, along with conducting a community needs assessment to address barriers linking at-risk clients to HIV treatment services and wraparound care. Li also served to evaluate the effects of public housing programs on the well-being of low-income families in Atlanta, Georgia. Li received her Master's in Public Health from Emory University in Atlanta, Georgia and her Bachelor's Degree in Health Sciences with minors in Wellness and Sociology from the University of Missouri, Columbia.
LinkedIn: https://www.linkedin.com/in/erica-monet-li-braham-mph-ches-%E2%93%A1-314425125/
Melissa McKnight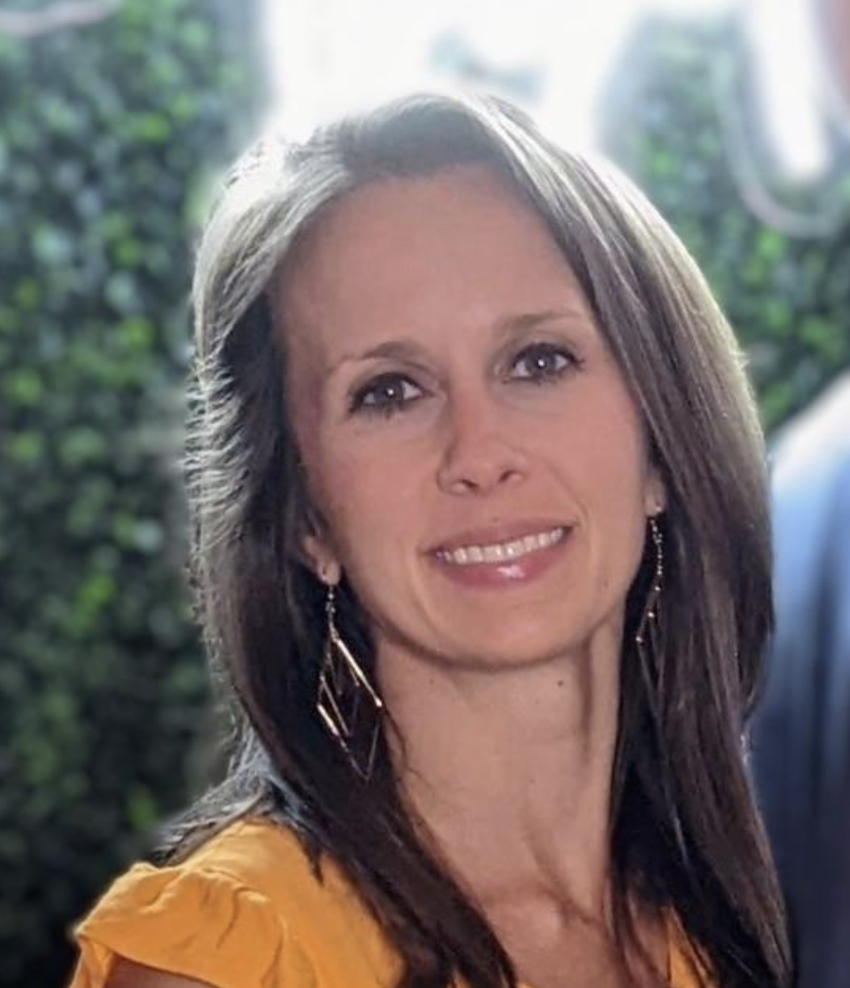 Melissa McKnight has over a decade of experience in public health service. She is currently the Senior Program Administrator of the Mobile County Health Department Health Equity Office, established to address health disparities in Mobile County, Alabama. Throughout her career, Melissa has served her community in various capacities aimed at improving the health of all using a health equity framework. She is passionate about community-based participatory research, following the motto of "…serving with and through, not to and for."
Melissa completed a Master of Public Health degree from the University of Georgia's College of Public Health with a focus on Health Promotion and Behavior in 2011 and a Bachelor of Science in Biology from the University of Georgia's Franklin College of Arts and Sciences in 2009. In her free time, Melissa enjoys hiking, gardening, and traveling as much as possible with her husband, Chris.
Amy Litzinger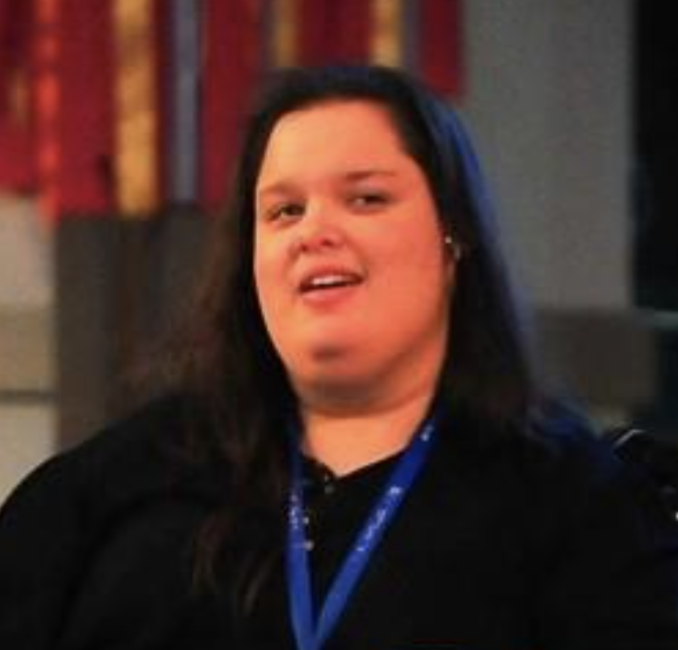 Amy Litzinger is with Texas Parent to Parent, a Texas non-profit serving families of people with disabilities or health care needs. Amy helps people and their families to navigate disability issues in order to thrive in their communities, connect with policymakers at state agencies, be appointed to advisory councils, meet state Legislators serving on key committees and turn bill ideas into legislation, and become advocacy leaders in their communities. Amy also assists medical professionals to learn to advocate and testify in the Texas Capitol. Amy has a governor-appointment to the Continuing Advisory Council at Texas Education Agency, and an appointment from HHSC to the IDD System Redesign Advisory Committee. She serves on both committees as ViceChair. Having a disability from birth, Amy is a self-advocate who majored in Political Science and English and earned a Masters in Theological Studies. Amy is a DanceAbility dance instructor and dances with a mixed-ability dance troupe called Body ShiftCollective.
Facebook: https://www.facebook.com/prismacolorworld,https://www.facebook.com/Dear-Ableism-100251112077702
Tomeka Isaac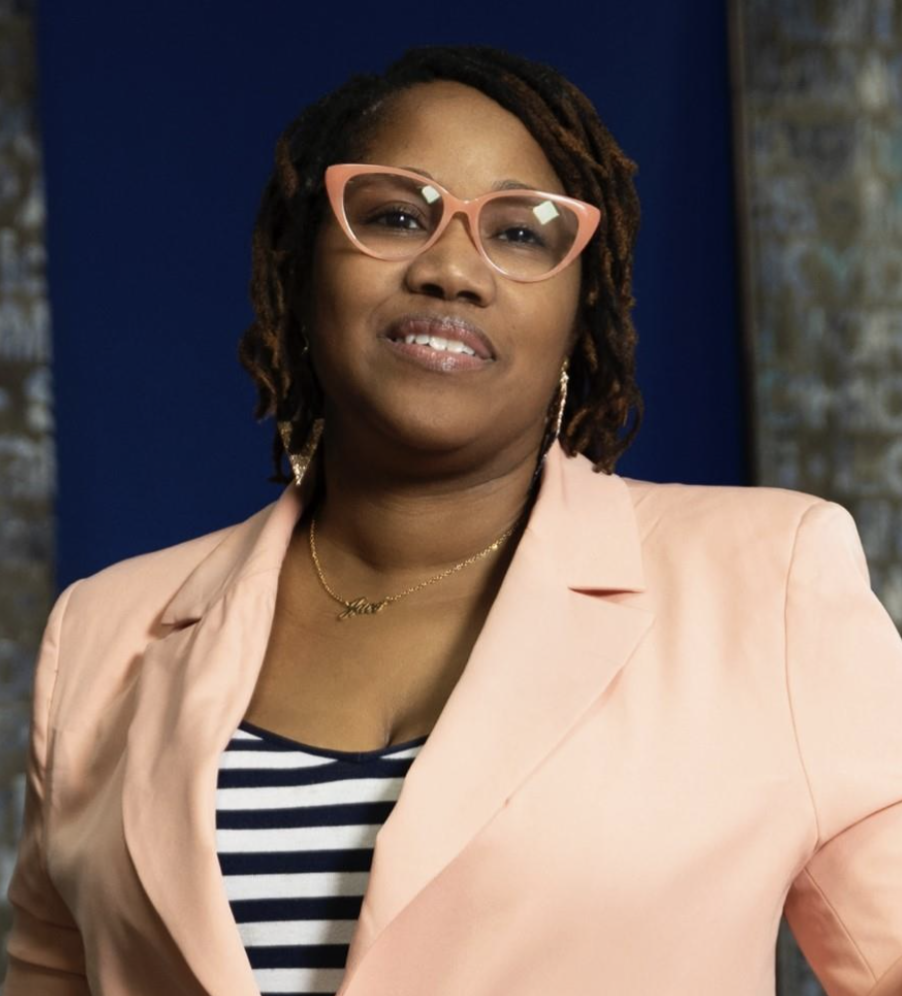 Tomeka Isaac is a leading voice for reproductive empowerment, working to eliminate racial disparities in pregnancy care, and advocating for health equity for all. Like most in this space, a life-altering past experience called her to this work.Just one month before her son Jace was due. Her and her husband were faced with tragic news that Jace had no fetal heartbeat. While processing that shock, Tomeka's life was also at severe risk due to complications of H.E.L.L.P Syndrome (Hemolysis Elevated Liver Enzymes Low Platelets). It was later uncovered after Jace's death and Tomeka's diagnosis that they both could have been easily prevented by routine urine samples that were not provided during her pregnancy. Losing Jace caused Tomeka and Brandon to re-examine the facts of their medical diagnoses to see what happened, what needed to change, and what could be done to prevent this from happening to anyone else.
Jace's Journey: Facebook, Instagram, Website
Personal: Facebook, Instagram, LinkedIn
Quete Capuia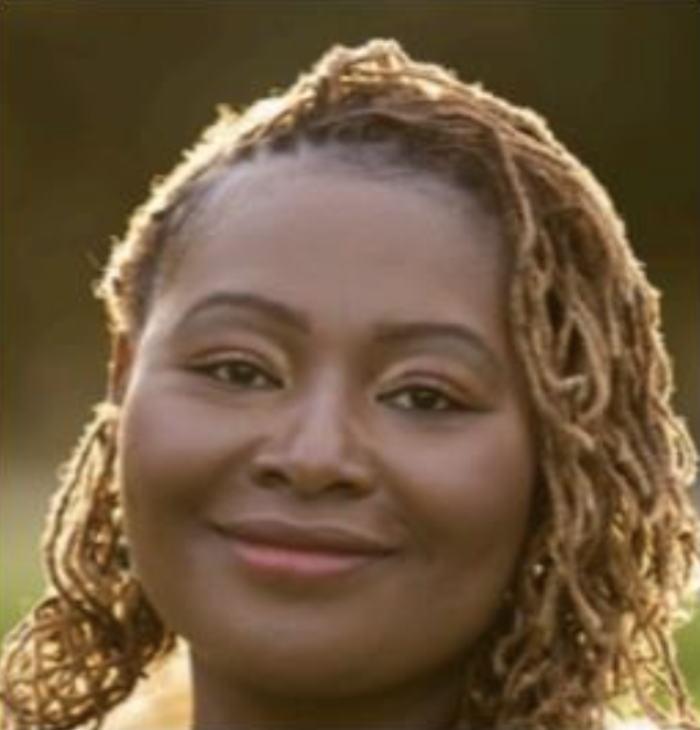 My name is Quete Capuia. I am a Prevention and Health Program (PHP) Specialist. I work with communities to promote the welfare of the communities in need. After 12 years of working with at-risk youth and adults as a coordinator/navigator working in various topics, I transitioned to Multnomah County's Chairs office, where I worked closely with policy advisors, the Chair and other head Departmental leaders throughout the county. My position with the Chair gave me an incredible window from which to view the health and humanitarian challenges facing people around the African American/African Immigrant community at the policy level. Crossing over to Community & Adolescent Health Chronic Disease Prevention & Health Promotion Multnomah County Public Health as a Program Specialist and working collaboratively amongst public health and community non-healthcare sectors to enhance systems to produce better PHP outcomes to address the root causes and chronic disease disparities among the community.
Angelina Spicer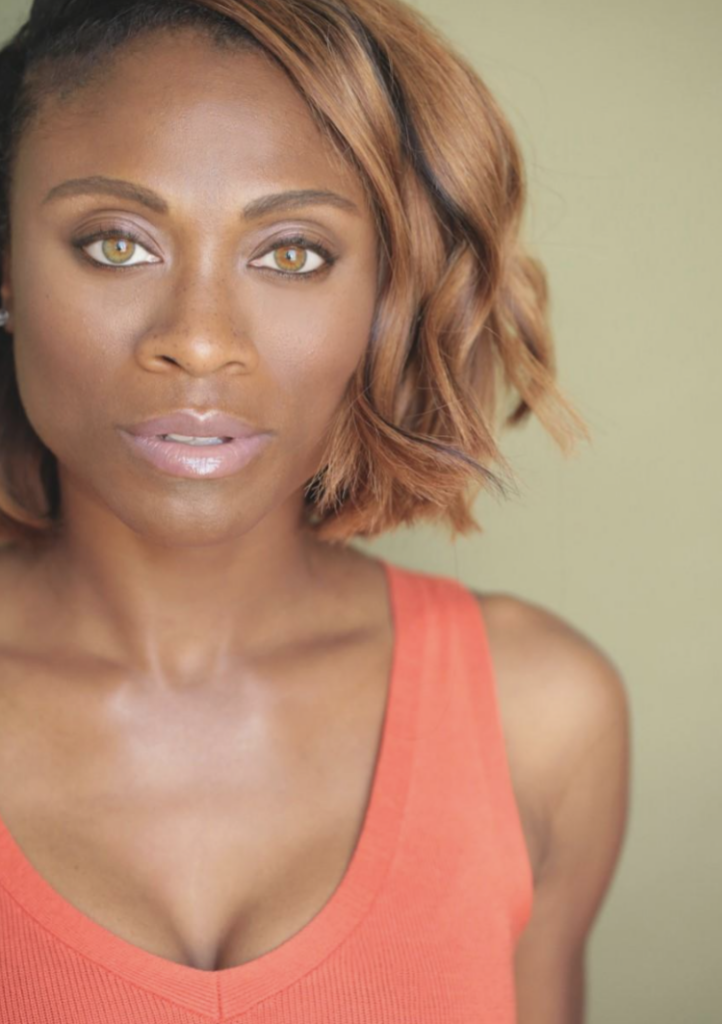 Angelina Spicer is a stand-up comedian, actress, and accidental activist. A cum-laude graduate of Howard University, Spicer has smartly delved deep for comedy that's authentic. With more than 650,000 followers on social media, Spicer's original content garnered a staggering 100 million views in more than 45 countries and has been tweeted by Taraji P. Henson, Shonda Rhimes, and Taylor Swift. Her viral success catapulted her career from phone screens to the silver screen when she became a regular performer on both Jimmy Kimmel Live and The Conan O'Brien show.
Angelina became an outspoken advocate for maternal mental health after her diagnosis and hospitalization of postpartum depression (PPD). Not only is Spicer using her voice in comedy clubs across the country, but she is also working with lawmakers in California and on Capitol Hill to implement legislation to support early motherhood. In 2019 Angelina was honored by then-Senator Kamala Harris for her work in CA for Black Maternal Health Week. Most recently Angelina was a distinguished panelist at the opening of Hillary Clinton's global embassy for women –Vital Voices and currently serves on the board of directors for March for Moms. Spicer has worked with some of the world's most trusted healthcare institutions like Cedars Sinai Hospital, Mental Health America, and the World Health Organization and has been featured in USA Today, NPR, and was among Essence Magazine's Woke 100.
LinkedIn: https://www.linkedin.com/in/angelinaspicer
Instagram: @AngelinaSpicer
TikTok: @FunnyAngelinaSpicer
AJ Bostic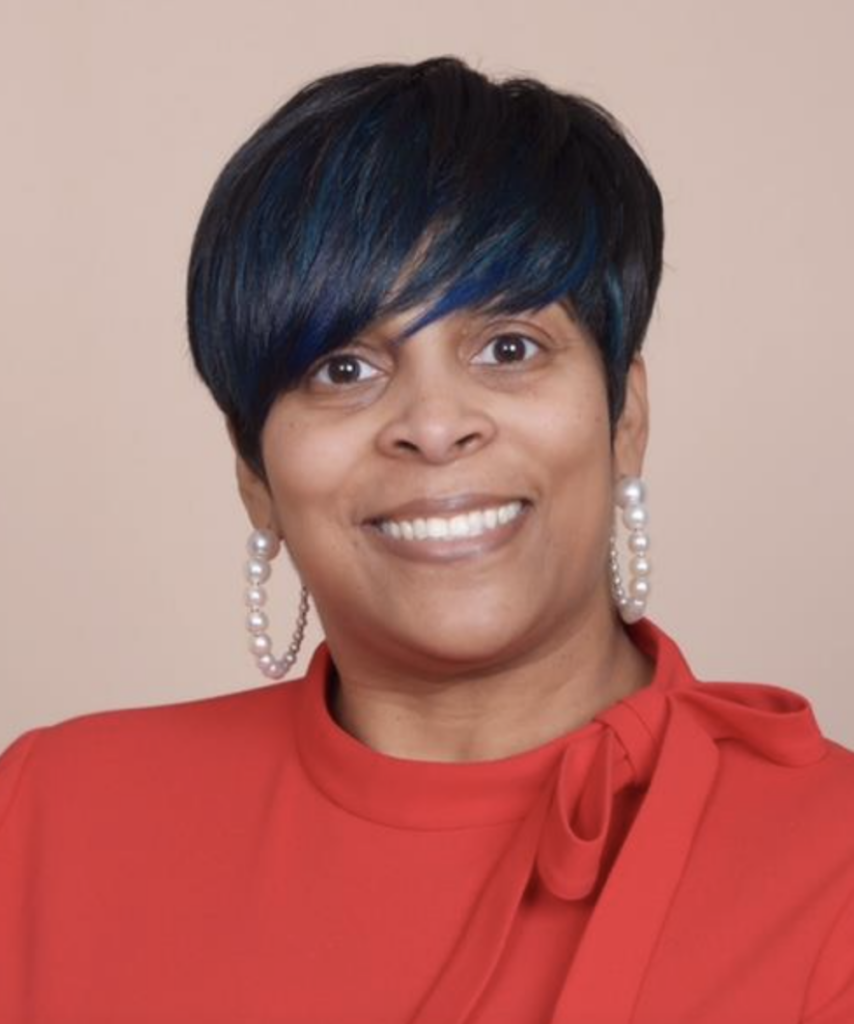 AJ Bostic was born and raised in St. Louis, Missouri. She earned a Master of Arts degree in Clinical Psychology from The Illinois School of Professional Psychology and a Bachelor of Arts in Psychology from Alabama A&M University in Normal, Alabama. AJ is an active member of Delta Sigma Theta Sorority, Inc.-St. Louis Alumnae Chapter.
AJ is a Licensed Professional Counselor specializing in Perinatal Mental Health (PMH-C) and a Certified Postpartum and Infant Care Doula in St. Louis, Missouri. She is the owner of The Healing Space, LLC and The Healing Womb Program, a solo private practice. AJ proudly supports individuals and families through pregnancy, postpartum, post-loss, parenting after loss, and parenting via outpatient behavioral health services. She has over 20 years in the mental health field, advocacy, policy and grass-roots lobbying work on both the local and state levels.
Social Media: @thehealingspacestl and @thehealingwombstl
Yuliya Labko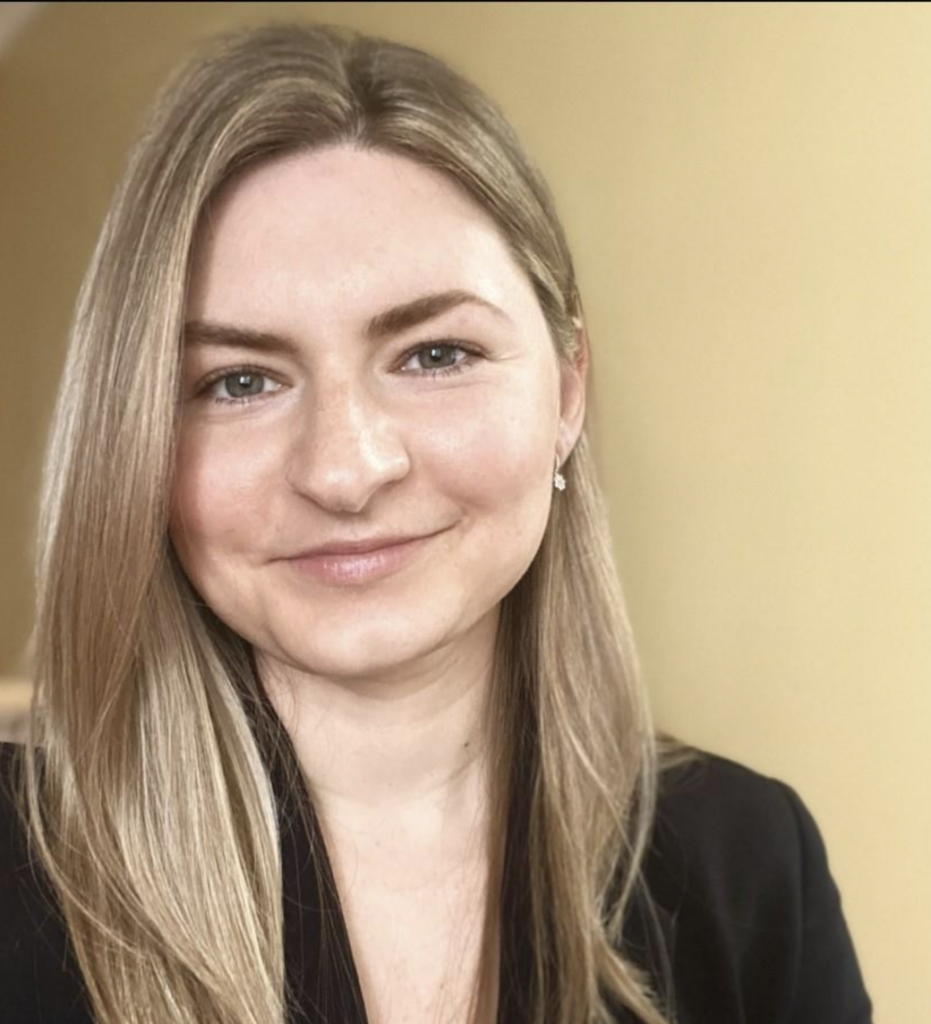 Yuliya Labkois the Policy and Advocacy Director at March for Moms, a non-profit organization focused on addressing the maternal health crisis and ensuring all families are able to grow with dignity. Yuliya is passionate about health advocacy, addressing disparities in maternal morbidity and mortality, and the advancement of midwives. Yuliya organizes advocacy campaigns and congressional briefings, provides training to constituents, and collaborates with congressional offices and industry partners to advance the policy agenda. In 2019, she was named the Johnson & Johnson One Young World Scholar and led a team to create the March for Moms Becoming an Effective Advocate Toolkit. She currently works as a Certified Nurse Midwife at Abington-Jefferson Health outside of Philadelphia, PA. Yuliya holds a Bachelor's degree in Biology from Rider University as well as a Bachelor's and Master's of Nursing degrees from Johns Hopkins University and a Post-Master's Certificate in Midwifery from Shenandoah University.
LinkedIn: https://www.linkedin.com/in/yuliya-labko-25197b65
Melissa Williams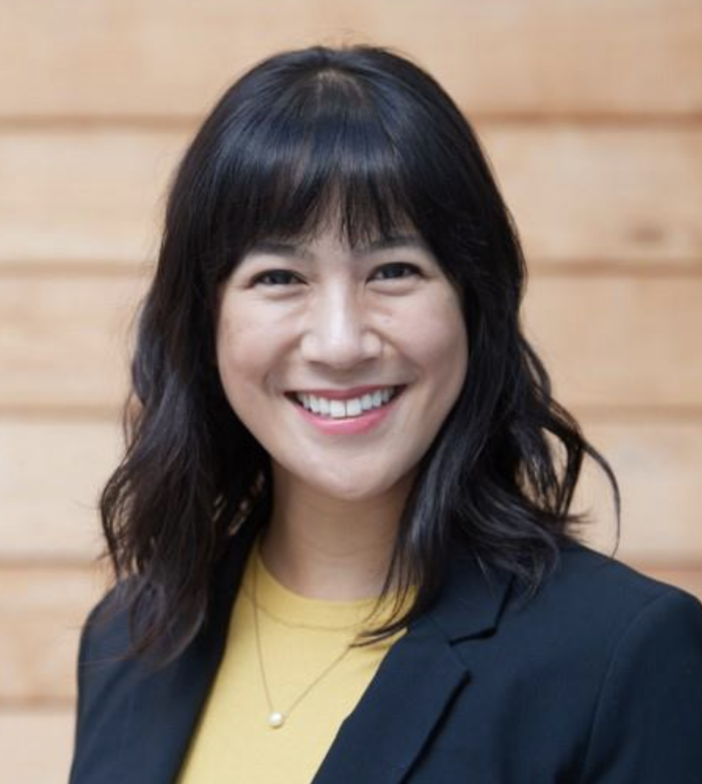 Melissa Williams is a passionate patient and public health advocate who is dedicated to championing patients and caregivers, especially those who come from limited-resourced communities. Melissa is the Director of Grassroots Advocacy and Partnerships and co-chair of the Health Equity Affinity Group at National Patient Advocate Foundation (NPAF) where she oversees the volunteer program and leads all grassroots advocacy initiatives that advance the organization's policy goals. Melissa's contribution to NPAF began as a volunteer a decade ago while she was the lead assessor reviewing health and wellness programs for Job Corps. Impassioned by NPAF's mission and her previous experience working directly with patients in both emergency, primarycare, and community health settings, she formally joined NPAF in 2015. Melissa earned a Master of Public Health degree in health management and policy from Eastern Virginia Medical School and a Bachelor of Science in biology from the College of William & Mary.
Twitter: @by_MLW
Whitney Smith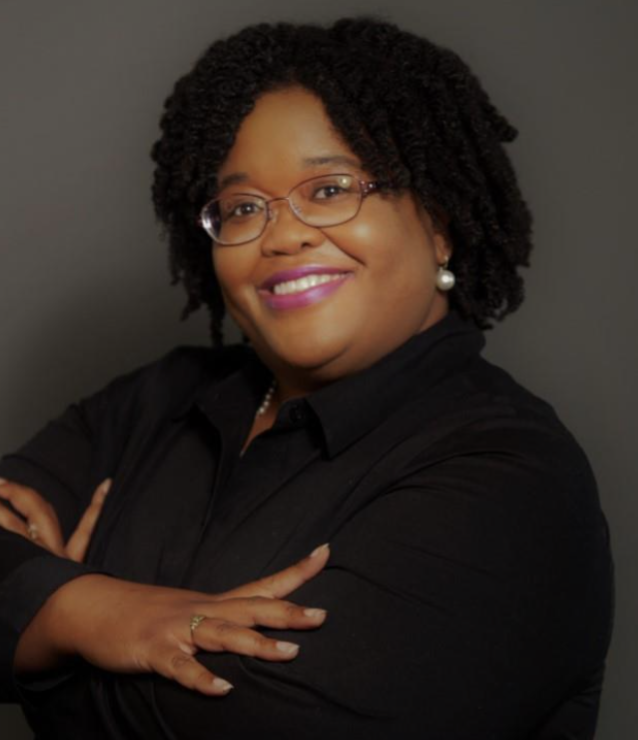 Whitney L. Smith, CCHW, CLC, is the Communication and Outreach Coordinator for Indiana Family Health Council, a Title X funder in Indiana. She has professional experience as a journalist, having earned a Bachelor of Arts degree in Journalism from Alabama State University. After leaving the newspaper industry, Smith pursued a career in nonprofits focusing on reproductive and maternal/child health. She is passionate about breastfeeding and has been a certified lactation counselor since 2018. In addition, Whitney serves as the president of the Indiana Black Breastfeeding Coalition, a 501(c)(3) dedicated to supporting Black families along their breastfeeding journey.
Hannah Lee Francis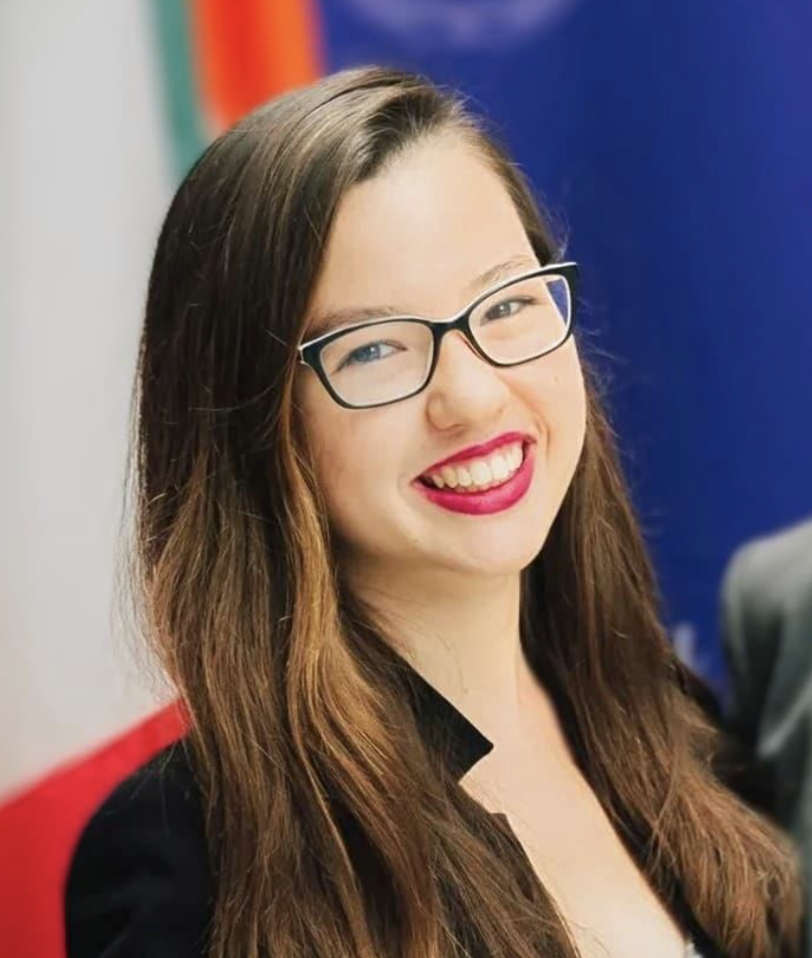 Hannah Lee Francis (she/her) is the Program Coordinator at DC Action. At DC Action, Hannah supports the Under3 DC Coalition, a coalition that advocates for full funding and implementation of the Birth to 3 Act in DC. Hannah also advocates for health policies and programs that increase potential health outcomes among youth by supporting and expanding DC Action's health portfolio by evaluating the effectiveness of programs such as WIC and SNAP within the city. She previously served the District's children and the people who support them at the Capital Area Food Bank where she managed the youth-focused direct service food access programs for the DC metropolitan area. Hannah has her (BS) in Public Health from American University and is working towards her Master of Science in Public Health from the Johns Hopkins Bloomberg School of Public Health.
LinkedIn: https://www.linkedin.com/in/hannah-francis-29156623b/
Shannon Lijewski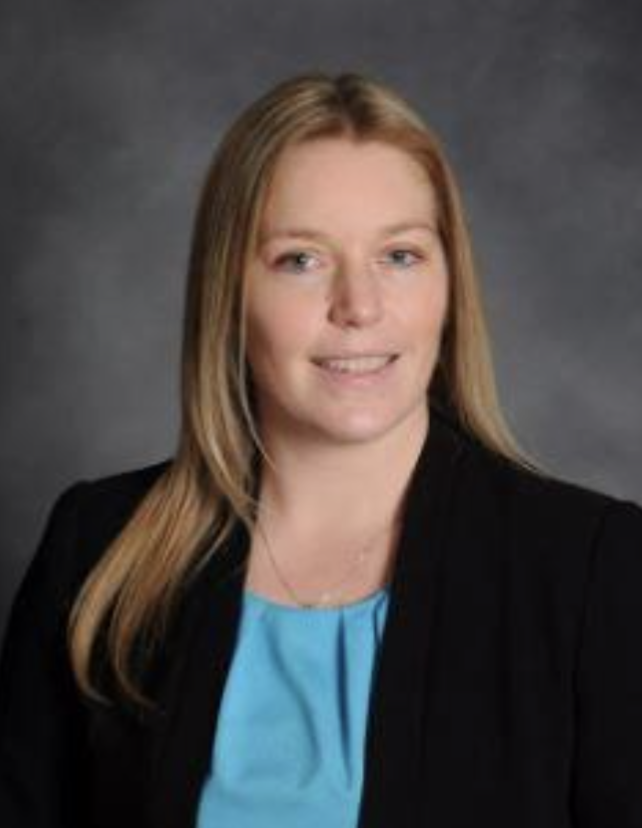 Shannon is a mission-focused, technically savvy CEO, consultant, project management professional (PMP), and subject matter expert (SME) with a proven track record designing state-of-the-art program initiatives to transform healthcare landscapes for local, state, and national clients. She is the Principal at Everyday Life Consulting whose team brings vast experience that focuses on building individual, organization and community capacity to address social determinants of health through clinical-community linkages and CHW sustainability.
LinkedIn: https://www.linkedin.com/in/shannonlijewski/
Facebook: https://www.facebook.com/marie.novak.1257/
Jennifer Harris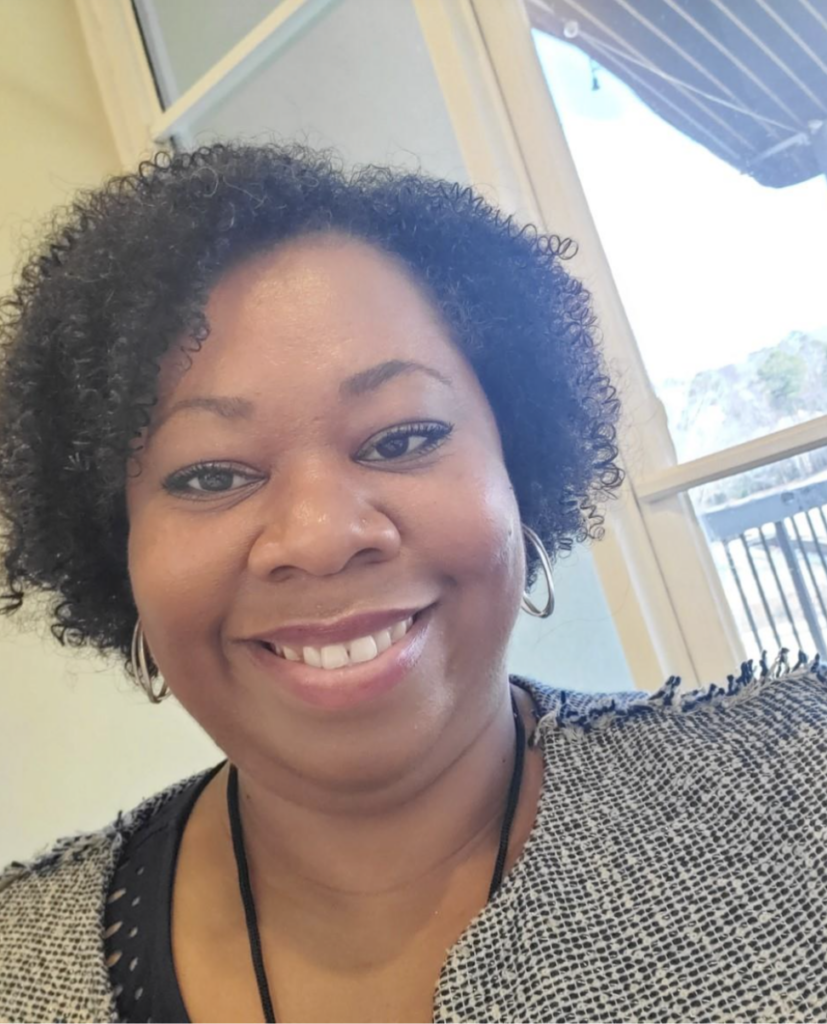 Jennifer Harris, Health Policy Advocate at Alabama Arise, works closely with consumer health advocates and Medicaid members to promote health policies that improve the quality of care and equitable health outcomes for all Alabamians.
Jennifer has a knack for explaining the unfamiliar and navigating consumers through what they often perceive as unchartered territory when dealing with the intricacies of the healthcare system—and in particular, with patient advocacy.
She is skilled at crafting solutions that are well-tailored for consumers. She brings a wealth of knowledge to her work based on her professional career in both advocacy and nonprofit administration and her personal experience as a caregiver of someone with a chronic illness.
Jennifer, a life-long Alabamian, studied law and social work at the University of Alabama. When not working, Jennifer enjoys recreating recipes in her kitchen, getting lost in a good book, and exploring the globe with friends and family.
LinkedIn: https://www.linkedin.com/in/jennifer-harris-162157150
Terrance Walker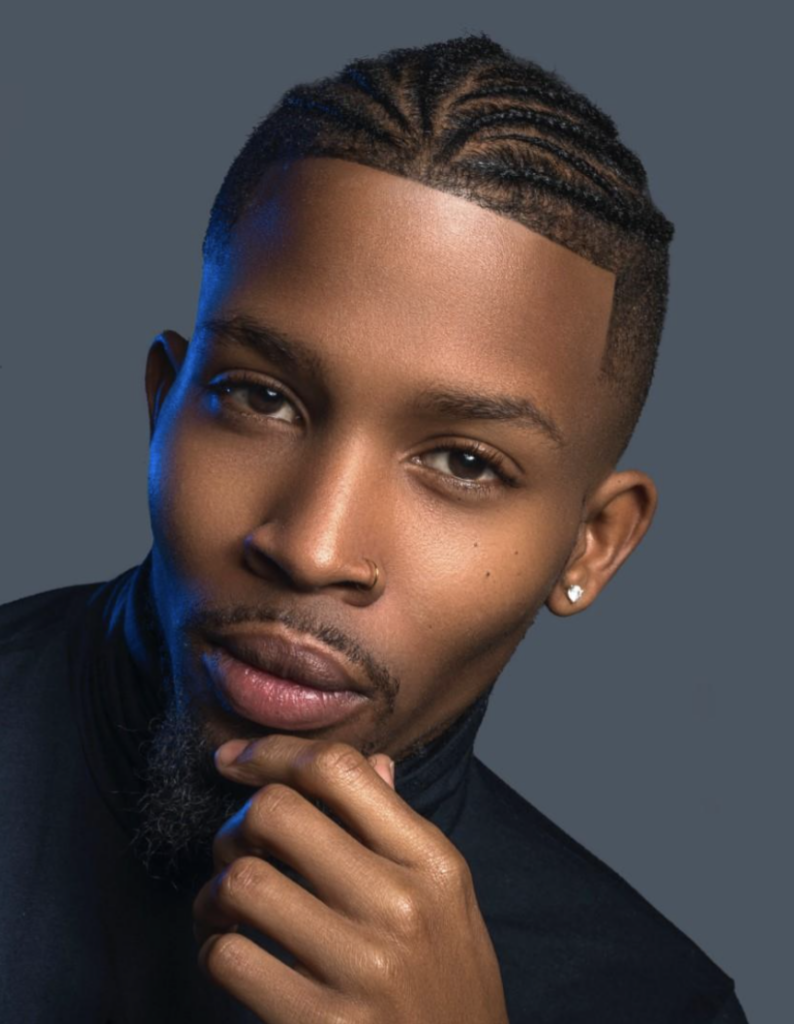 Terrance currently serves as the Director of The Community Health Leadership Initiative with Springboard HealthLab. His professional and personal work has focused on work specific to unstably housed communities, systems-engaged youth, as well as social and health equity for communities of color. He has worked with the National Youth Forum on Homelessness and provided TA services for over 8 communities involved in the HUD Youth Homelessness Demonstration Project with extensive involvement in HIV-based planning bodies.
Rev. Dr. Donna C. Hale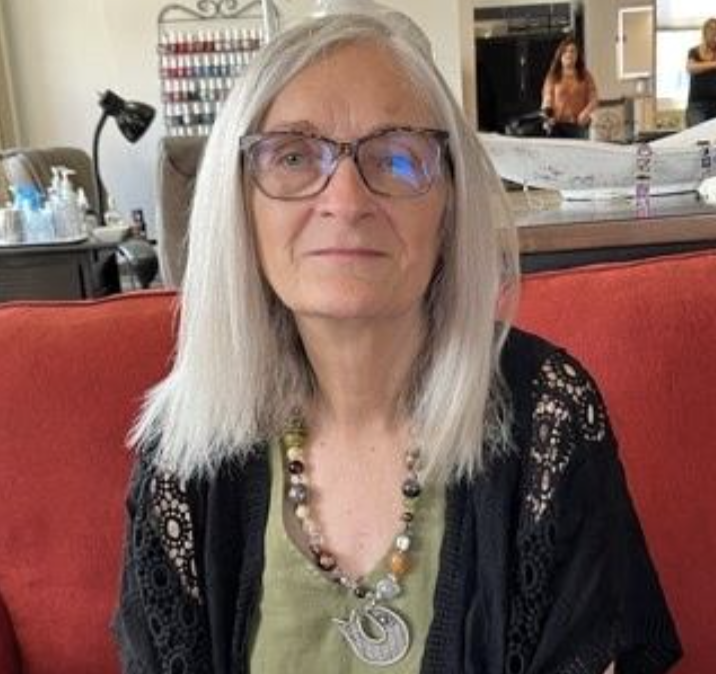 The Rev. Dr. Hale is the Chaplain Advocate at First United Church of Christ in Carlisle, Pennsylvania. She came to ministry, after retiring from a long career teaching and researching criminal justice as a professor. She completed her Clinical Pastoral Education (CPE) at the Penn State Hershey Medical Center. It was during her residency she discerned a call to serve as a chaplain in the community. She is an affiliate with the local drug treatment court, a collaborator with Penn State Hershey Medical Center—Pediatrics, serves on local community service boards including Kiwanis, NAMI, and is trained in Question, Persuade, Refer (QPR), Trauma Informed Care, and Youth Mental Health First Aid. Through her work at the local level, she organized a support group for families raising children due to the opioid epidemic. G.R. A.N.D.S. (Gratitude, Resiliency, Attitude, Nurture, Dedication, Support is co-sponsored by the YWCA -Carlisle and the Sadler Health Center.
Asraa Hawli-Bazzi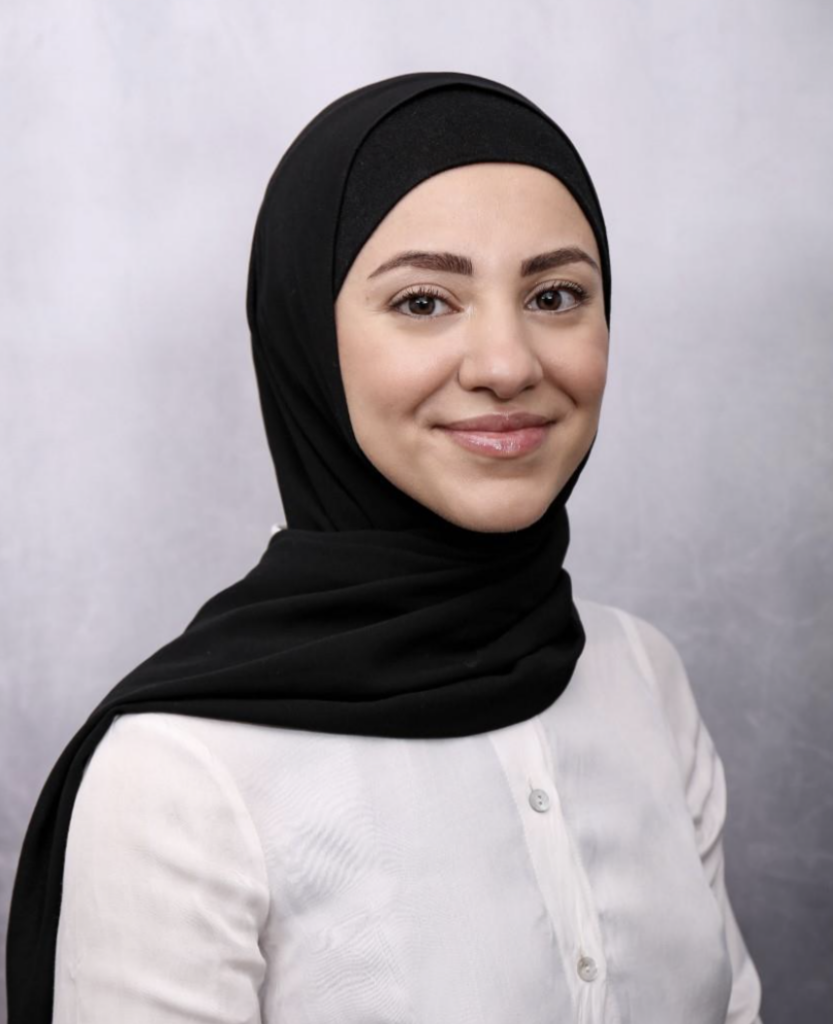 Asraa Hawli-Bazzi, is a Public Health Coordinator at the ACCESS Community Health and Research Center. Her work focuses on Medicaid advocacy and policy, as well as access to affordable health coverage in underserved communities. Asraa also coordinates research projects and initiatives with partner institutions through the ACCESS Center for Arab Narratives. She has co-authored research on associations with health outcomes in the Middle Eastern and North African (MENA) population in the U.S. She has also managed the international Arab Health Summit -which serves as a platform for groundbreaking research on health issues in minority communities, including the MENA population. Asraa has led numerous community education and awareness campaigns on health care access and substance use. Asraa holds a Bachelor's Degree in Public Health from the University of Michigan.
Alana Vega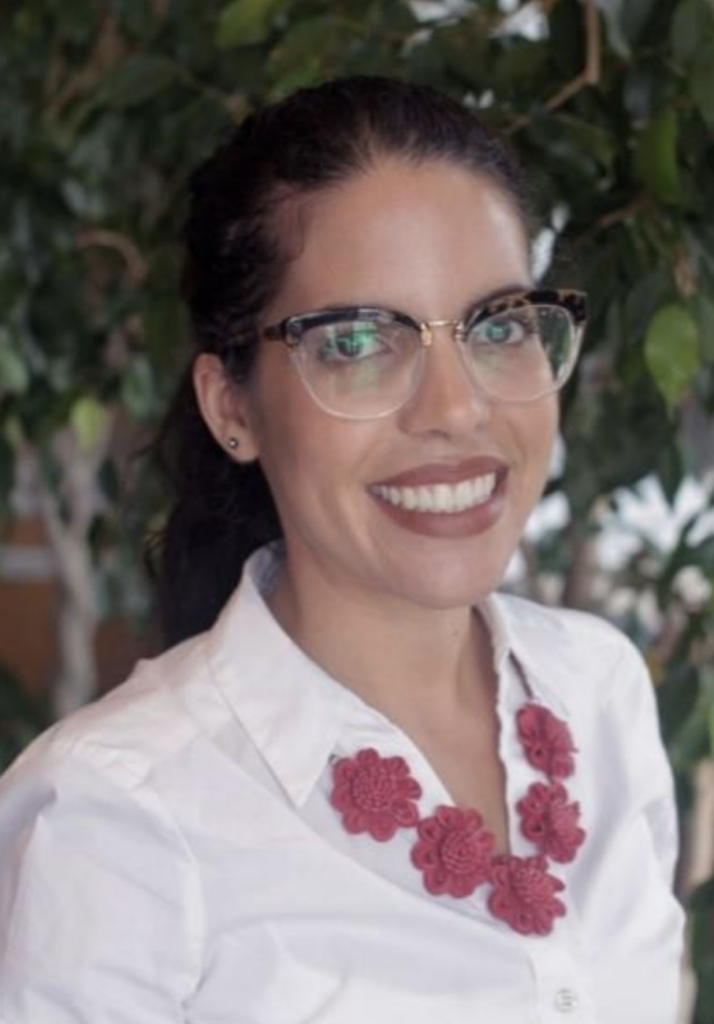 Alana is ACNJ's Health Policy Analyst and Youth Engagement Coordinator. Her work focuses on policies impacting children's health and health care access as well as developing ACNJ's youth advocacy engagement work. Formerly, Alana served as Kids Count Coordinator, where she analyzed and organized state, county, and city level data related to the well-being of New Jersey's children for ACNJ's Kids Count publications. During her time as Kids Count Coordinator, Alana also worked on the Census 2020 NJ campaign, in an effort to ensure a more complete count of New Jersey residents. Prior to joining ACNJ in 2016, Alana interned for the Sandy Homeowner/Renter Assistance Program (SHRAP) where she assisted Superstorm Sandy victims to obtain financial resources to aid in the repair or rebuilding of their homes. Alana received a B.A. from Bryn Mawr College and earned her Master of Public Policy (MPP) from the Edward J. Bloustein School of Planning and Public Policy at Rutgers University.
Frankie Denise Powell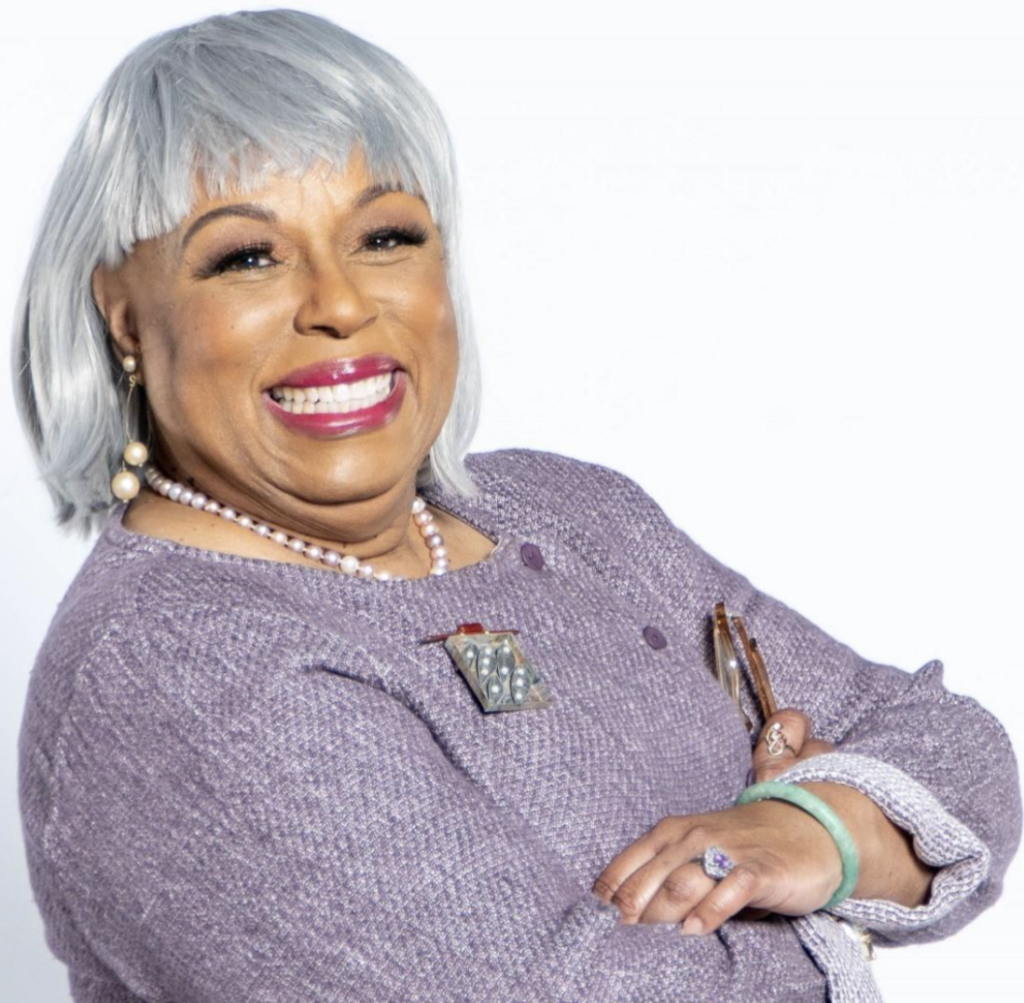 Dr. Powell is the founding director of the Maya Angelou Institute for the Improvement of Child and Family Education (a public service center in The University of North Carolina system). She also operationally created the Pediatric Behavioral Specialist position at Amos Cottage Rehabilitation Hospital, Department of Pediatrics, Wake Forest Baptist Medical Center.
Her professional productivity resonates in health equity. Currently, Dr. Powell is the Region 2 Director for the Healthier Together project –a public/private partnership between NC Counts and NCDHHS. Additionally, Dr. Powell currently serves on the Health Equity Committee, Maternal Health Sub-Committee of the National Council of Negro Women and she is a member (Governor appointee), of the North Carolina Advisory Committee on Cancer Coordination and Control (ACCCC), North Carolina Cancer Prevention and Control Branch, Chronic Disease and Injury Section, North Carolina Division of Public Health, North Carolina Department of Health and Human Services (2018 –2022).