First Class of Fellows Graduates from the National Academy for Health Equity in System Transformation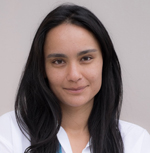 Allison Neswood, Esq., is a Health Care Attorney with the Colorado Center on Law and Policy. CCLP is a nonprofit advocacy organization that works primarily at the state level to ensure access to quality affordable health care and economic security for Coloradans facing economic poverty. In her role, Allison has worked at the state legislature to improve due process protections for Medicaid recipients, to secure state funding for a state wide program that would help clients navigate the application process for federal Social Security disability benefits, to defend against the imposition of costly work requirements in Colorado's Medicaid program, and to increase nonprofit hospital investments in community health. Allison's position also involves advocacy at the administrative level to ensure that public benefit programs meet the needs and legal rights of Coloradans entitled to services. Allison received a B.A. in political science from Yale University and her law degree from Columbia Law School. Allison currently sits on the Colorado Healthcare Affordability and Sustainability Enterprise Board and the Board of Denver Indian Health and Family Services.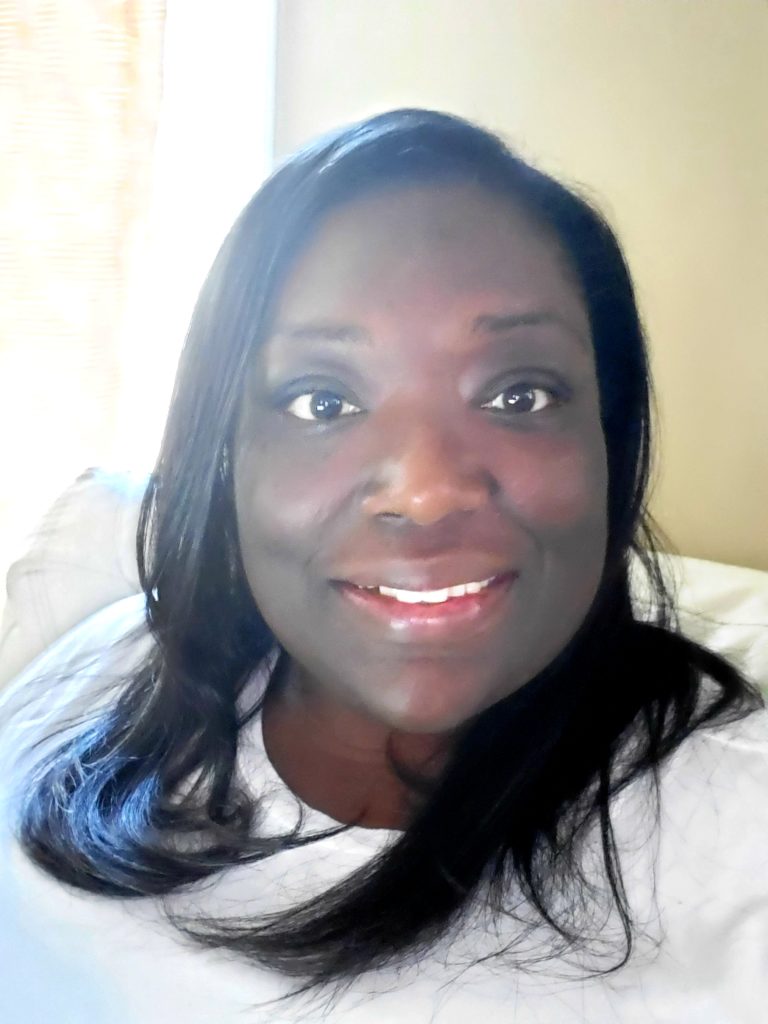 Allysa Ware, MSW is a Project Director with Family Voices. Allysa has spent the last decade working to improve access to education, medical services, and community supports for children with special health care needs and their families.  Allysa received her master's degree in social work from The Catholic University of America (CUA) and is currently pursuing her Ph.D. in social work at CUA with a research focus of autism diagnosis and treatment in the African-American community. She is licensed by the Association of Social Work Boards as a Licensed Graduate Social Worker (LGSW) in Washington, DC, and Maryland. Allysa is also the proud parent of a 16-year-old daughter with an autism spectrum disorder.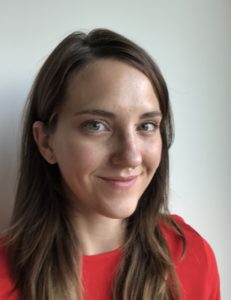 Angie Kuzma brings nearly nine years of experience working in Portland with people who experience complex barriers to improved health. She worked in harm-reduction-based primary care and outreach at Outside In Medical Clinic and the Multnomah County Health Department, and as a Community Health Worker/Patient Navigator at the Multnomah County HIV Health Services Center. Bringing her professional and shared lived experience, she established trusting relationships between the HIV Clinic and people experiencing a combination of homelessness & unstable housing, substance use disorder, and mental health issues through street outreach/home visiting and individual capacity-building to navigate health and social service systems. In 2017 Angie completed a Master of Public Health in management and policy at the Oregon Health & Science University-Portland State University School of Public Health. As a graduate student, she collaborated with ORCHWA, Multnomah County, and the Oregon Health Authority to demystify barriers to CHW payment through Oregon Medicaid. The same year, Patrick Allen, Director of the Oregon Health Authority, appointed Angie to the Traditional Health Worker (THW) Commission, where she chairs the Payment Models Subcommittee. She continues to engage in research and collaboration to advance the use of billing codes, value-based payment, and other sustainable payment mechanisms for CHWs, Doulas, Peer Support Specialists, Peer Wellness Specialists, and Patient Health Navigators.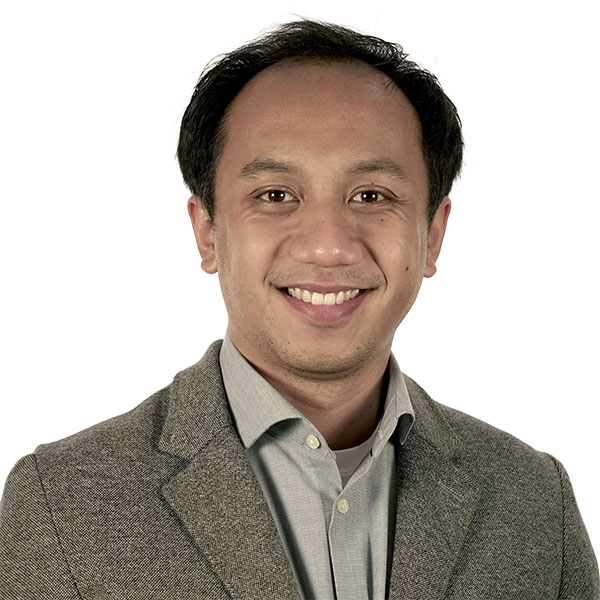 Anthony Galace's passion for advocacy lies at the nexus of public policy, health equity, and racial justice. As the child of Filipino immigrants, his desire to advocate for underserved communities was shaped by the struggles his extended family faced while coming to the United States. Anthony leads Greenlining's health advocacy to promote access to health care and health workforce opportunities for historically underserved populations, such as young people of color, immigrants, and the re-entry community. Additionally, Anthony advances Greenlining's advocacy to ensure health employers across California, such as hospitals and health plans, address racial and ethnic health disparities by increasing investments in upstream, preventive health resources for communities of color. Anthony has authored a number of reports highlighting barriers to employment for marginalized groups, such as young men and women of color, and offering policy solutions to improve racial and health equity.
Anthony also serves as the Chair of the Alameda County Public Health Commission and on the Board of Filipino Advocates for Justice, a community-based organization dedicated to empowering the Filipino community and other disadvantaged communities across the Bay Area. Apart from Greenlining, Anthony is an avid sushi connoisseur, aspiring chef, and the self-proclaimed "Greatest Laker Fan of All Time." Anthony is from Chula Vista, California, and graduated from UC Berkeley in 2013, with a degree in Integrative Biology.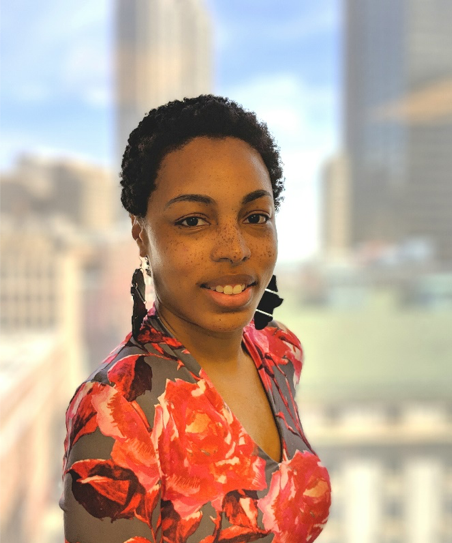 Berneta L. Haynes is the Senior Director of Policy and Access at Georgia Watch. An attorney and champion of energy equity and healthcare access, Berneta brings a unique mix of legal advocacy work, writing expertise and innovative use of digital journalism to impact pressing consumer issues. Her work centers specifically on ensuring access to affordable, quality healthcare for all Georgians, closing opportunity gaps and increasing access to the financial mainstream, and improving access to clean energy to improve the health and financial well-being of low-income families and communities.
Berneta received a J.D. from University of Iowa College of Law, a B.A. in English, Psychology, and Writing from Drury University, and a Master's in English from University of Iowa. Her interest in energy equity, public health, and healthcare access stems from her liberal arts background and research around intersections of race, class, and gender in American culture.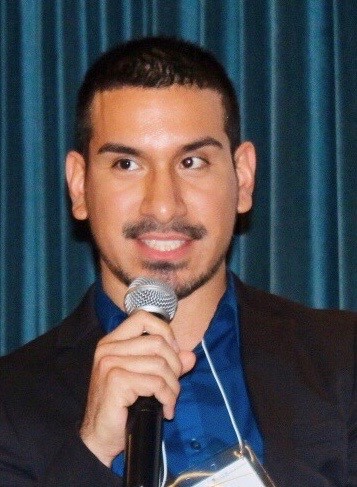 Brian Romero is a Policy Associate at Gay Men's Health Crisis (GMHC) where he oversees the Patients as Partners grant, a consumer-driven initiative to center the voices of LGBTQ and HIV/AIDS-affected communities in healthcare advocacy. He also works to advance the local, state and federal policy priorities of GMHC, which includes HIV/AIDS, LGBTQ, harm reduction, immigration and healthcare policy. Prior to working in policy advocacy, Brian worked as a full-time psychotherapist in the mental health clinic at GMHC and still sees patients privately at the Institute for Contemporary Psychotherapy (ICP). As a senior consultant at the Village Enrichment Associates, PLLC, Brian assists non-profit organizations and schools in diversity and equity organizational development to better serve communities of color. Brian currently serves as 1st Vice-President at the NYC Chapter of the National Association of Social Workers (NASW-NYC) where he also supports the social justice and professional legislative agenda of the social work profession. As an LGBTQ activist, he serves as Board Secretary to the Stonewall Democratic Club of NYC, as a board member of the Lesbian and Gay Democratic Club of Queens. In 2018, he was appointed to the New York City (NYC) Council's City-wide Participatory Budgeting Committee, which advised the Office of the NYC City Council Speaker on the implementation of participatory budgeting. He is passionate about organizing with and building leadership in intersectional and intergenerational coalitions. Brian is an adjunct professor at Silberman School of Social Work where he obtained his Master of Social Work (MSW) degree.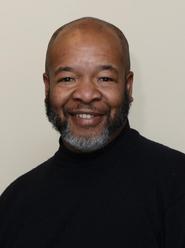 Broderick Crawford has over 30 years of experience in the Healthcare Industry and currently serves as the Executive Director of the NBC Community Development Corporation the community arm of New Bethel Church. In this role, Broderick manages over 22 projects and programs created and developed to improve health in Wyandotte County, Kansas. He has previously served as Community Health Director for NBC CDC, Supervisor, Ancillary Services for Saint Luke's Internal Medicine and Clinic Supervisor for KU Infectious Diseases as well, as the Clinic Supervisor of The Heart Clinic. Mr. Crawford has worked tirelessly to improve outcomes, understanding, and relationships between Health Care Professionals and the communities they serve. He also serves on several boards and committees related to research including; University of Kansas Center for Community Health and Development Youth Violence Prevention, Every Baby to 1, Children's Mercy Hospital Infectious Disease, Genetics and Antibiotics Community Advisory Boards, University of Missouri-KC Faith Initiatives, KU Medical Center Faith Works, Recruitment Innovation Center(RIC) National Advisory Board of Vanderbilt University and Meharry Medical College and Patient and Investigator's Voices Organizing Together (PIVOT) of KU Cancer Center and Midwest Cancer Alliance. Broderick has a Bachelor of Science degree and is also a member of Kappa Alpha Psi Fraternity, Inc.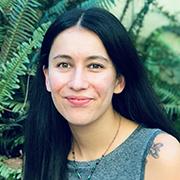 Carolina Valle is a Policy Manager at the California Pan-Ethnic Health Network. Carolina brings a unique mix of expertise in mental and oral health advocacy, administrative advocacy, and direct clinical experience. Carolina provides policy expertise on issues related to cultural and linguistic competency in California's mental and oral health system. Prior to joining CPEHN, Carolina worked at Maternal and Child Health Access, where she was the lead advocate for high-risk pregnant and postpartum women dependent on the county mental health system. Carolina Valle holds an MSW from the University of Southern California and a B.A. in Black Studies & History from the University of California, Santa Barbara. Carolina is a regional expert on the barriers to the utilization of oral and mental health benefits for communities of color in Los Angeles County.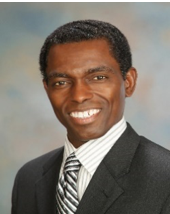 Danny Patterson is a Coalitions Coordinator at the Gulf States Health Policy Center in Bayou La Batre, Alabama. He's responsible for establishing and nurturing community collaborations and partnerships to address health disparities. Specifically, how financial, educational and health literacy policies affect overall health outcomes. Danny is a native of Florida, graduating from Carleton College, Northfield, Minnesota in 1978 with an Economics degree. He retired from IBM Corporation and the Community Foundation of South Alabama. Danny is also a technology consultant with TALA Professional Services. He serves on several nonprofit boards across the State of Alabama, including the Alabama Asset Building Coalition, University of South Alabama Research and Technology Corporation, the Alabama Office of Volunteerism, the Alabama Community Leadership Network Advisory Board and the David Mathews Center for Civic Life Advisory Board.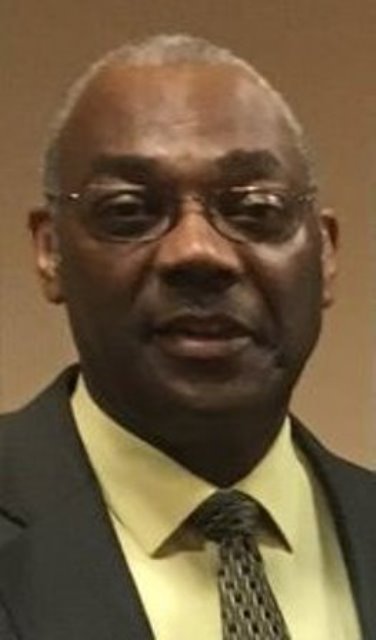 Isiah C. Lineberry has engaged in efforts for over 20 years to improve the health and well-being individuals and communities, particularly in rural areas.
He is Senior Program Director, Gulf States Health Policy Center, BayouClinic, Inc., in Bayou La Batre, AL. He is program manager for the Center's $13 million dollar National Institutes of Health-National Institute of Minority Health and Health Disparities Transdisciplinary Collaborative Center health policy research grant that focuses on policies that impact health and on building community coalitions to improve health.
Lineberry was Director of Development for Singleton Health Center, a for-profit comprehensive family practice and rural health clinic. He oversaw practice management, patient centered medical home and quality assurance implementation, new electronic health records adoption, new technology enhancements, clinician recruitment, new clinical site expansion, collaborative prevention and wellness partnerships initiation, and patient/community engagement.
He was appointed the first Executive Director of the Office of Rural Health Services for Georgia with a $6 million annual budget. The office was the lead state agency for rural health access focused on rural hospitals, primary care and rural health clinics, clinician recruitment, innovative rural health networks service delivery and collaborative partnership development.
Lineberry was Deputy Director for the Robert Wood Johnson Foundation's Southern Rural Access Program national office at Penn State College of Medicine. This $13 million initiative operated in eight southern states structuring multi-sector partnerships with diverse rural leaders for innovative/traditional programs to increase health care access.
As Director of the West Virginia Office of Rural Health Policy investments were made in capacity building for sustaining health care in rural areas. His office implemented one of the first national pilot projects to prevent rural hospital closures and maintain access to care in rural communities. The successful pilot resulted in the establishment of the federal Critical Access Hospital program.
He was Community Development Coordinator for the Governor's Cabinet on Children and Families for West Virginia. Lineberry and Cabinet team members set up Family Resource Networks, a new ground-breaking collaborative organization, that created local level coordination among local government, service providers and citizens to improve services for children and families.
Lineberry was Program Administrator for West Virginia's State Office of Economic Opportunity where he helped establish West Virginia's first comprehensive homeless program and worked with Community Action Agencies.
He was appointed as the national rural community representative to the board of directors of the Federal Communications Commission's Universal Services Administrative Company to administer the national multi-billion dollar Universal Services Fund. The program provides broadband internet and telecom services to rural health care providers, schools and libraries and the low-income in rural and underserved communities.
He is co-author of the article, "Transforming the Delivery of Rural Health Care in Georgia: State Partnership Strategy for Developing Rural Health Networks", published in the Journal of Rural Health. Lineberry is a University of Charleston graduate with a B.A. in religion and philosophy with additional graduate hours from the West Virginia College of Graduate Studies.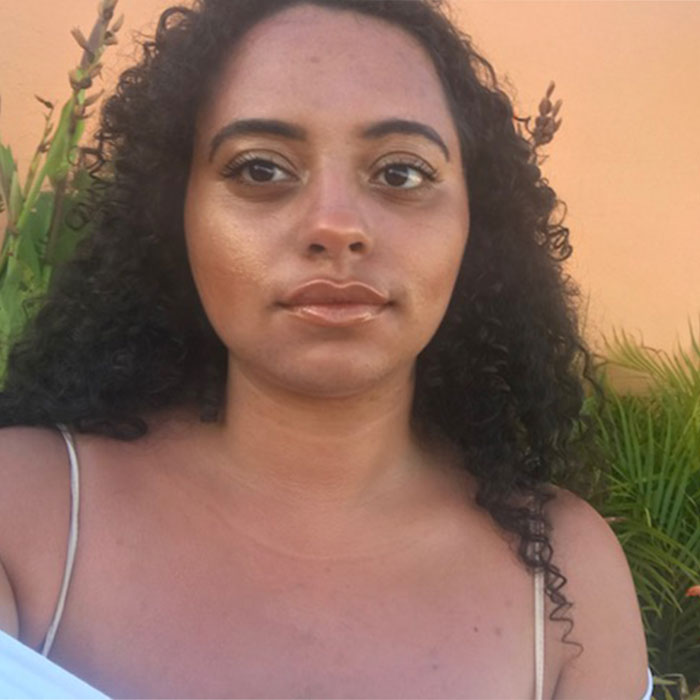 Jackie Vaughn attended Eastern Washington University where she received her B.A. in Race and Culture Studies. At EWU Jackie began her organizing with Moviemento Estudiantil Chicano/a de Aztlan (MEChA). Since college, she has worked in non-profits for most of her career and witnessed how they exploit, underserve, and oppress communities who are most impacted. This is why she is committed to organizing with anti-racist principals that center the power of Black and Brown communities. She organizes with Youth Undoing Institutional Racism, the Coalition of Immigrants, Refugees, and Communities of Color, and Ending Prison Industrial Complex (EPIC).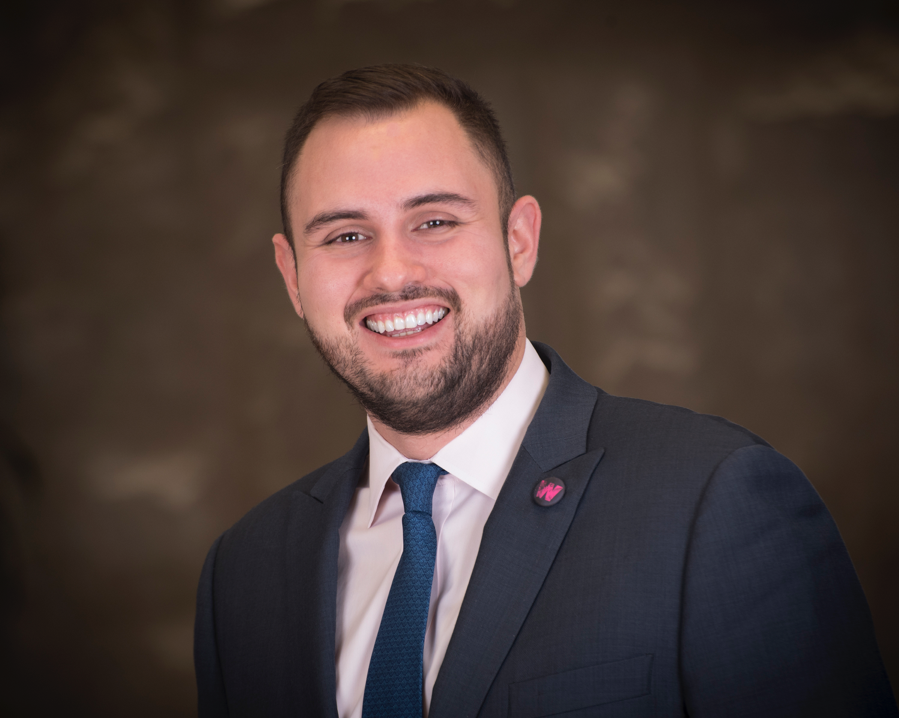 As the founding Executive Director of the LatinosAgainstAlzheimer's Coalition – convened by UsAgainstAlzheimer's – Jason Resendez champions brain health equity at every level of the healthcare system. On behalf of UsAgainstAlzheimer's, Jason works with researchers, policymakers, industry leaders, and community-based organizations to develop research and policy solutions to address disparities in Alzheimer's disease impacting the Latino community. He also serves as chief of staff to George Vradenburg, the co-founder of UsAgainstAlzheimer's and chairman of the Global Alzheimer's Platform Foundation.
Jason is the co-author of Latinos & Alzheimer's Disease: New Numbers Behind the Crisis, a seminal report released with the USC Roybal Institute on Aging, and co-project lead of the Alzheimer's Disease Disparities Engagement Network (ADDEN), an initiative supported by the Patient-Centered Outcomes Research Institute (PCORI). He is a contributing author of the National Institute on Aging's "National Strategy for Recruitment and Participation in Alzheimer's and Related Dementias Clinical Research." Prior to UsAgainstAlzheimer's, Jason held senior positions with two of the nation's largest and Latino-serving organizations UnidosUS (formerly the National Council of La Raza) and LULAC National Educational Service Centers, Inc.
He is a Google Next Generation Policy Leader, an Aspen Ideas Health Scholar, and serves on the boards of the Youth Movement Against Alzheimer's and Consumers for Quality Care.
Jason is from South Texas and graduated from Georgetown University.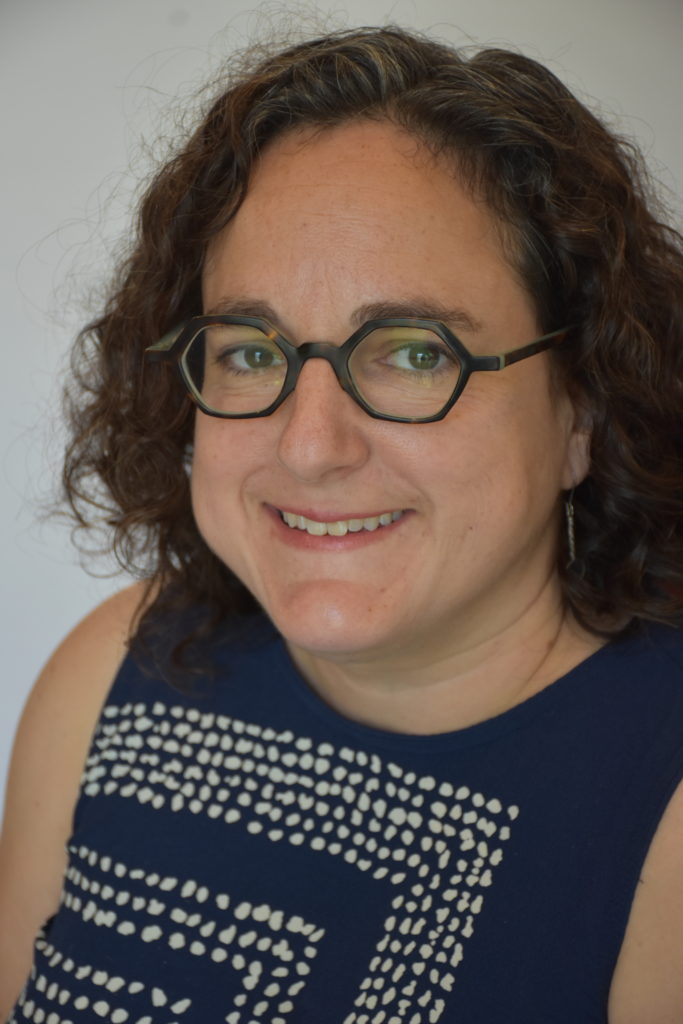 Karen Siegel is a Research & Policy Fellow with Connecticut Voices for Children. Her focus areas are health and housing.
She returned to Connecticut after working on health policy research in Singapore at the National University of Singapore. Karen has extensive experience as a health writer and editor for a variety of causes, including Save the Children, where she focused on global maternal and child health.
Karen earned an MPH from the Bloomberg School of Public Health at Johns Hopkins University in 2013. She also holds an MFA in Fiction writing from the University of Michigan and a BA in English from Barnard College.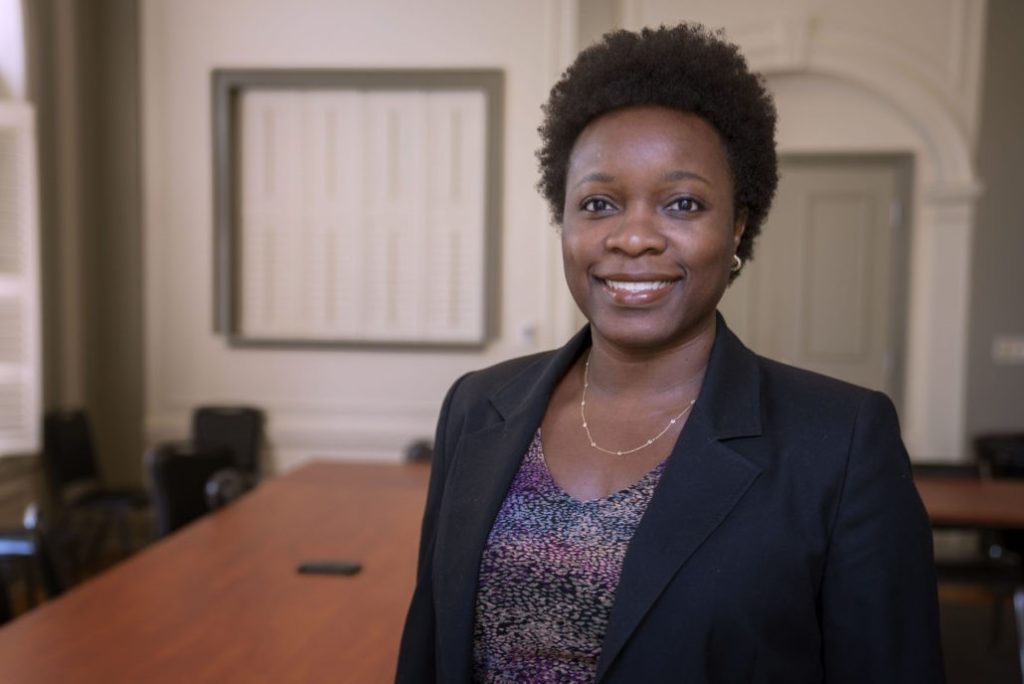 Kinika Young was born and raised in Montgomery, Alabama. She graduated summa cum laude from Florida A&M University with a degree in Political Science and cum laude from Tulane University Law School. While at Tulane, Kinika was active in moot court, mock trial, and international arbitration competitions. She was also a student attorney in the Domestic Violence Clinic and a volunteer with Common Ground, an organization that assisted survivors of Hurricane Katrina with various legal issues.
Kinika began her legal practice with Bass, Berry & Sims, PLC in 2006 and became a Member of the firm in 2015. Her practice focused on healthcare disputes, in which she represented hospitals and healthcare providers facing managed care payment disputes with third-party payors. Kinika joined TJC in 2017 to lead the Children's Health Team, working to build a movement across the state to protect and strengthen the safety net for the most vulnerable children in the state. Her work helps Tennesseans understand their role in ensuring that every Tennessee child has a healthy start and a pathway to prosperity.
Kinika is a member of the Nashville Emerging Leaders Class of 2010, TBA Leadership Law Class of 2013, Leadership Council on Legal Diversity Fellowship Class of 2016, and Nashville Medical News Women to Watch Class of 2018. In 2014, Kinika traveled to Cuba to study the country's healthcare system as part of a delegation of the American Health Lawyers Association. In addition to traveling, Kinika enjoys dining out, reading, and listening to music.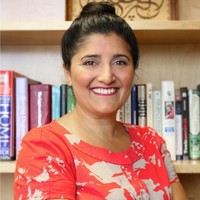 Madiha Tariq, MPH, is the Deputy Director at the ACCESS Community Health and Research Center in Dearborn, Michigan and the Co-Chair for the 8th Arab Health Summit. She oversees patient care, health promotion and disease prevention programs including: substance abuse, tobacco cessation, HIV/STD prevention and care, maternal health, infant health, refugee health and wellness programs.  Madiha also leads a team that advocates for improved access to health care through the ACCESS Affordable Health Care Education and Enrollment Initiative, which includes outreach, education and advocacy surrounding the Affordable Care Act in Michigan. Due to her extensive work in advocating and enrolling the community, Madiha was also a member of the Public Health Code advisory board charged by the governor of the State of Michigan to review and recommend changes in the state Public Health Code. Prior to joining ACCESS, Madiha served as a research associate for the embassy of the Islamic Republic of Pakistan, and a development and marketing associate for the U.S. Pan Asian American Chamber of Commerce. She earned her Master of Public Health degree from George Washington University and a Bachelor of Arts degree in international politics and economics from Middlebury College in Vermont.
Maria Dadgar is an enrolled member of the Piscataway Tribe of Accokeek, Maryland. Maria has worked in the fields of Higher Education, Non-Profit Executive Management and Tribal Economic Development for more than 18 years. Throughout her career, Maria has been involved in advocating for public policies and legislation on behalf of tribal nations regarding Economic Development, American Indian Health Policy, and American Indian Education. Currently, Maria holds the position as Executive Director of the Inter-Tribal Council of Arizona which serves 21 member tribal nations by leveraging state and federal resources on their behalf.
Previous positions include: Program Manager for American Indian Studies at Arizona State University, Tempe, AZ; Executive Director of Atlatl National Native Arts Network, Phoenix, AZ; National Program Manager for the Kaiser Family Foundation American Indian Health Policy Fellowship at First Nations Development Institute; and Acting President/CEO of the National Center for American Indian Enterprise Development in Mesa, AZ.
Maria launched her career in non-profit management as Co-Founder/National Program Coordinator of Washington Internships for Native Students (WINS) at American University in Washington, D.C. During the 1990s and under Maria's direction, WINS was selected as one of "America's Best Practices," by President Clinton's Race Relations Commission for outstanding educational/work experience opportunity for American Indian college students. In addition to working at American University, Maria volunteered with the Clinton/Gore Re-election Team in the Office of Public Liaison, the Native American Desk at the DNC, Native Vote 96 as well as, the 1996 Presidential Inaugural Committee.
Maria holds an Associate's Degree in Journalism/Mass Communications from Prince George's Community College in Largo, MD, a Bachelor of Arts (BA) degree from American University in Washington, D.C., and a MBA from Grand Canyon University in Phoenix, Arizona.
Among several organizations, Maria serves as Secretary of the Board of Directors for the Miracle House Foundation at Salt River Pima Maricopa Indian Community and is an active member of the Delta Mu Delta International Honor Society in Business, Grand Canyon University Chapter.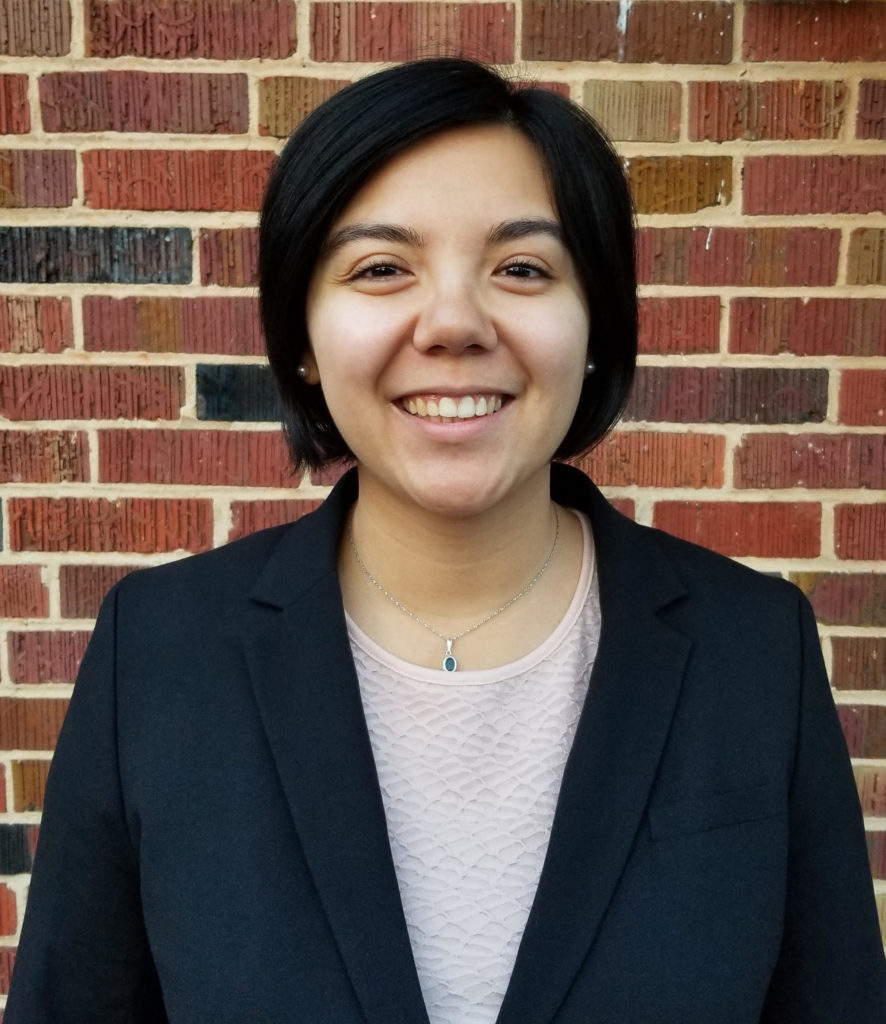 Stephanie Klapper has been working to elevate consumers' voices in healthcare since 2010. Since joining Maryland Citizens' Health Initiative in 2014, she has worked on increasing access and affordability of health coverage and prescription drugs and built the Maryland Faith Health Network to create stronger connections between health systems and faith congregations. Ms. Klapper helps oversee the Maryland Health Care for All! Coalition, which is comprised of hundreds of faith, business, labor, policy, community, and health organizations working together toward quality, affordable healthcare for all Marylanders. In addition, she serves as a consumer representative on state workgroups for the Maryland Health Benefit Exchange and Health Services Cost Review Commission.