1115 Waiver Elements Affecting Oral Health
A number of 1115 waiver elements affect access to oral health care. Some waivers directly mention oral health, as part of wellness programs that might be paired with health savings accounts, or by requiring enrollees to pay monthly contributions for dental coverage. In states with these wellness programs, adults must adhere to a schedule of dental visits or other wellness activities to earn or retain dental benefits. In some of the states, adults accumulate money in a health savings account, partly by engaging in specified "healthy behaviors", which they can then use to buy dental benefits. Other state waivers propose to charge monthly contributions for adult dental benefits or put enrollees into private market plans that may not cover dental, requiring them to purchase additional coverage or go without it.
In addition, many waivers that do not directly mention dental benefits will still curtail access to oral health care by cutting people off of Medicaid entirely or making it more difficult for them to retain coverage. For example, waivers with work requirements will make it harder for low-income people to enroll and maintain Medicaid coverage, thus restricting their access to dental benefits.
For more info, see:
How Medicaid Waivers Could Limit Access to Oral Health Care
Troubling Trends for Oral Health in Medicaid Waivers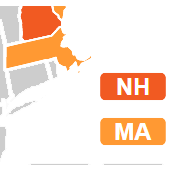 Massachusetts*
Partial Expansion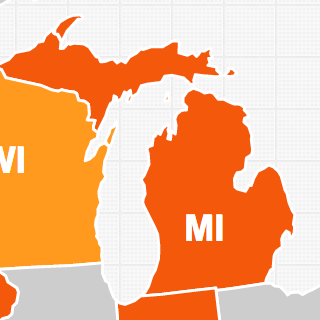 Michigan
Wellness Program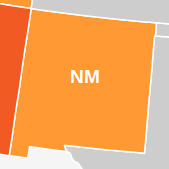 New Mexico*
Premiums
**Waiver Pending Approval
Updates
Update June 29, 2018: the Federal District Court for the District of Columbia vacated CMS's approval of Kentucky's waiver, halting implementation of work requirements in that state. See expanded details at the top of the current page.
Medicaid Waivers: Work Requirements and Beyond (Webinar video from January 31, 2018)
Update 2/1/2018: CMS approves Indiana waiver containing work requirements and lockout provisions. View our statement.
Update 1/24/2018: With CMS's approval on January 12, Kentucky became the first state to get work requirements approved in its Medicaid program.
Update 1/12/2018: The Trump Administration announces guidance to state Medicaid directors allowing states to tie Medicaid eligibility to work status using 1115 waivers.
1115 Waiver Resources
Visit our Work Requirements Resource Page to see which states have work requirements and why we oppose this punitive policy.
What CMS Did and Didn't Approve in Arkansas' Waiver—Both Tell Us A Lot
Work Requirements in Medicaid Waivers: These Aren't About Work
Medicaid Waivers: Work Requirements and Beyond (Webinar video from January 31, 2018)
Six Reasons Work Requirements Are a Bad Idea for Medicaid
1115 Waiver Elements: What's Been Approved?
Tools for Advocates
A waiver is a state request that the Secretary of Health and Human Services waive certain federal health care program requirements, usually in Medicaid (Section 1115 waivers) or the marketplaces (Section 1332).
Contact Us
Our partners in the states are our best resource. If you learn about a waiver being developed in your state, please let us know. Contact Us