1115 Waiver Element: Retroactive Coverage
Rules for retroactive coverage in Medicaid
Under Medicaid law, states are required to provide coverage to enrollees beginning three months prior to the month of Medicaid application if the individual would have been eligible during these months. Medicaid covers unpaid medical bills incurred during that time. Retroactive coverage ensures that enrollees aren't stuck with high medical bills for the three months before they applied for Medicaid if their income was so low that they would have been Medicaid eligible. It encourages doctors and hospitals to treat uninsured Medicaid eligible individuals, because they will be paid for the services they provided once the person is enrolled.
Several states have received a waiver of retroactive coverage from CMS.
Arguments for keeping retroactive coverage in Medicaid expansions
Retroactive coverage keeps individuals from incurring high medical bills and medical debt.
Without retroactive coverage, Medicaid enrollees could face crippling medical debt: Uninsured adults are three times as likely as people with insurance to be unable to pay for basic necessities such as housing or food due to medical bills. When uninsured people gain Medicaid, they report significantly less financial strain due to health care costs.
Medical debt makes it harder for low-income people to get ahead: Medical debt contributes to nearly half of all bankruptcies in the United States. Crippling debt and bankruptcies make it harder for low-income individuals to do things that will help them get ahead, such as obtaining credit so they can do things like buy a car, which can expand job opportunities.
Without retroactive coverage, health care providers face increased uncompensated care costs.
Retroactive Medicaid coverage reduces hospitals' uncompensated care burden: Actuarial analyses of Medicaid payments have shown that about 5 percent of Medicaid payments occur during the retrospective eligibility period. According to several offices at a safety net hospital, eliminating retroactive eligibility would result in about a 5 percent loss of Medicaid revenue.
Hospitals are hit especially hard by uncompensated care costs: They incur 60 percent of the cost of uncompensated careabsorbed by the medical community.
It is good for both patients and health care providers: Retroactive coverage allows physicians and clinics to treat patients who are eligible for Medicaid when they are sick and be assured they can get paid after the patient enrolls (assuming the three month rule is met). Getting people care when they need it makes for healthier communities.
Retroactive coverage encourages doctors and clinics to help patients enroll: Retroactive coverage creates an incentive for health care providers to help uninsured Medicaid eligible patients enroll in coverage so that they can continue to get the care they need.
If you cannot keep retroactive coverage in the Medicaid expansion: Suggestions for minimizing the impact on consumers
Limit the waiver.
Place a time limit on the retroactivity waiver or make the waiver conditional: Place a six-month or one-year limit on the waiver or make final approval of the waiver conditional. Require the state to evaluate the impact on hospitals' and community providers' uncompensated care burden. The state should also evaluate the waiver's effect on consumer medical debt and gaps in coverage prior to enrollment. Renewal or final approval would depend on evaluation results.
Insist on policies to support outreach and enrollment.
Use a retroactive coverage waiver as leverage to insist on aggressive outreach and enrollment, including presumptive eligibility and other fast-track enrollment strategies: If retroactive coverage is waived, it becomes critical that enrollment translates to coverage as quickly as possible. Enrollment strategies like presumptive eligibility at hospitals and community health centers can help people quickly enroll in coverage that becomes effective as soon as they apply.
Include strong program evaluation.
Include a robust data collection and evaluation component: Learn from other states that have had retroactive coverage waivers. Contact researchers and advocates in those states to learn about their approaches for program evaluation. Assess the impact on consumers and on health providers. Try to collaborate with provider groups and associations.
Start making the case to change the program.
Collect evidence of the impact on consumers: Legislation and waivers can be modified. Document the impact of omitting retroactive coverage on consumers. Use stories from enrollees and providers to help build your case to add retroactive coverage.
Plan a campaign with a broad coalition: Reach out to other groups that might be interested. Build a coalition to argue for program changes.
States with Retroactive Coverage Waiver Element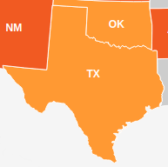 Texas*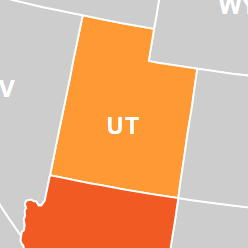 Utah*
*Waiver Pending Approval
Updates
Update June 29, 2018: the Federal District Court for the District of Columbia vacated CMS's approval of Kentucky's waiver, halting implementation of work requirements in that state. See expanded details at the top of the current page.
Medicaid Waivers: Work Requirements and Beyond (Webinar video from January 31, 2018)
Update 2/1/2018: CMS approves Indiana waiver containing work requirements and lockout provisions. View our statement.
Update 1/24/2018: With CMS's approval on January 12, Kentucky became the first state to get work requirements approved in its Medicaid program.
Update 1/12/2018: The Trump Administration announces guidance to state Medicaid directors allowing states to tie Medicaid eligibility to work status using 1115 waivers.
1115 Waiver Resources
Visit our Work Requirements Resource Page to see which states have work requirements and why we oppose this punitive policy.
What CMS Did and Didn't Approve in Arkansas' Waiver—Both Tell Us A Lot
Work Requirements in Medicaid Waivers: These Aren't About Work
Medicaid Waivers: Work Requirements and Beyond (Webinar video from January 31, 2018)
Six Reasons Work Requirements Are a Bad Idea for Medicaid
1115 Waiver Elements: What's Been Approved?
Tools for Advocates
A waiver is a state request that the Secretary of Health and Human Services waive certain federal health care program requirements, usually in Medicaid (Section 1115 waivers) or the marketplaces (Section 1332).
Contact Us
Our partners in the states are our best resource. If you learn about a waiver being developed in your state, please let us know. Contact Us